If you use a Kodi Media Center based on Windows Vista, 7, 8, or 10, connect to the VPN with the CyberGhost app before starting Kodi (all traffic will then be routed through the VPN network)
Using the CyberGhost client
If your Kodi Media Center doesn't start automatically when booting up Windows, simply start CyberGhost before Kodi and connect to your desired VPN server.
Start the CyberGhost VPN client by clicking on its desktop symbol or start menu entry and then click on the Expand button to open the extended program view with all different server lists and settings.
Make sure you activated the menu entry 'All servers':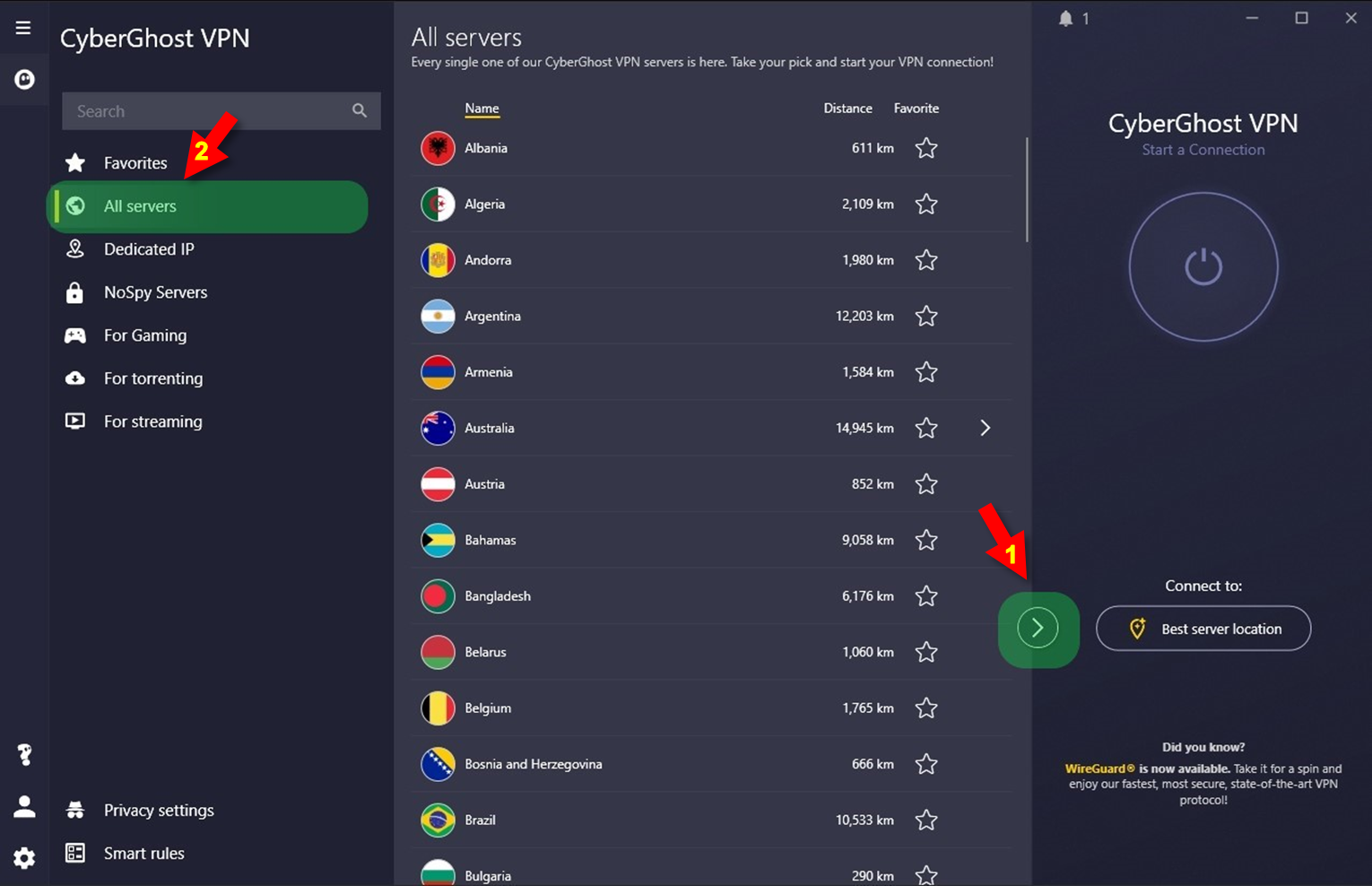 The next step is to choose the country you want to use the Internet. For that simply click on the resp. entry. If you want, you can use the distance between you and the country you want to surf. This information might be useful to share a light on your Internet speed at a given moment. The higher the distance, the more time data packets need to be delivered.
To quickly connect, just select the desired country and click the Connect button (or double-click on respective country)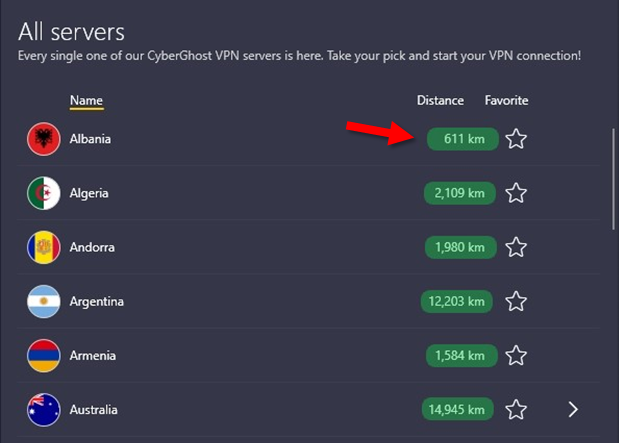 You can also use the search field to search for a specific country (case insensitive) :
Select the country of your choice. The respective country name will show up in the control window.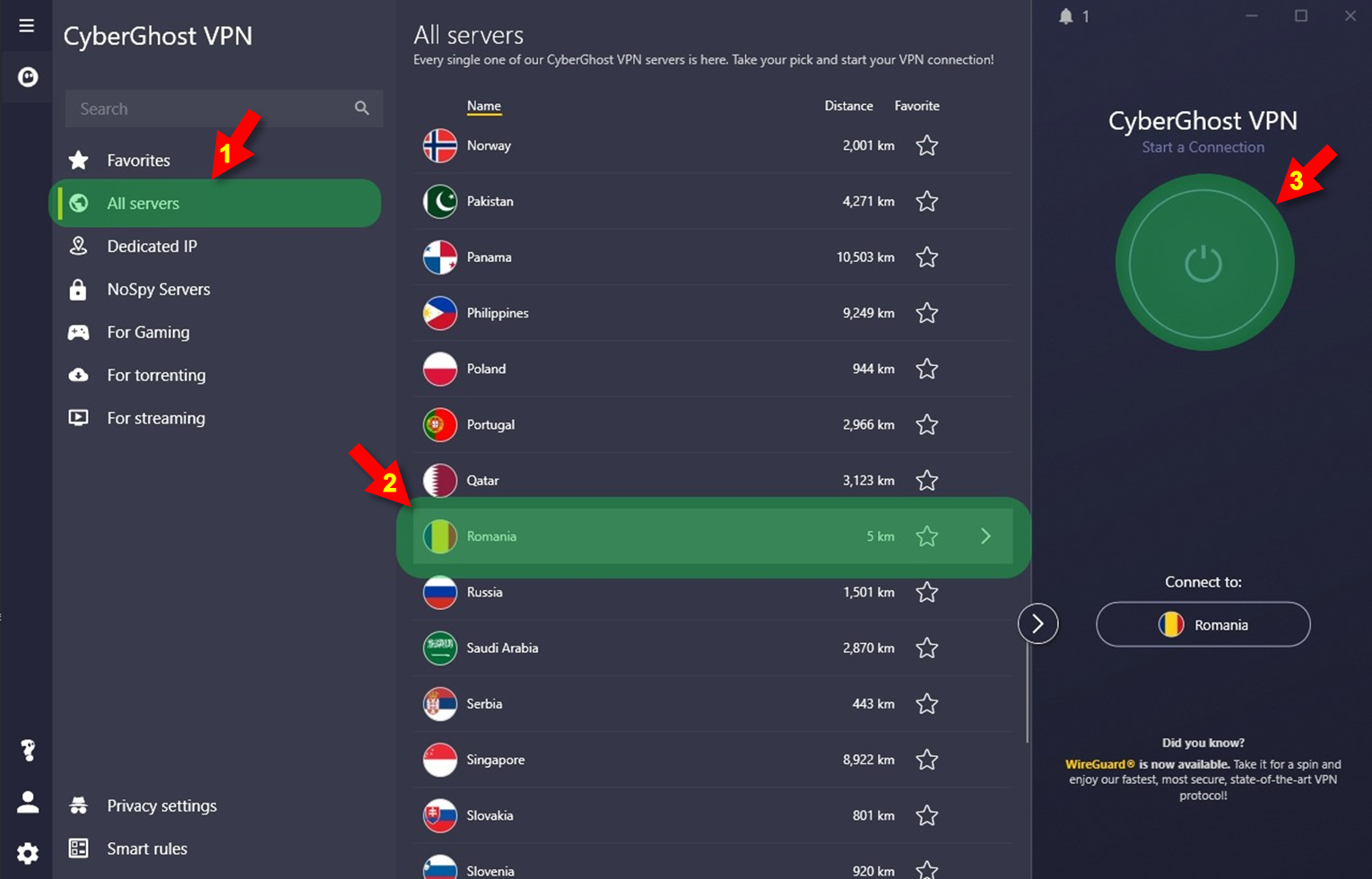 To activate the chosen connection click on the "Power "button.
Finally, Start Kodi.