You start account creation directly on the account management login page. For that click on 'Create an account' at the bottom of the page: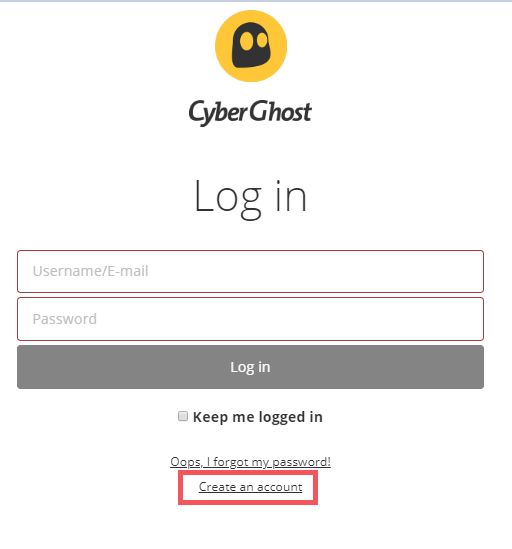 In the next window please enter the following data:
Your username: You need a username to be able to use a subscription with CyberGhost. In your online account management you can change this name any time you want.
Your Password: A password is also needed to log-in to the CyberGhost network. As the user name you can change this password in your online account page at any time you want, too.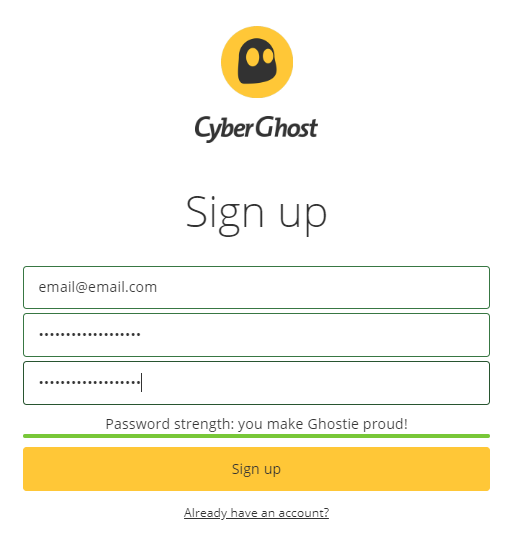 Account creation and activation will be done automatically after you clicked on 'Sign up'. At the same time the system will create and hand over your personal PUK, needed for a possible account re-activation after the loss of credentials. Please take special care of your credentials and print or store them somewhere safe. For that you find two buttons on this page: 'Print' will create a hard copy for you, while 'Save' will store the credential paper on your computer. When done, click on 'Go to My Account'.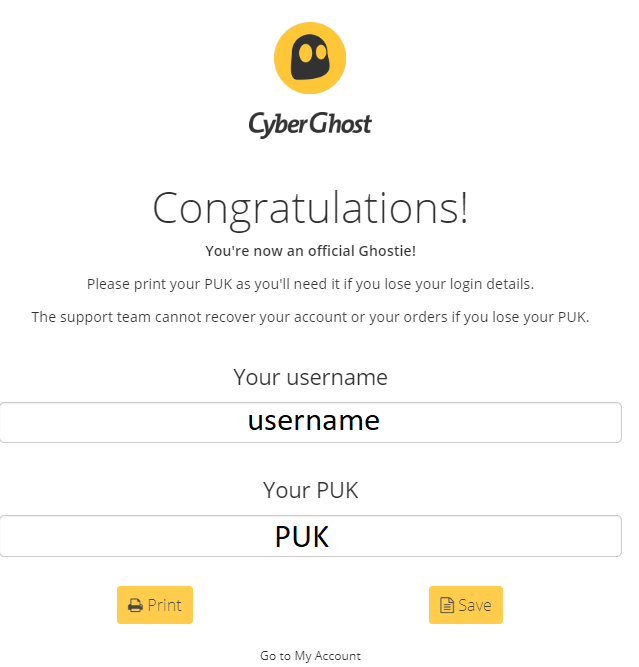 If you ever loose your credentials (that is: user name, password and PUK) and also don't leave a fallback email in your account settings, you won't be able to access your account anymore and might loose any subscription activated on the respective account. Even support can't help you out then.