In case you need to re-install CyberGhost, e.g. after a crash or a change of your OS or any other reason, and you have forgotten your credentials to log-in properly, do as follows to reactivate your old account:
Leave CyberGhost after install as it is, that is: Free Service without being logged in to any account. In case you are already logged in, please log out now.

DON'T try to enter your old activation key (if available), because that one will not be valid anymore. Did you already tried and created a new account for that purpose, please log out now.

Visit us at https://account.cyberghostvpn.com/ and click on 'Oops, I forgot my password'.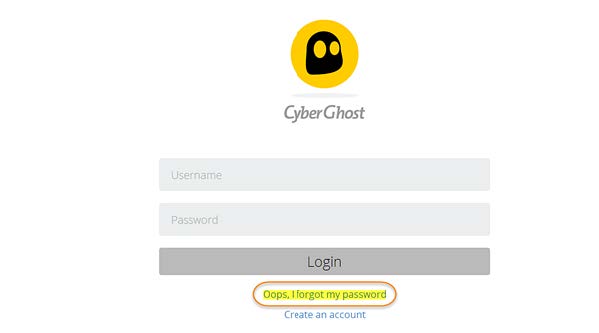 In the next window please enter your PUK (you got that security key when creating an account).

Once done, click on 'Recover my account'.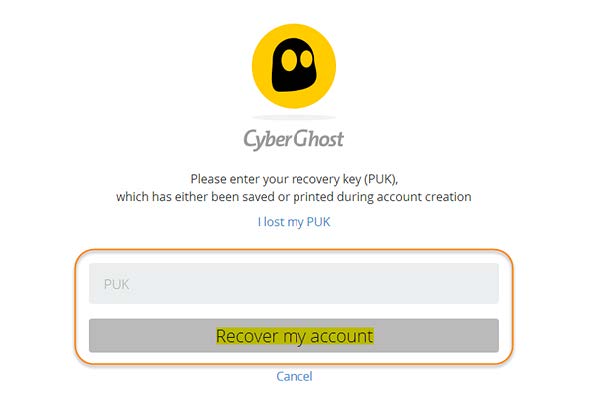 If you entered the right data you will be forwarded directly to your recovered account management. There you click on the menu entry 'My account' and change in the area 'Account Settings' your user name (optional) and your password (not optional).

Click on 'Change', enter the new user name/password data, click again on 'Change' and confirm with your PUK.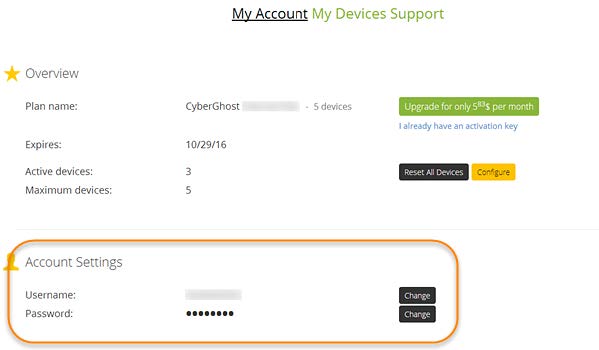 Start your CyberGhost client, click on 'Log-in' and enter your changed credentials.

In case you use CyberGhost with a native protocol, move to the page 'My Devices', activate the respective device and scroll down. The separate credentials (user name and password) for native protocols will be shown in the area 'Credentials for XXX'.