To pause your monthly or yearly subscription first open your account management, activate the area 'My Account' and scroll down to 'Subscription'.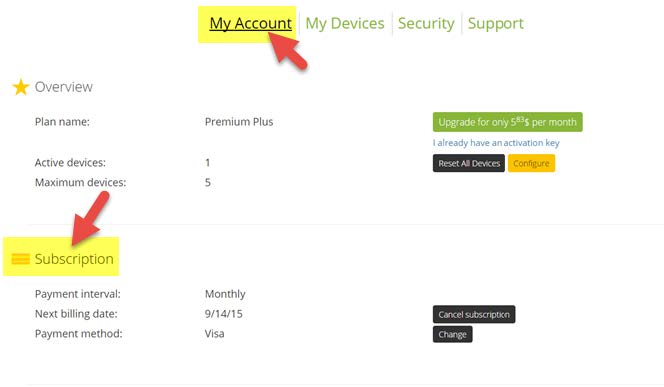 Now click on the button to the right of the 'Next billing date' called 'Cancel subscription'.
That's it. Your subscription will be put on hold at the next possible date and a confirmation email sent to you.
Please note, that pausing a subscription doesn't result in any refunds.
Re-activation
If you want to resume your subscription, please click on the button 'Continue subscription' in your account management or in the confirmation mail sent to you.