Account creation will be necessary if you want to use CyberGhost with Windows, MacOS, iOS or Android or a native protocol, e. g. for an unsupported device for which we don't have a CyberGhost client that can be installed on the respective device.
Creating an account can be done directly on the "My account" page. For that click on "New to CyberGhost VPN? Sign up now" located on the right side of the page:
In the next window, please fill all the boxes with the requested information:
Your e-mail: Which can be used to recover your account if you no longer recall your username or password.
Your username:You need a username to be able to use a subscription with CyberGhost. In your "My account" page you can change the username any time you want. *If you assign a custom username, logging in your account will be done based on the username.
Your Password:A password is also needed to log-in to the CyberGhost domain. Just as the username, you can change this password in the "My account" page at any time you want.
*When choosing a password, your password must meet all the below requirements
At least 6 characters
Letters: lowercase and uppercase
Numbers: 0-9
Special characters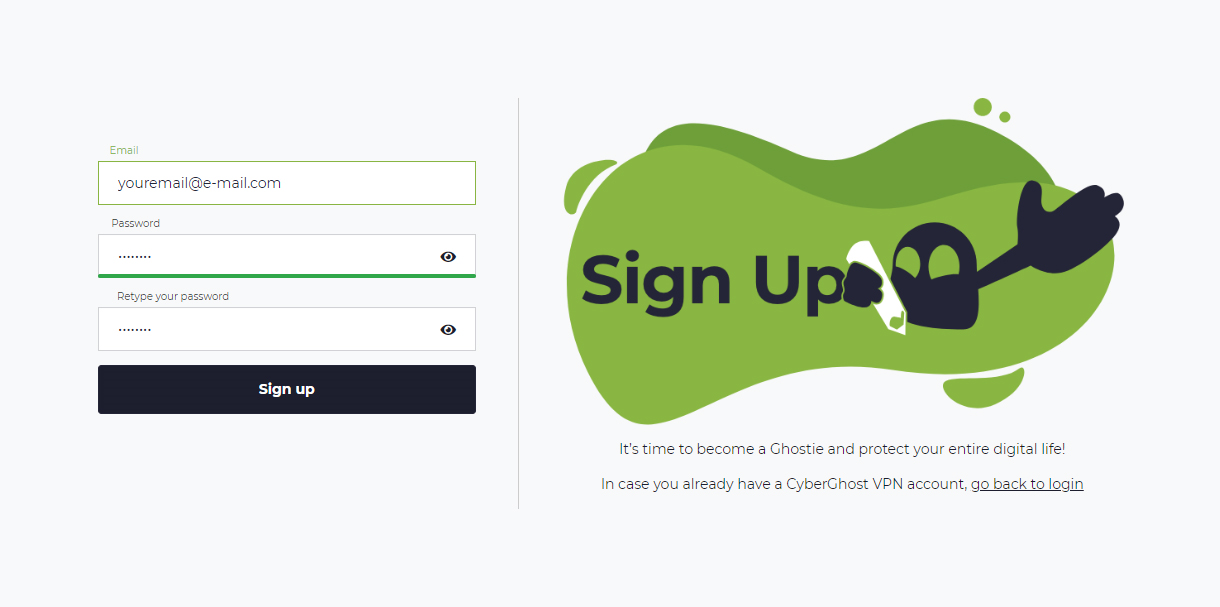 Once you save the account details, you are an official Ghostie!