The CyberGhost app for iOS provides the functionality of a fully-featured VPN for your Apple iOS device with all its advantages, such as anonymization, IP change, streaming, safe transactions, and more.
It can be downloaded from Apple's iTunes Store and used for free without limitation for 7 days, after deciding on a subscription type. After 7 days the chosen subscription sets in automatically unless it has been canceled beforehand.
You need a device running iOS 13 or later an active CyberGhost subscription.
You don't have a subscription yet? To become a Ghostie, click here.
Jump to...
Download & Install
1. Locate the App Store on your device and search for 'CyberGhost VPN'
2. Tap on 'GET' and the installation process will start.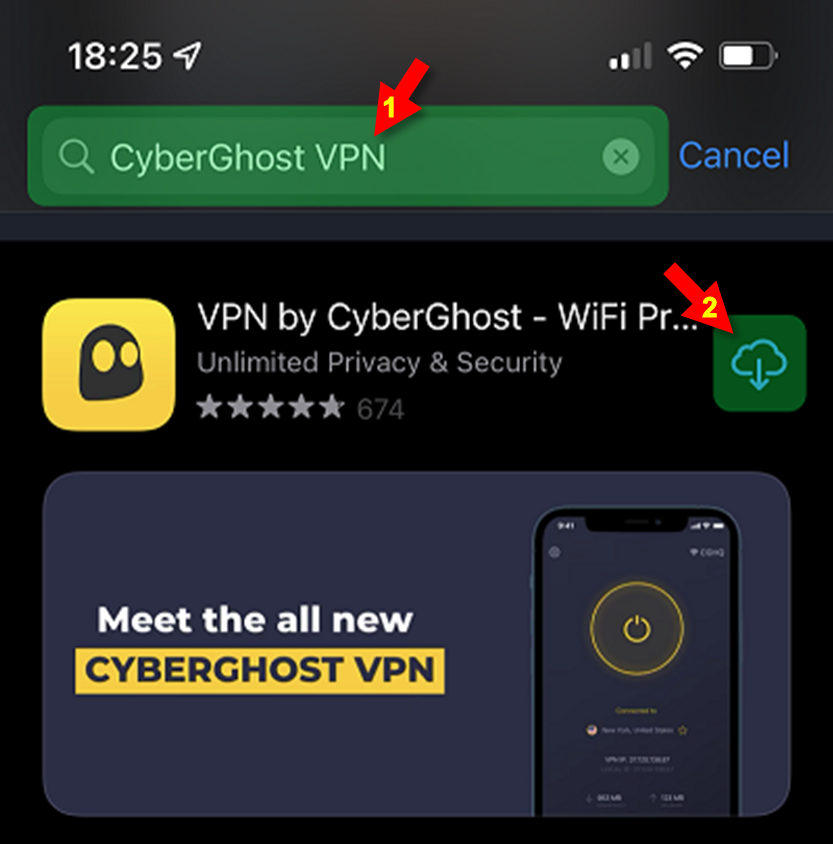 Log into CyberGhost VPN
1. Launch the application directly or go back to your phone's home screen and click on the CyberGhost VPN application.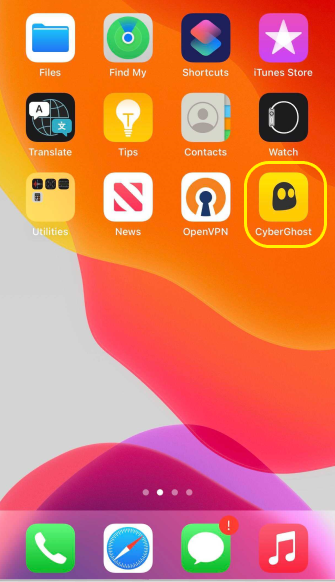 2. Choose "Agree & Continue" if you consent to this data being shared or you can select "I want to opt-out" if you prefer not to.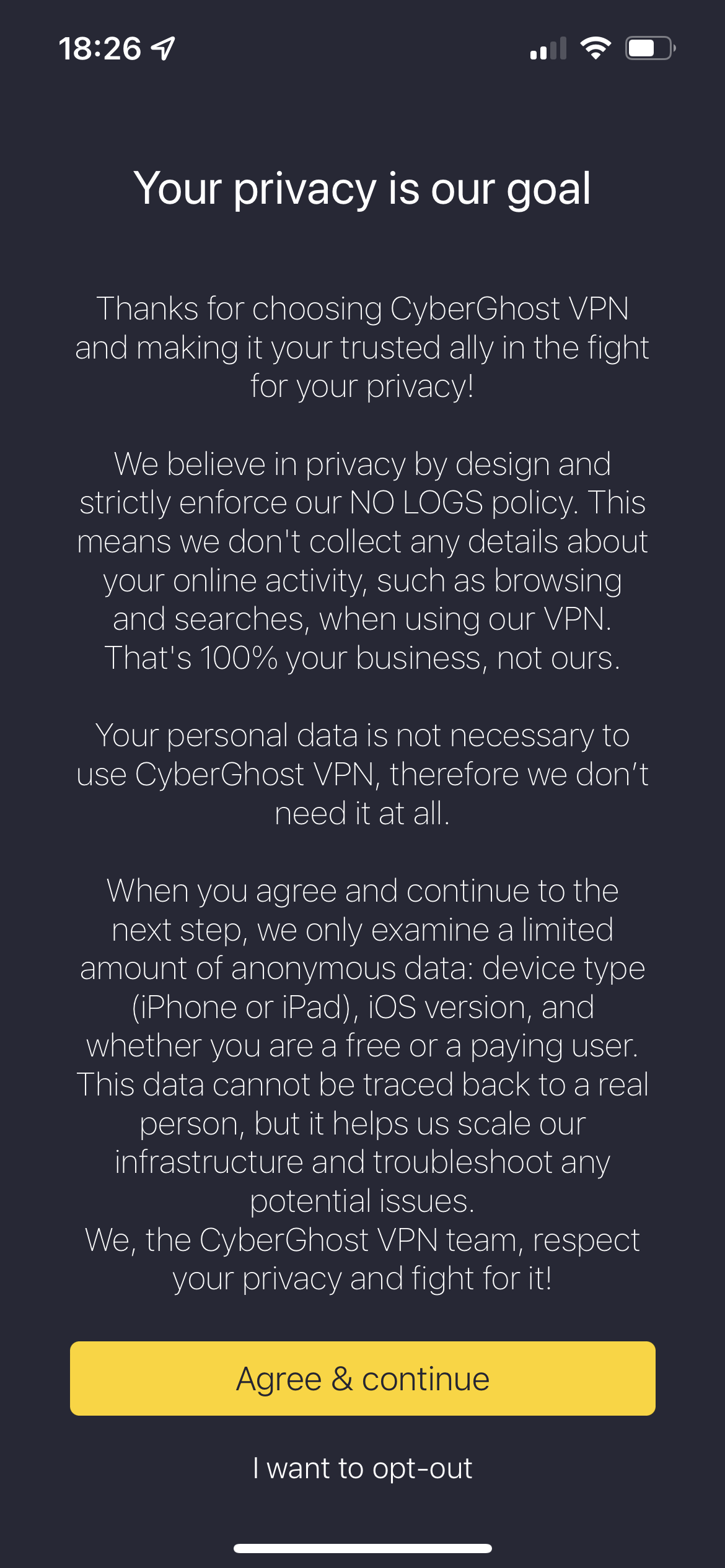 3. If you don't have the subscription yet, feel free to sign up for a 7-day free trial by entering a valid e-mail address and clicking on 'Continue'.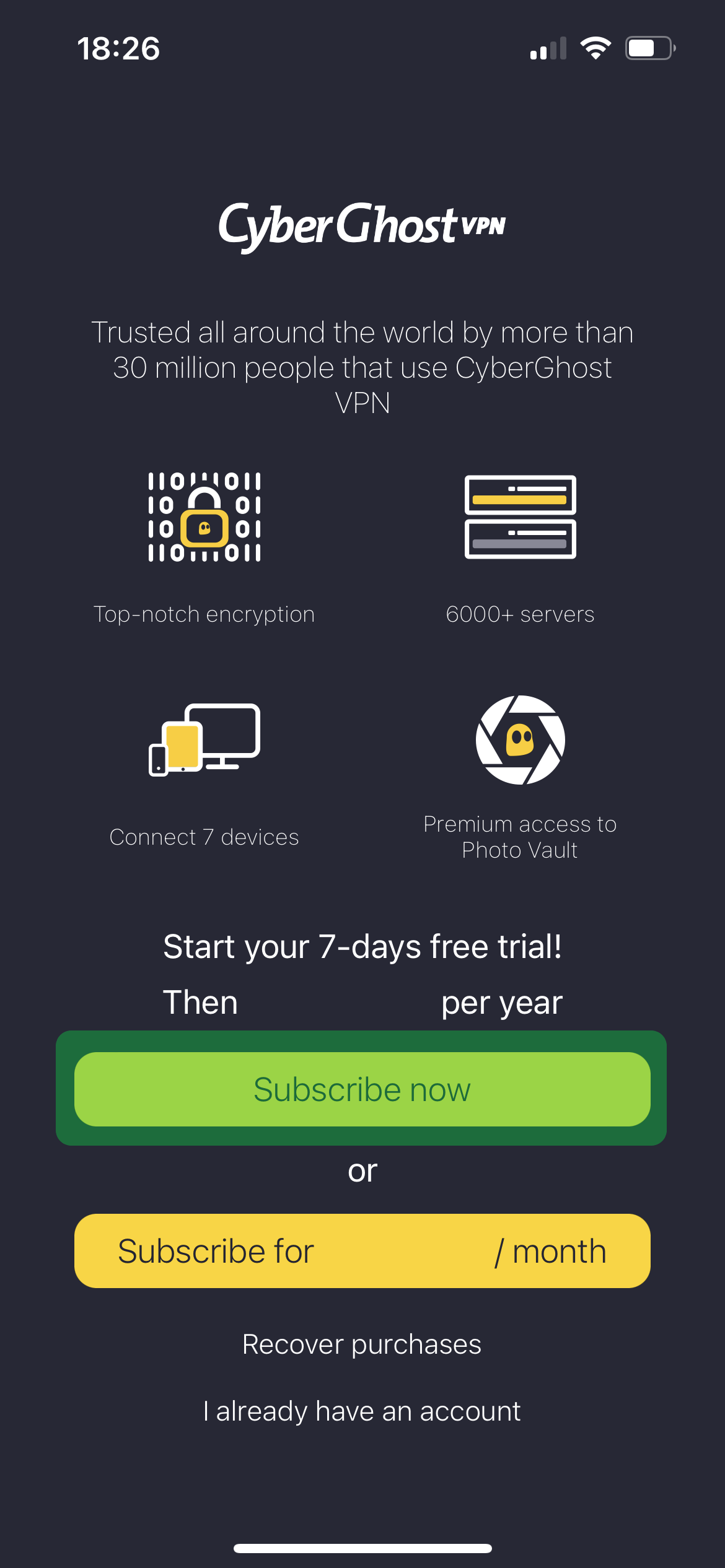 4. Click on 'I already have an account' and log in as an existing user. Enter the email address / username you use when logging in and your password.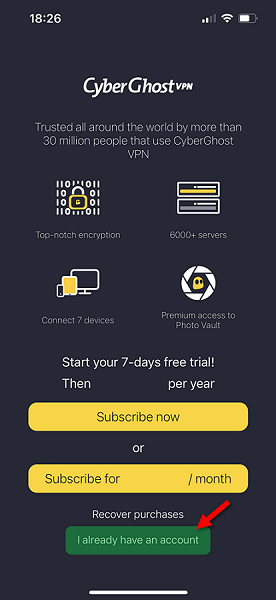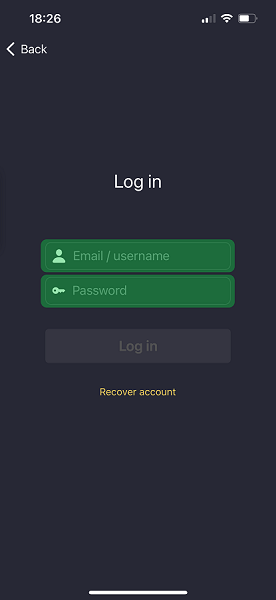 5. CyberGhost also would like to send push notifications for better device protection, e.g. when automatically detecting an open Wi-Fi network to instantly establish a VPN tunnel. Again, please allow CyberGhost to act accordingly and tap on 'Enable notifications' and select 'Allow' in the next step.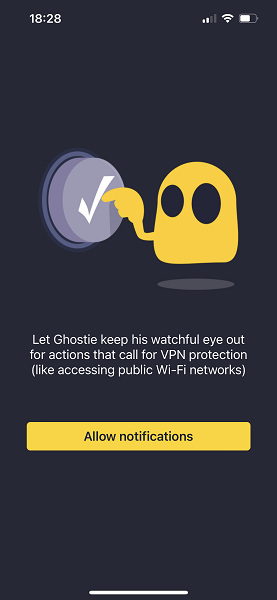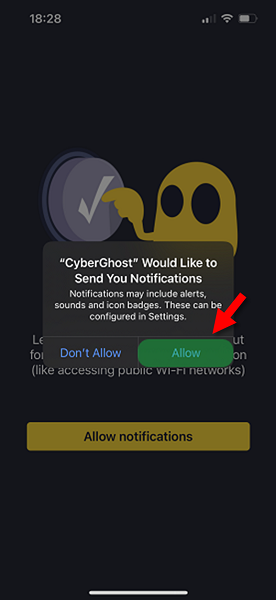 Your first VPN connection
1. Once you are logged in, the main screen of the app is displayed.
Tap on the 'Power' button and the app will instantly connect to the Best Server available based on your current location.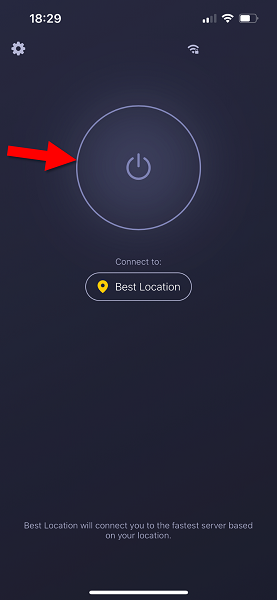 2. When making a VPN connection the first time, CyberGhost VPN will need to add VPN configurations to your device. That is necessary for CyberGhost VPN to be able to create and manage a VPN tunnel.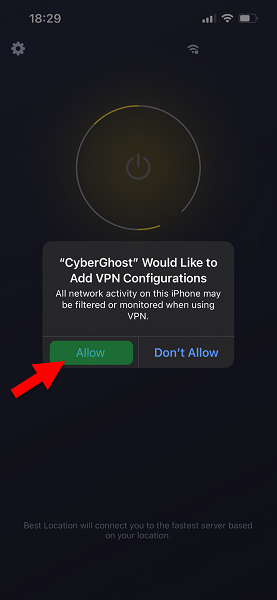 CyberGhost DOES NOT spy on your traffic and/or analyze any individual data. Instead CyberGhost offers a unique and strict No-Logs policy, which keeps your data private, no matter which server you use or in which country a server is located. The required rights to add VPN configurations and send notifications solely serve basic CyberGhost functions and in no way mean any harm to your device or your data.
3. If your connection was successful, you should see the status 'Connected to'.
The lower part of the main window will display also information about your new IP address and the protocol used to establish the connection.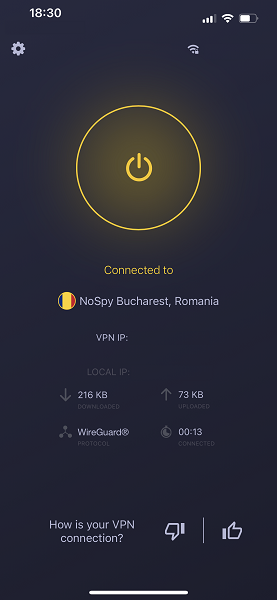 For any additional information or concerns - it is best to approach the Support Department:
via e-mail: support@cyberghost.ro
via on-line request: https://support.cyberghostvpn.com/hc/en-us/requests/new
via 24/7 Live! Chat Sessions on our website