To start using CyberGhost, open the app from inside your app pool or via the resp. home screen icon.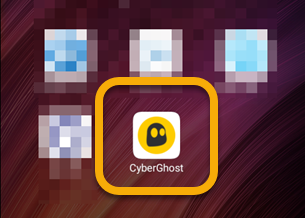 The app will open with the main screen, stating you are not connected to the VPN network yet.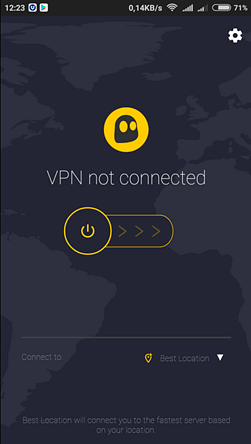 To activate your VPN tap on the yellow power button (while the connection mode is in 'Best Location').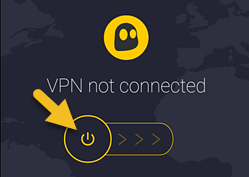 Note: To cancel your connection you don't have to wait until the connection process ends. Just click on the yellow power button while connecting.
Alternatively choose a country by tapping on the connection description between 'Connect to' and the little downwards showing arrow: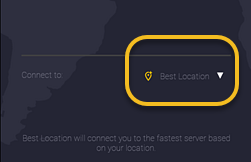 This opens a country list, where you can go for any country you want. Just another tap will established the connection immediately.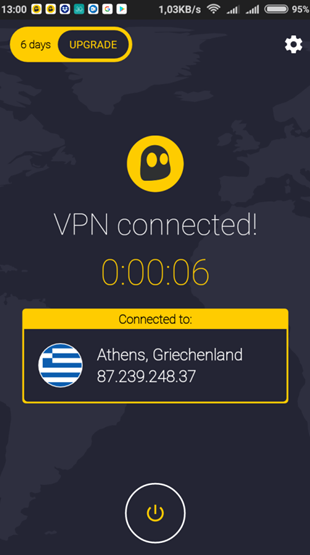 If you choose 'Best Location' as your connection mode, CyberGhost automatically connects to the best suited server which provides the best performance in accordance with your current location (meaning the server with the most optimal settings in terms of speed and user load).
If you choose a specific country, CyberGhost automatically connects to the best suited server in this country.
Only if you also specify a specific server in a country the automatic load balancing system will be deactivated completely and you get connected directly to a server. Please consult this article on how to choose a single server manually.
Note: To quickly return from any chosen country (or single server) back to 'Best Location' as the default connection type, a 'Best Location' button will be shown in the main screen, if the 'Connect to' line displays a specific country and/or single server.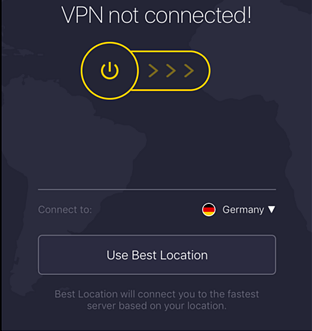 For your information
All of the following functions are valid for each server inside the CyberGhost network:
Encryption: All VPN connections are secured with 256-bit AES, which can't be intruded from the outside.
Hidden IP: Your original IP address will be replaced by an IP address from the CyberGhost network, so your identity can't be tracked down. At the same time the very same IP address will be shared with all other users on a respective server, thus extending your anonymity.

No logs: CyberGhost is committed to its strict NO LOGS policy requiring the minimum anonymous user data to run the service.
KillSwitch: The automatic Internet KillSwitch blocks all connections as soon as it detects an unexpected connection loss to the CyberGhost network.

LeakProtection: CyberGhost protects against IPv6, Port Forwarding and DNS leaks.