Any country or server can be set as a favorite for faster access.
Add a country to Favorites
To add a complete country to your list of favorites, first tap in the main screen on the downward showing arrow next to 'Connect to' and the current default mode: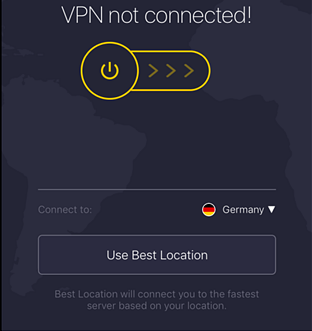 Now, in the country list, make sure that the menu highlights the entry 'All'.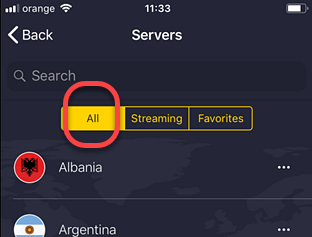 Tap on the country of interest and in the next screen on the line 'Add to Favorites'.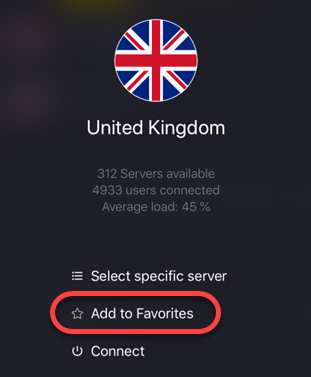 Add a single server to Favorites
To add a single server to favorites tap in the list of available countries on the three dots at the right end of the respective country line.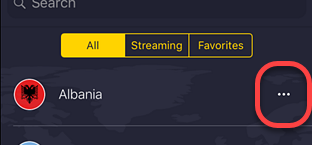 In the next window scroll through the list of available servers and mark one by tapping on the star displayed at the right side of the respective entry.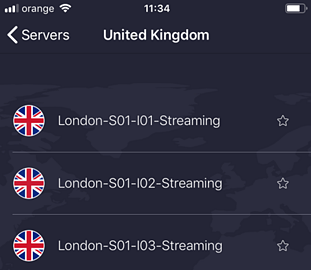 List of favorites
The list of favorites is categorized by three types of entries:
General: Here you find all entire countries marked as favorite.
Streaming Optimized: Here you find all entire countries, used for streaming purposes.
Servers: Here you find single servers marked as favorites (from different countries).