To specify the way how CyberGhost's automatic Wi-Fi protection should set in you can define the general reaction of CyberGhost to Wi-Fi networks as well as a specific reaction to a specific WiFi.
Set up the general reaction to new / unknown Wi-Fi networks
1. Open the app settings with a single finger tap on the gear symbol :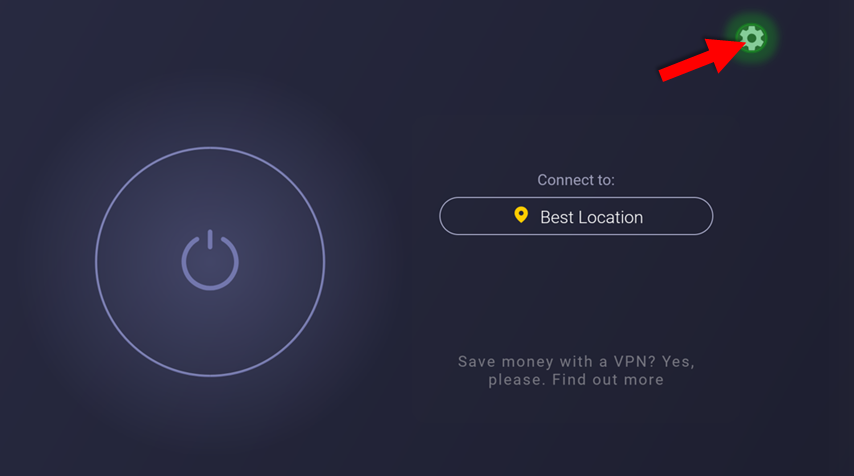 2. In the app settings page first make sure that under the 'Smart Rules' section Wi-Fi Protection is enabled.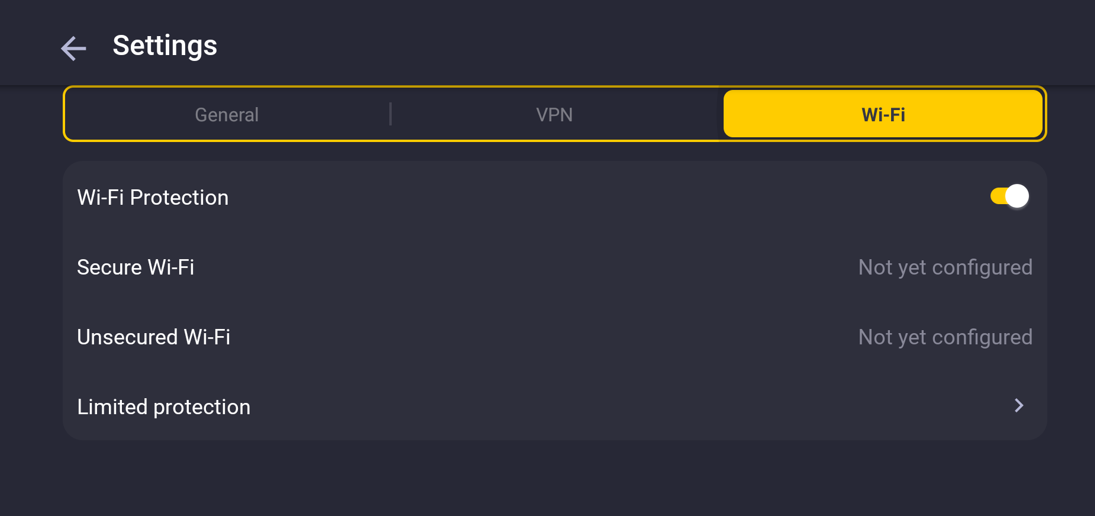 3. Now choose one of the following actions (all options are available for password-protected networks and open networks alike):
Ask : Every time your device detects a Wi-Fi network, CyberGhost asks you if you want to be protected.

Protect : Every time your device detects a Wi-Fi network, CyberGhost automatically starts a VPN connection.
Disable protection : If you already have a VPN connection running and you enter a (different) Wi-Fi network, CyberGhost will disable the VPN connection.
Ignore : By choosing this option, CyberGhost will ignore any Wi-Fi network.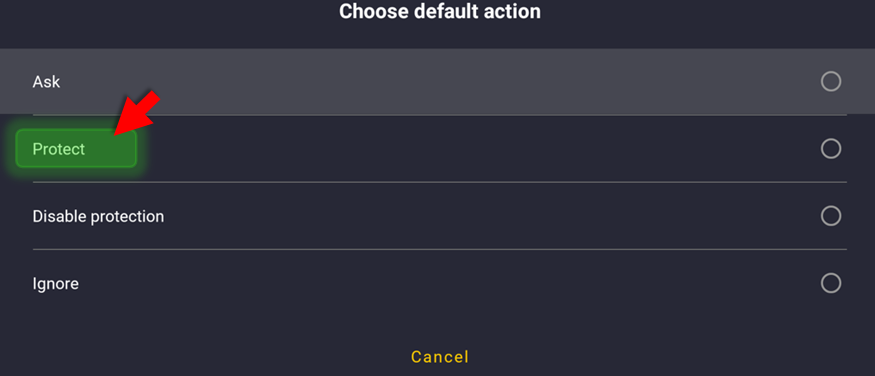 Adjust specific reaction to known Wi-Fi networks
Known Wi-Fi networks: Since CyberGhost remembers networks and the reaction wanted on any particular network you can manage here all known networks, such as assigning a different reaction to a specific one, by simply tapping on the respective Wi-Fi Network. Search for the network you want to assign a different reaction to and tap on it. The options are the same as described above.
About the interaction of CyberGhost with known and unknown networks
The moment you enter a free or password-protected Wi-Fi, CyberGhost recognizes, if it's a known or unknown network. If unknown, the app reacts the way you defined in the general Wi-Fi settings, that is, either asks, protects, or ignores. If a network is already known, CyberGhost remembers how you wanted this single network to be treated the last time you visited, e. g. protect your device automatically.
For any additional information or concerns - it is best to approach the Support Department:
via e-mail: support@cyberghost.ro
via on-line request: https://support.cyberghostvpn.com/hc/en-us/requests/new
via 24/7 Live! Chat Sessions on our website