Servers for streaming purposes must meet special conditions, e. g. for speed and stability, but also for other aspects, since not all streaming services are easily available outside a certain region.
Server Choice
1. In the main screen tap in the 'Connect to' area :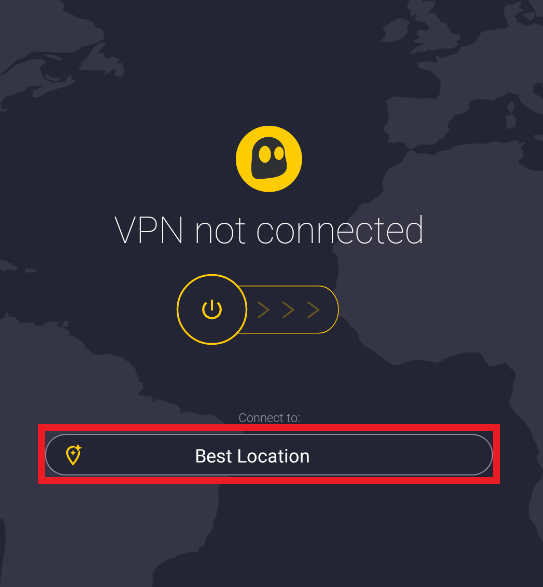 2. Now switch to the 'Streaming' section :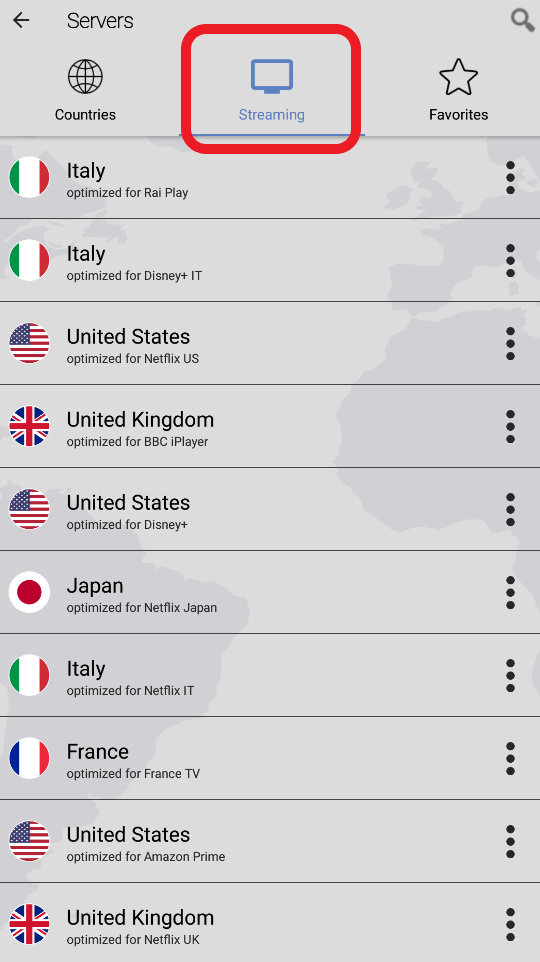 This will show all the streaming services that we are currently unblocking. To make it easier for you to find your streaming service of interest, simply type the respective name in the search option.
3. Tap on your desired Streaming Service :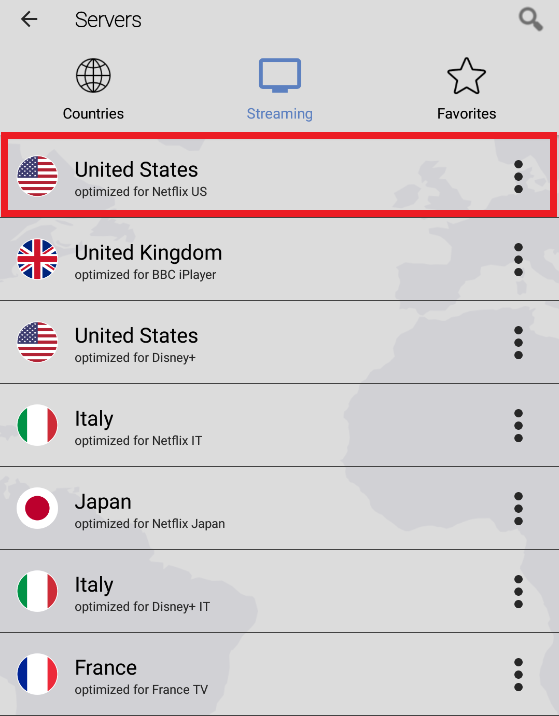 The connection starts instantly and the streaming server of choice will be determined by CyberGhost's automatic load balancing.
4. If you want to add a streaming service to your favorites list, tap on the three dots at the right side, and select "Add to favorites".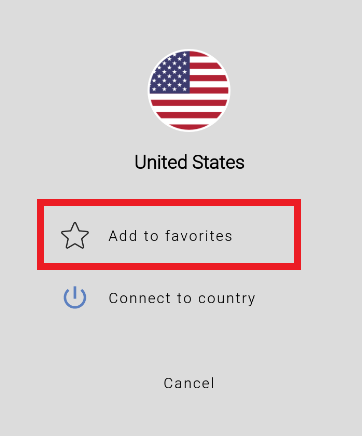 Tip: Some streaming apps detect your country of origin simply by the language of its interface or using your GPS data. It's recommended to open a browser then and visit your streaming service directly, circumventing the respective app.
Main Screen
The streaming service you specified will replace the default connection on the main screen. It will remain valid as the default connection type until you choose another service or server or until you return to
the "Best location".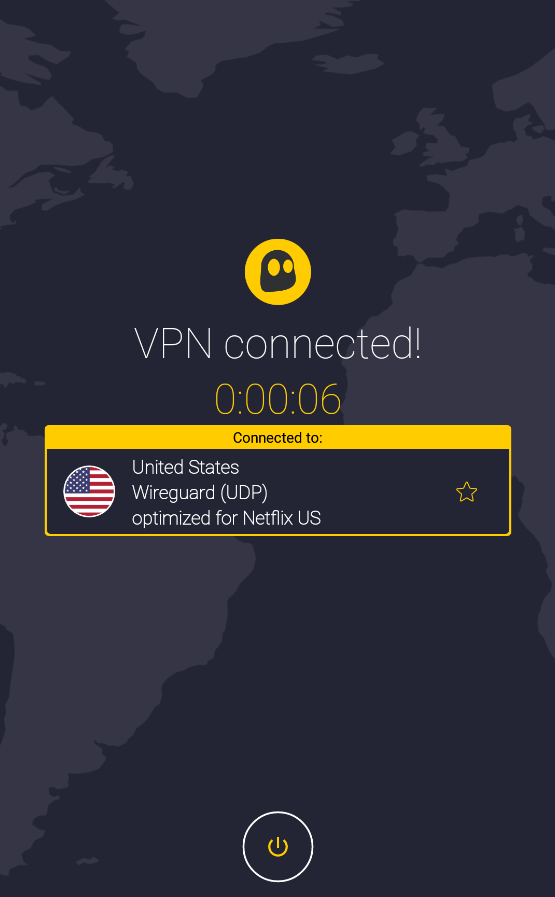 For any additional information or concerns - it is best to approach the Support Department:
via e-mail: support@cyberghost.ro
via on-line request: https://support.cyberghostvpn.com/hc/en-us/requests/new
via 24/7 Live! Chat Sessions on our website