Using 'Favorites' is pretty much the equivalent of using short-cuts, which they literally are since any favorite will establish its inherent connection with a simple fingertip.
Add a country to Favorites
1. In the main screen tap on the 'Best Location' area.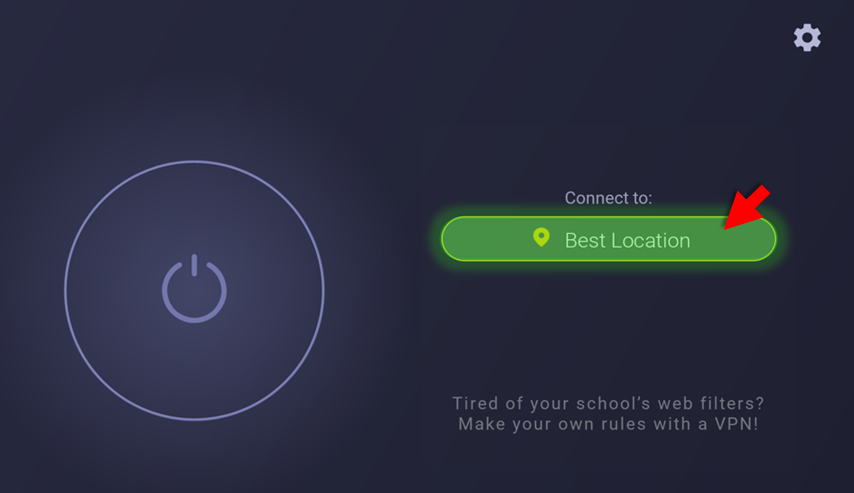 Now, in the country list, make sure that the menu highlights the entry 'Countries'. Scroll all the way down to a desired country and hit the star symbol from the right side.

You can also further expand the list of locations and include in Favorites specific Cities.

Add a streaming connection to Favorites
If you are after a streaming-optimized connection activate the 'Streaming' section and then proceed in the same manner as adding a regular country by tapping on the entry line of the respective country and then on the star symbol.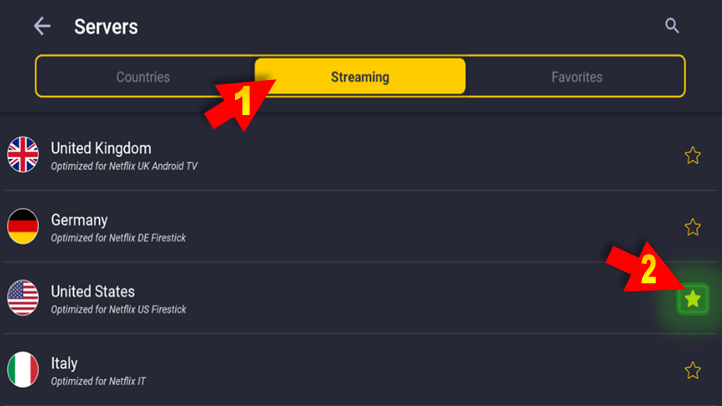 List of favorites
After activating the 'Favorites' section you will find your set favorites categorized by three types of entries:
Countries : Here you find all entire countries marked as favorite.
Streaming : Here you find all favorited streaming connections.
Cities: Here you find city servers marked as favorites.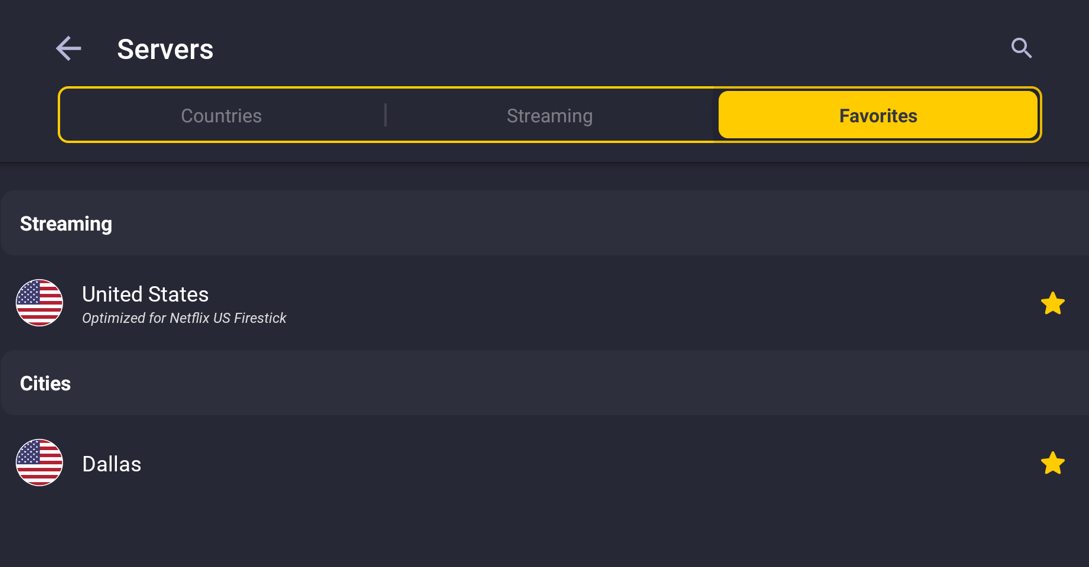 Use a favorite
To use one of your favorites simply tap in the main screen on the connection description, in the 'Connect to' section. After that switch to your favorite list.
For any additional information or concerns - it is best to approach the Support Department:
via e-mail: support@cyberghost.ro
via on-line request: https://support.cyberghostvpn.com/hc/en-us/requests/new
via 24/7 Live! Chat Sessions on our website