A single finger tap on the gear symbol opens the settings menu with different options, among them the area 'Connection features':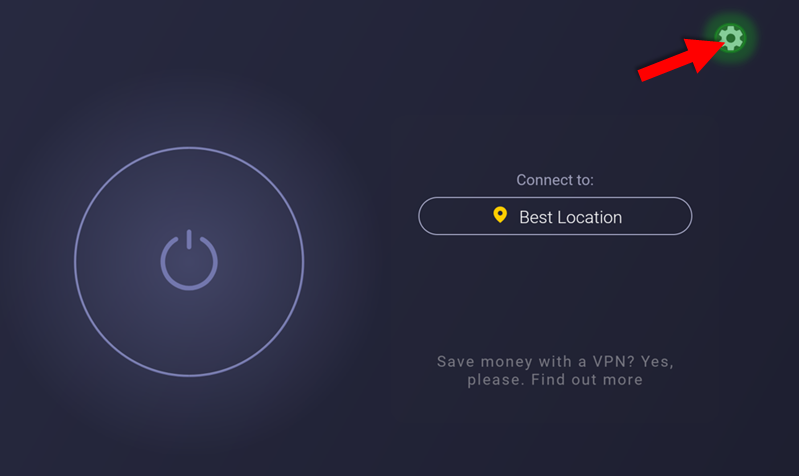 Connection Checker : It will help you determine whether or not you have a properly working internet connection and are ready for a VPN. By simply tapping on, the tool will analyze the reachability of your device as well as the Internet connection and the passage to the CyberGhost network.
Use Domain Fronting : The 'Domain Fronting' feature is needed, if the domains *.cyberghostvpn.com or the corresponding IP addresses are blocked (meaning: our API is not reachable; e.g. because of censorship).
Content Blocker: Improves your Internet experience by filtering annoying ads. Web pages can be loaded faster and read better. Furthermore your online security profits a lot, since malware often also got distributed by ad networks. On mobile data connections, this feature can help saving money (fewer data to transfer) and battery (fewer data to process).

Small Packet Size : This feature is used to improve the performance when a speed or connection issue is encountered.
For any additional information or concerns - it is best to approach the Support Department:
via e-mail: support@cyberghost.ro
via on-line request: https://support.cyberghostvpn.com/hc/en-us/requests/new
via 24/7 Live! Chat Sessions on our website