Upgrade

You can purchase a subscription as follows:
1. From the Play Store (via the app itself) where you have the option of purchasing an Android-Only plan or a Cross-Platform subscription (this can be used on all supported Operating Systems, 7 devices)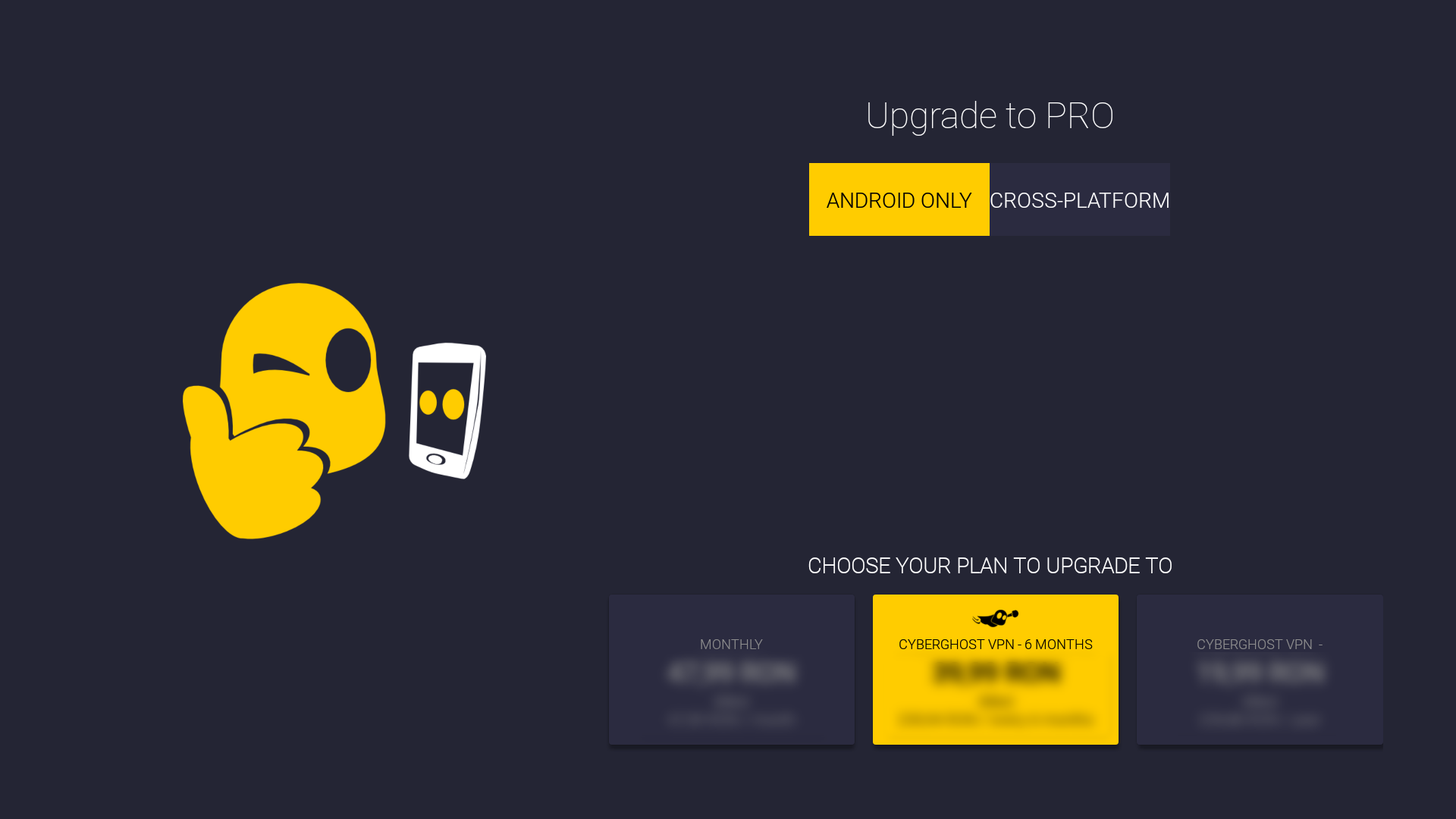 2. From the CyberGhost VPN homepage. Your order takes place online in a browser window, where you first decide for the payment interval (e. g. monthly or yearly) - All subscription types from the Main CyberGhost site can be used on ALL supported platforms and on up to 7 devices.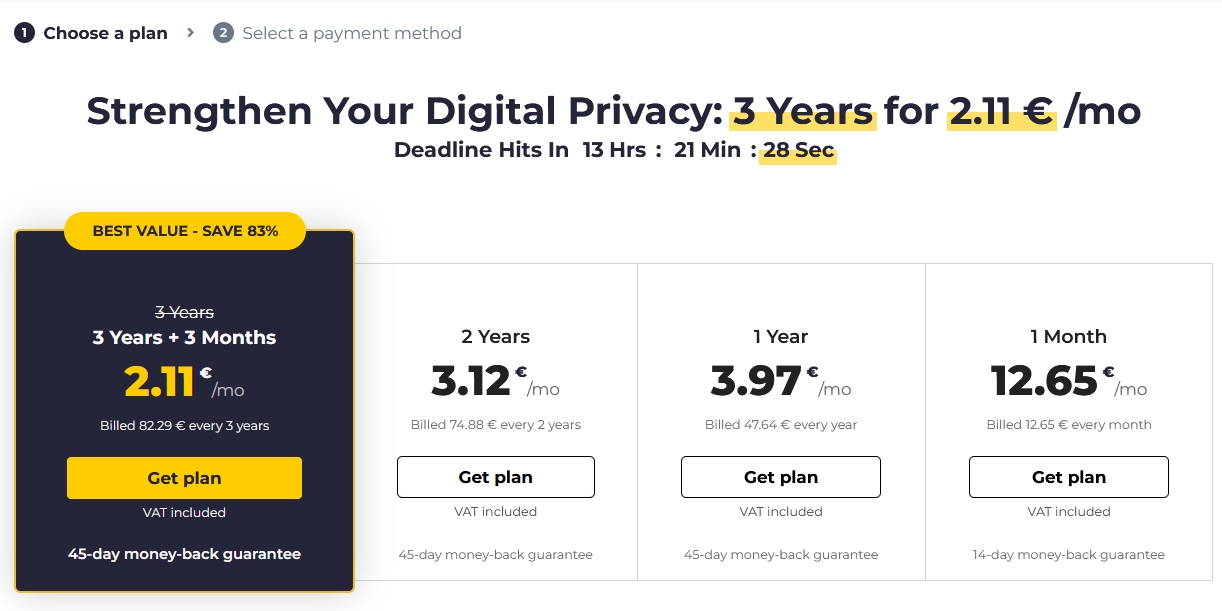 Now decide for a payment method.

Now you can enter your payment details. Payment will be processed by a third party service to avoid privacy breaches based on common data bases. Click on 'Continue'.
All personal data such as credit card number, PayPal account, names, etc. will stay private with the payment provider and never be submitted to third parties, not even to CyberGhost itself.
Please check your details before proceeding and acknowledge that you buy a subscription with recurring payment cycles.
Special conditions (e. g. half the price) are only valid for the first payment, while the next payment will reflect the regular subscription price.

After the payment process ended successfully you will receive a confirmation and your credentials to use your subscription with CyberGhost:
User name: A temporary user name to login to the client and your online account management.
Password: A temporary password to login to the client and your online account management.
Reference number: Your cleverbridge purchase number. Please always submit this number, if you have questions regarding your purchase such as asking for a refund or an account recovery.
You can change your temporary credentials at any time in your account management page. It is strongly recommended to do so, just in case your automatically generated credentials got compromised at a certain point in time. Please see here how to do it.