As part of the troubleshooting process with our customer support team, you may be asked to send the application connection log files to assist in the troubleshooting process.
Here is how to do it :
1. Open the application, then click on the Settings icon.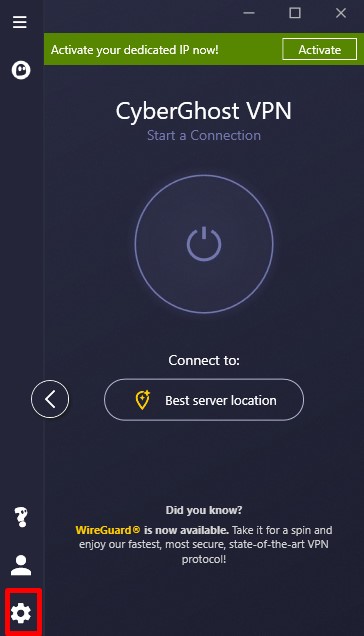 2. Click on 'Send feedback'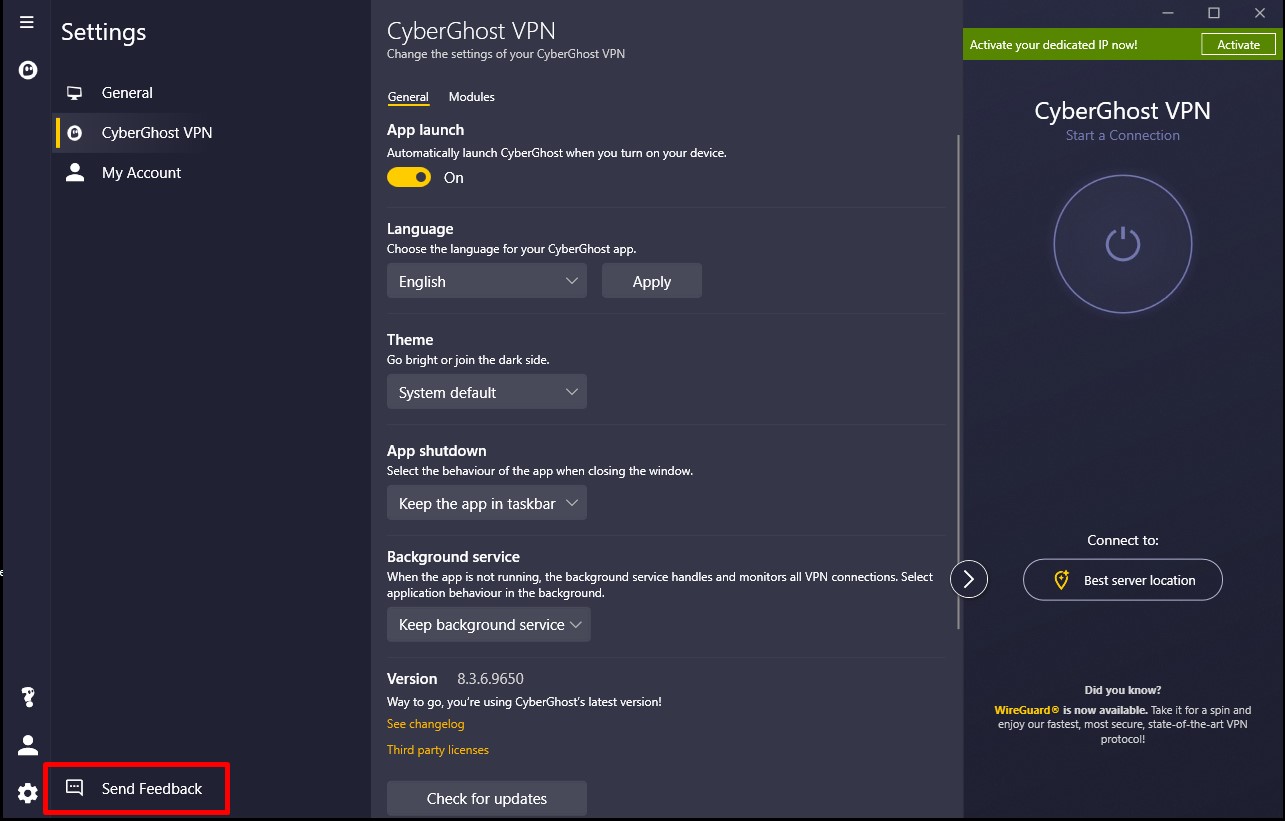 3. Please fill in the necessary information and describe your problem with as much info as possible.
Make sure to enable the "Debug data" options from the corresponding tab, "Debug data" and finally press the "Send Feedback" button :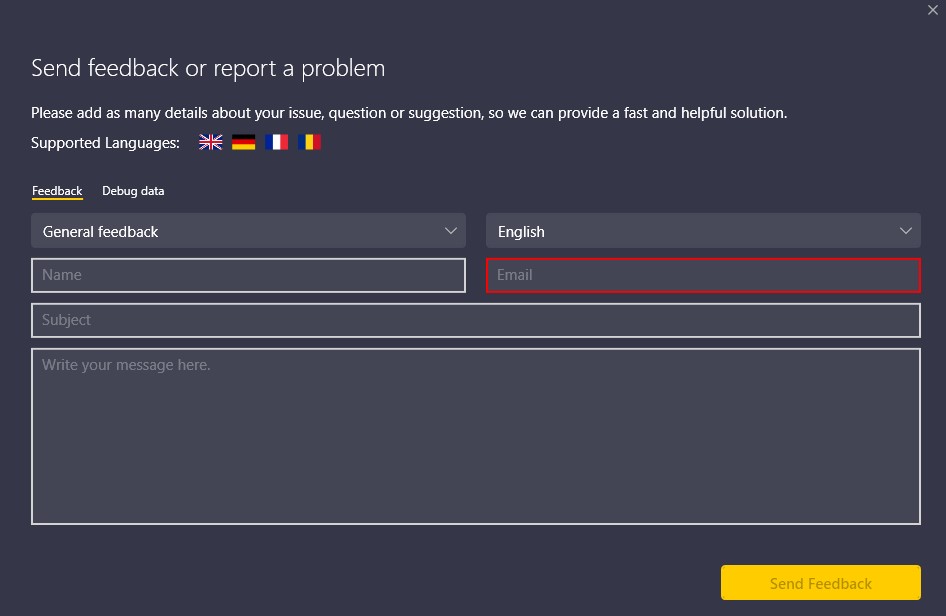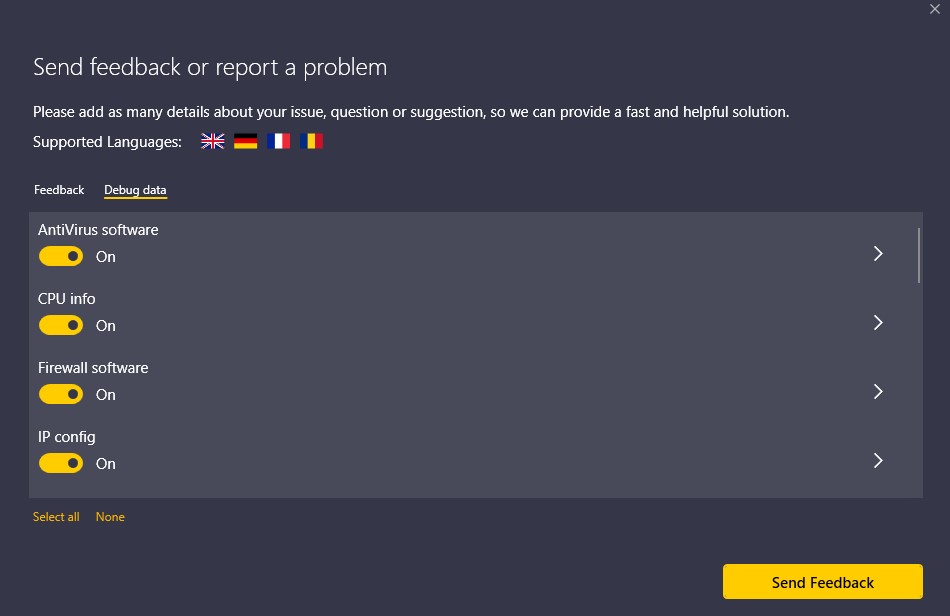 4. You will get a message informing you that the feedback was successfully sent.
Important : The information is present for debugging purposes. CyberGhost VPN will receive non-personal data such as crashes, connectivity errors, server authentication problems, etc. Therefore, we assure you that this information will only be used to provide you with the best assistance possible.