You will need a device running Windows Vista SP2 or later and an active subscription. If you don't have a subscription yet, you can get one now from here.
System requirements:
.NET 4.6 compatible PC

1 GHz PC 32-bit (x86) or 64-bit (x64) processor

2 Gigabyte RAM (depending on your running Windows operating system)

310 Megabyte free hard drive space (280 MB less, if Microsoft .NET 4.6 is already installed)

All Operating Systems on 32 and 64 bits.
Jump to...
Download the App
1. To get started, simply click the logo and the download process will start.
2. Click on the downloaded file to run it.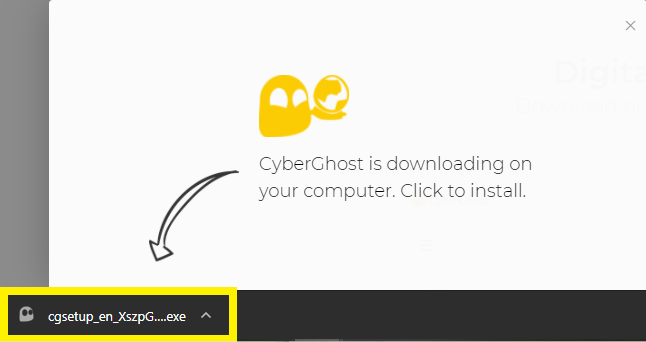 OR
Locate the installation file on your device after the download is complete. Most likely you will find it in the 'Downloads' folder of your device.

Install the App
1. Double-click on the downloaded file.

2. Allow time for the installation process to be completed. Then, select "Agree & Continue" if you consent to this data being shared or you can select "I want to opt-out" if you prefer not to.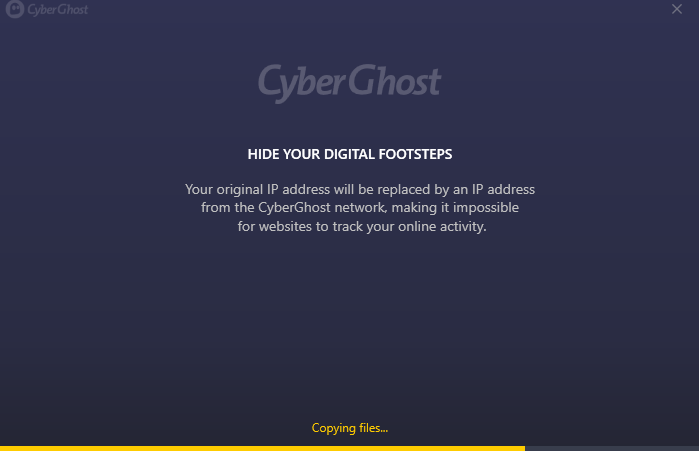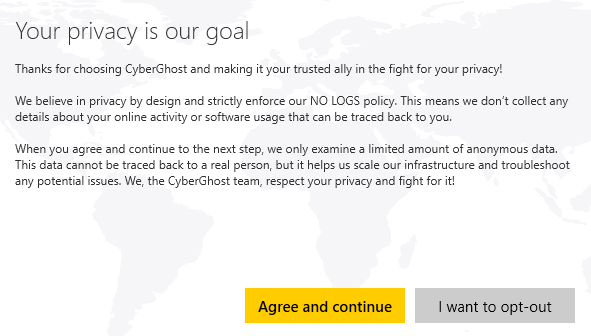 3. Once the installation is successful, please wait a few seconds and your application will start automatically.
Log into CyberGhost 8
1. Once the application has opened, you will either have to create a new account or to log in.
If you don't have a subscription yet, you can get if from here. Upon receiving your account details by email, simply click on 'Return to Login' and enter your username and password to log in.
If you already have an active subscription, click on 'Return to login' and log in with your CyberGhost username and password.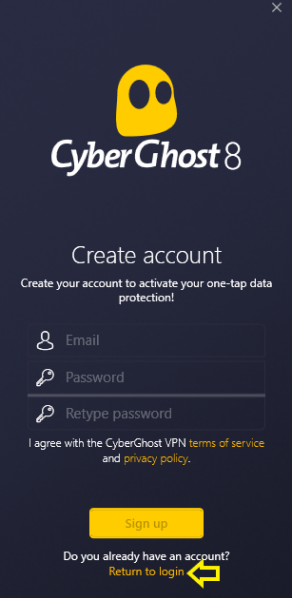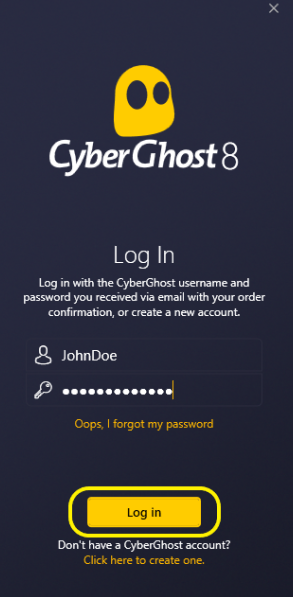 2. If you do not have an active subscription and would like to use our 1-day trial offer - enter a valid email address and choose a strong password, then click Sign Up.
Note : An example of a strong password is "Cartoon4Coffee!". It is long, contains uppercase letters, lowercase letters, numbers, and special characters. ... Strong passwords should not contain any personal information.
Before the Trial period starts, you must confirm your email address. Please check your inbox and follow the instructions to verify your email.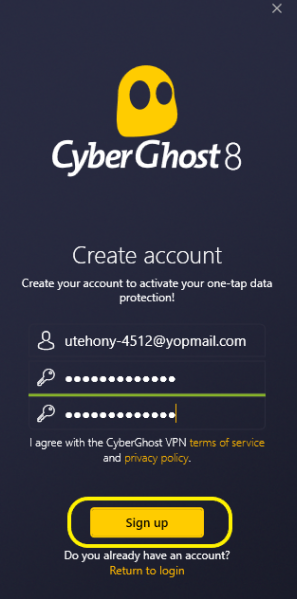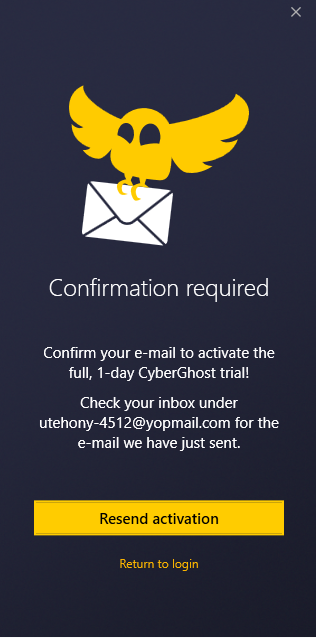 Connect to CyberGhost VPN
1. Click on the 'Power' button and the application will connect you to the best available VPN server based on your current location.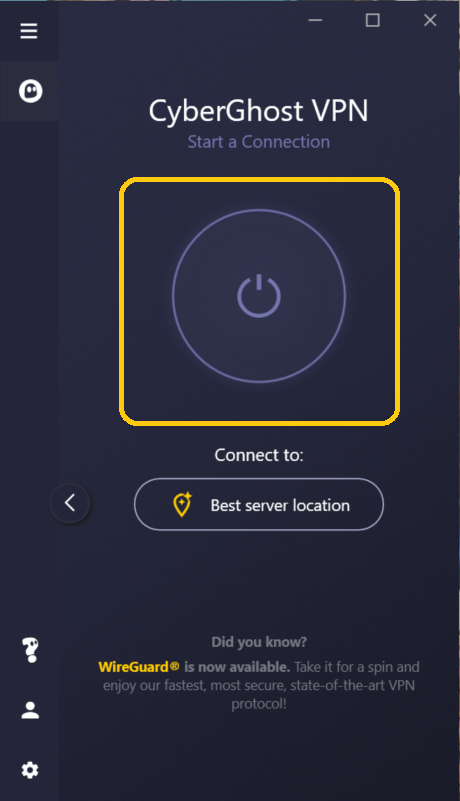 2. If your connection was successful, you should see the status 'Connected'.
On the lower part of the main window, you should see the information about your VPN connection.
Here you can see your new IP address, the amount of data transferred and the protocol used to establish the connection.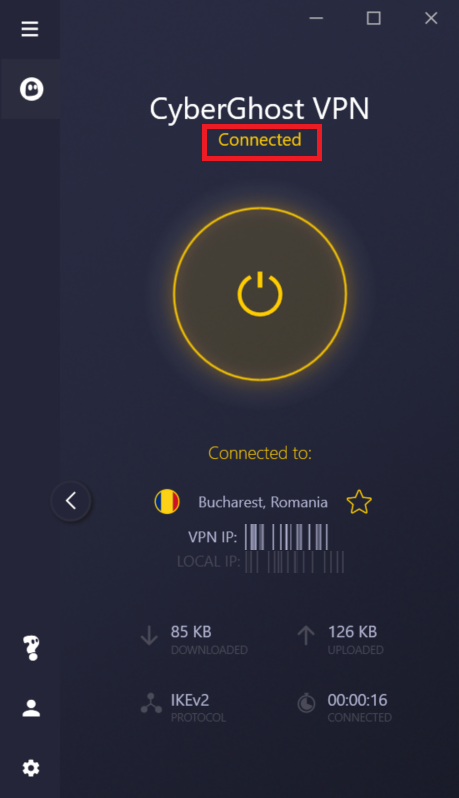 For any additional information or concerns - it is best to approach the Support Department:
via e-mail: support@cyberghost.ro
via on-line request: https://support.cyberghostvpn.com/hc/en-us/requests/new
via 24/7 Live! Chat Sessions on our website