The streaming servers have to fulfill special requirements, for speed and stability, and also for other aspects. Not all streaming services are easily available outside a certain region, some channels or sites actually target the IP addresses of VPN clients and could implement blocks on some of the regular servers.
CyberGhost has a special category for streaming, made of various servers that are constantly tested by our team.
Once you have the application installed, to connect to such servers:
Expand the menu
Select "For Streaming" category
And choose streaming option for the channel or site that you would like to watch.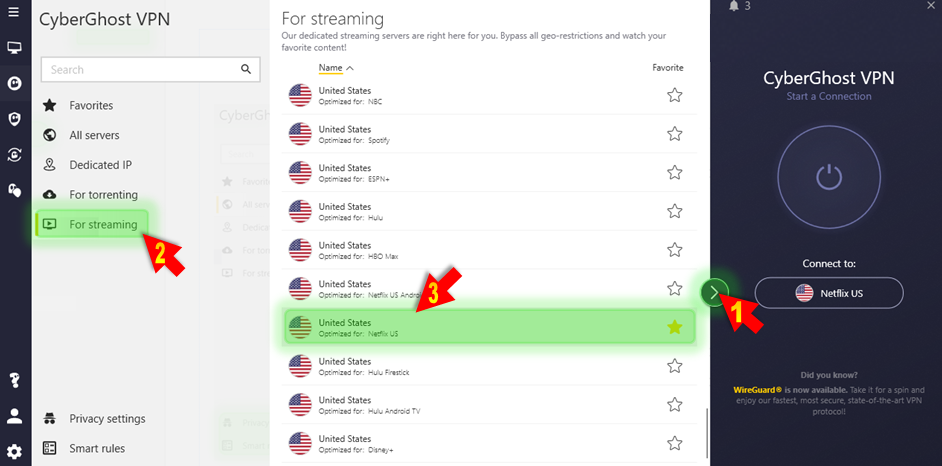 To improve streaming quality and performance and to also obtain accurate results with the newly selected streaming server, it would be recommended to clear the browser's cache and cookies before starting playing a video from your browser app.


I am having problems with a streaming service, what can I do ?
Check our help page to troubleshoot specific streaming issues.
For any additional information or concerns - it is best to approach the Support Department:
via e-mail: support@cyberghost.ro
via on-line request: https://support.cyberghostvpn.com/hc/en-us/requests/new
via 24/7 Live! Chat Sessions on our website