Invite up to 3 friends to CyberGhost. Each accepted invite gives you and your friend 30 free days of VPN protection.
How does it work?
1. Log into your online account here and select the profile log from the right side.
2. Select the Refer a friend option.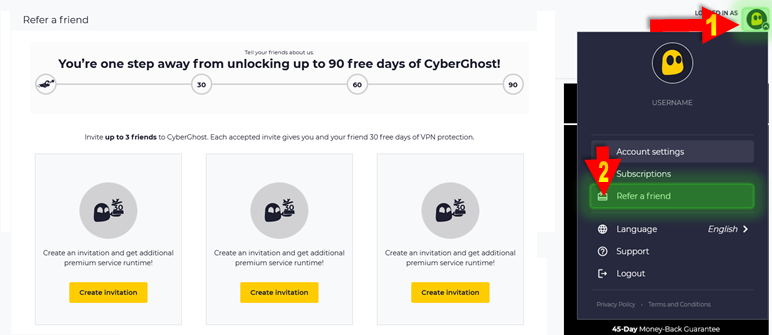 3. You can then create the invitation which will generate a link. Each account that will be created via the invite link, will be rewarded with 30 days of run-time to your current account. You can generate on up to 3 invitations and you can also revoke some of them, in case you would want that.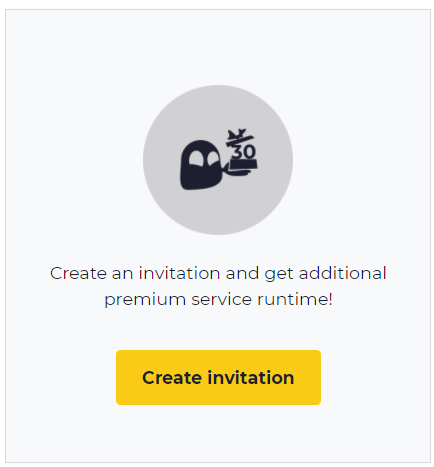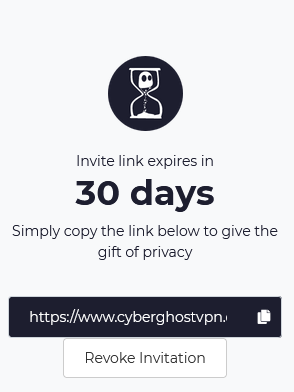 For any additional information or concerns - it is best to approach the Support Department:
via e-mail: support@cyberghost.ro
via on-line request: https://support.cyberghostvpn.com/hc/en-us/requests/new
via 24/7 Live! Chat Sessions on our website