If you want to use a Dedicated IP address, you can add one to your current CyberGhost subscription.
We offer dedicated IP addresses in these locations: United States, Canada, United Kingdom, France, and Germany.

Note: For the time being, you can subscribe to the Dedicated IP feature from your online account only if your subscription has been previously processed by our payment partner Stripe or Cleverbrige and the subscription plan was no more than 18 months long.


1. Log in to your CyberGhost account here.
2. Request a Dedicated IP address in the 'My Account' section and then complete your purchase.

3. Once your payment has been successfully processed, you will notice a 'My dedicated IP' tab displayed in the 'My VPN' section.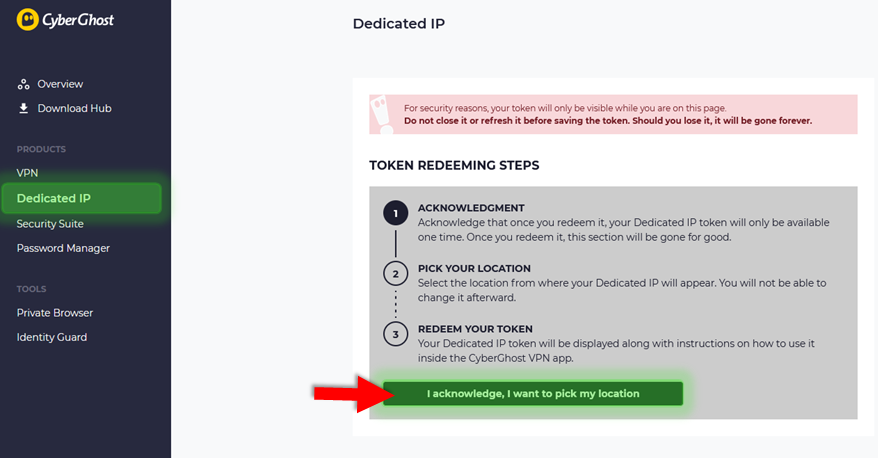 4. From this step on, please refer to our guides below on how to redeem and activate your new dedicated IP address based on your device platform:
For any additional information or concerns - it is best to approach the Support Department:
via e-mail: support@cyberghost.ro
via on-line request: https://support.cyberghostvpn.com/hc/en-us/requests/new
via 24/7 Live! Chat Sessions on our website