As part of the troubleshooting process with our customer support team, you may be asked to send the application connection log files to assist in the troubleshooting process.
Here is how to do it after your reproduced first the issue:
1. Open the application, then click on the Settings tab :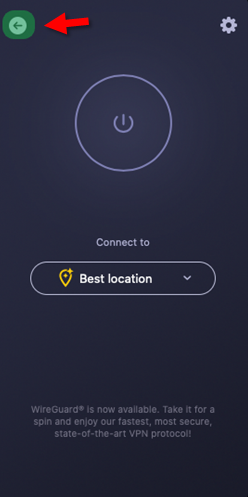 2. Tap on ''Contact Support'' :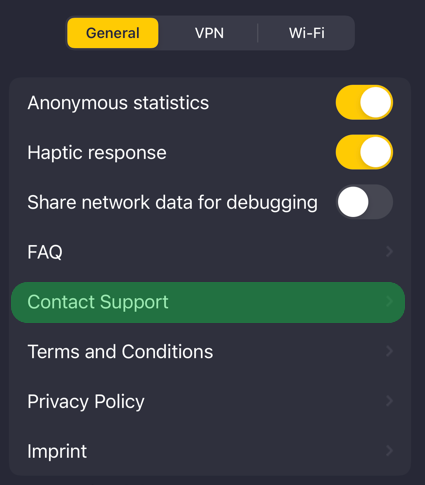 3. Enter a valid e-mail, fill in the necessary information, and describe your problem with as much information as possible and finally tap on the ''Send'' button to send us your message :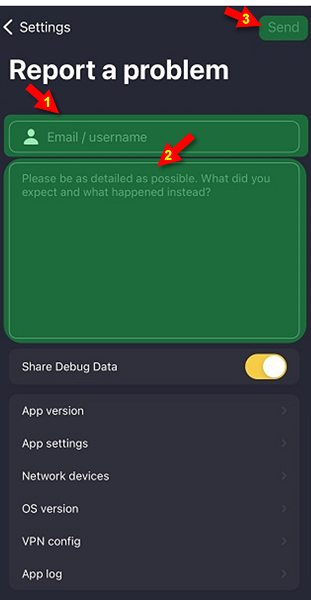 Important : The information is present for debugging purposes. CyberGhost VPN will receive non-personal data such as crashes, connectivity errors, server authentication problems, etc. Therefore, we assure you that this information will only be used to provide you with the best assistance possible.
For any additional information or concerns - it is best to approach the Support Department:
via e-mail: support@cyberghost.ro
via on-line request: https://support.cyberghostvpn.com/hc/en-us/requests/new
via 24/7 Live! Chat Sessions on our website.