If by any chance you should wish to uninstall CyberGhost for Linux or perform a reinstall of the application (you'll be able to keep your config in case of a reinstall), all you need to do is run the appropriate command, as follows:
NOTE: For this example, the CyberGhost app is located on the Desktop.
1. Open a Terminal window and access the cyberghost folder. Type in cd Desktop/cyberghost/cyberghost then press Enter.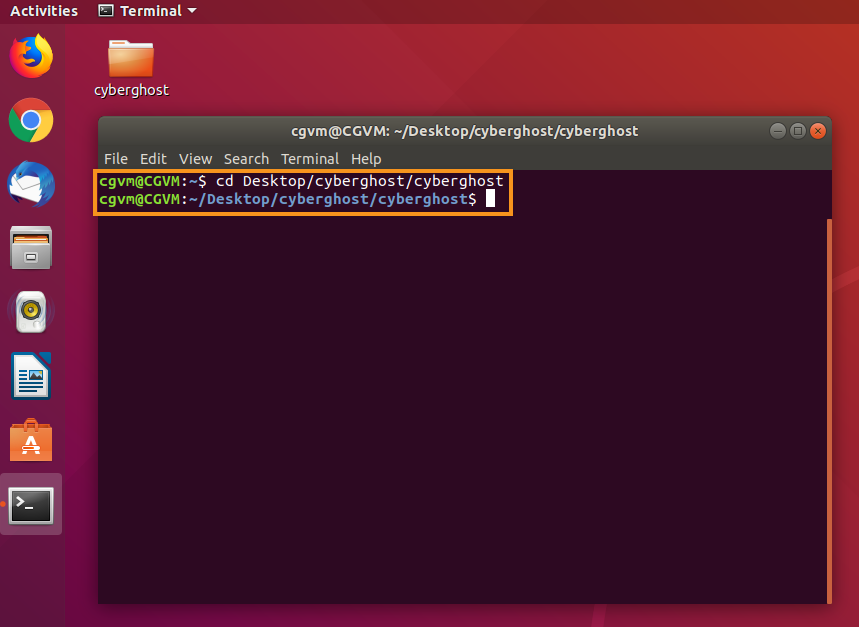 2. Type "bash uninstall.sh" (without the quotes) and press Enter.
- You will be asked to enter your Linux User Account password (the one you use to login at startup)
- You'll also be asked if you wish to remove OpenVPN (the protocol used for the VPN connection), choose Y if you don't need it any longer for other VPN connections
- Finally, you'll be asked if you want to remove the configuration files (your stored OpenVPN credentials) - if you plan on reinstalling, you can choose to NOT remove these.