Not sure if CyberGhost VPN really changed your IP address ?
Take our Privacy test here and find out if your sensitive data is Protected or Exposed.
Jump to...

Check the steps below to ensure that your online experience is secure and that no private information is exposed.
Check the status of the connection in the App
1. Connect to CyberGhost VPN
The home screen of your CyberGhost application provides the first sign that a successful VPN connection has been established.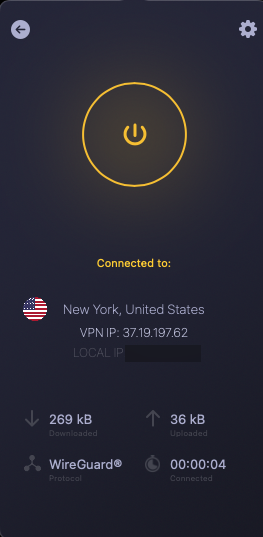 2. Make sure your connection is properly configured, check if your status is 'Protected' on our website.
Should you be connected to one of our servers but your status is 'Exposed', please refer to the following steps to ensure that your connection is secure.
To stop your connection from leaking, follow these tutorials :
1. Disable IPv6
DNS leak test
Go to this page to perform the DNS leak test.
As with the IP test, a DNS test should display only one DNS server address from the same location.
You will also see a notification saying 'Protected'

For any additional information or concerns - it is best to approach the Support Department:
via e-mail: support@cyberghost.ro
via on-line request: https://support.cyberghostvpn.com/hc/en-us/requests/new
via 24/7 Live! Chat Sessions on our website