Only Offline Sales (purchased from a physical store, Bitcoin purchases, and Promotional subscriptions) include activation keys that have to be entered manually. Since the payment does not go through our website, no account can be created automatically and a key will be used to activate the subscription. Before activating the subscription, you must create a CyberGhost web-account and then, use the key to activate the subscription.
When purchasing CyberGhost VPN online, via our website, you won't receive an Activation Key as your subscription is activated immediately.
All you'll need is your Username and Password !
All of the required info (subscription type and duration) is fetched from our servers.
No activation key required
Note: To use a subscription, ensure that you always login with the credentials you originally used while purchasing.
If the application does not reflect the subscription you've bought, you may not be logged in with the account originally used when purchasing the subscription.
For new accounts, just after the purchase is made, you will be asked to set up a password for your new CyberGhost web-account and finally you will be redirected to your CyberGhost web-account to start installing the app on your favorite devices :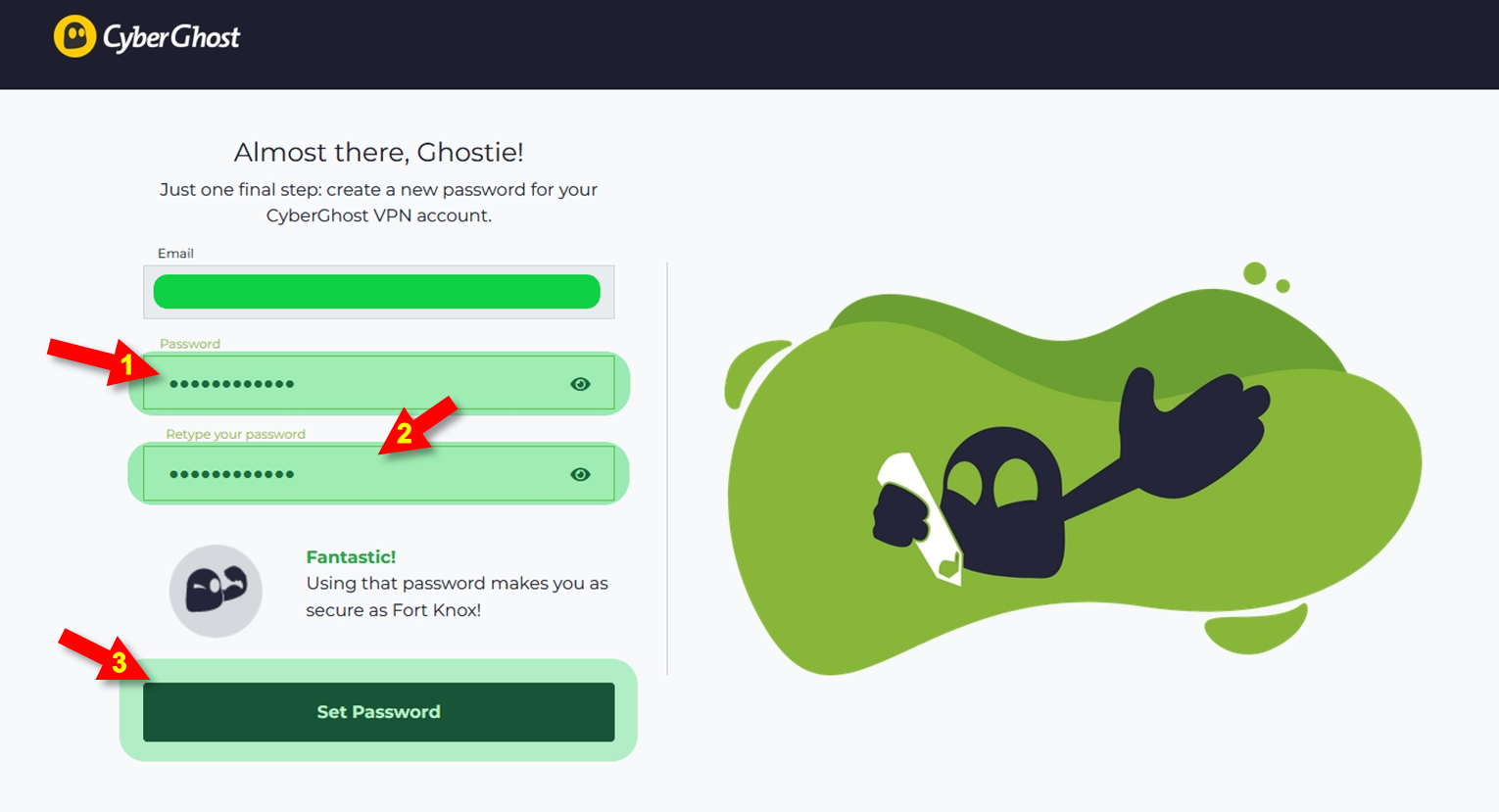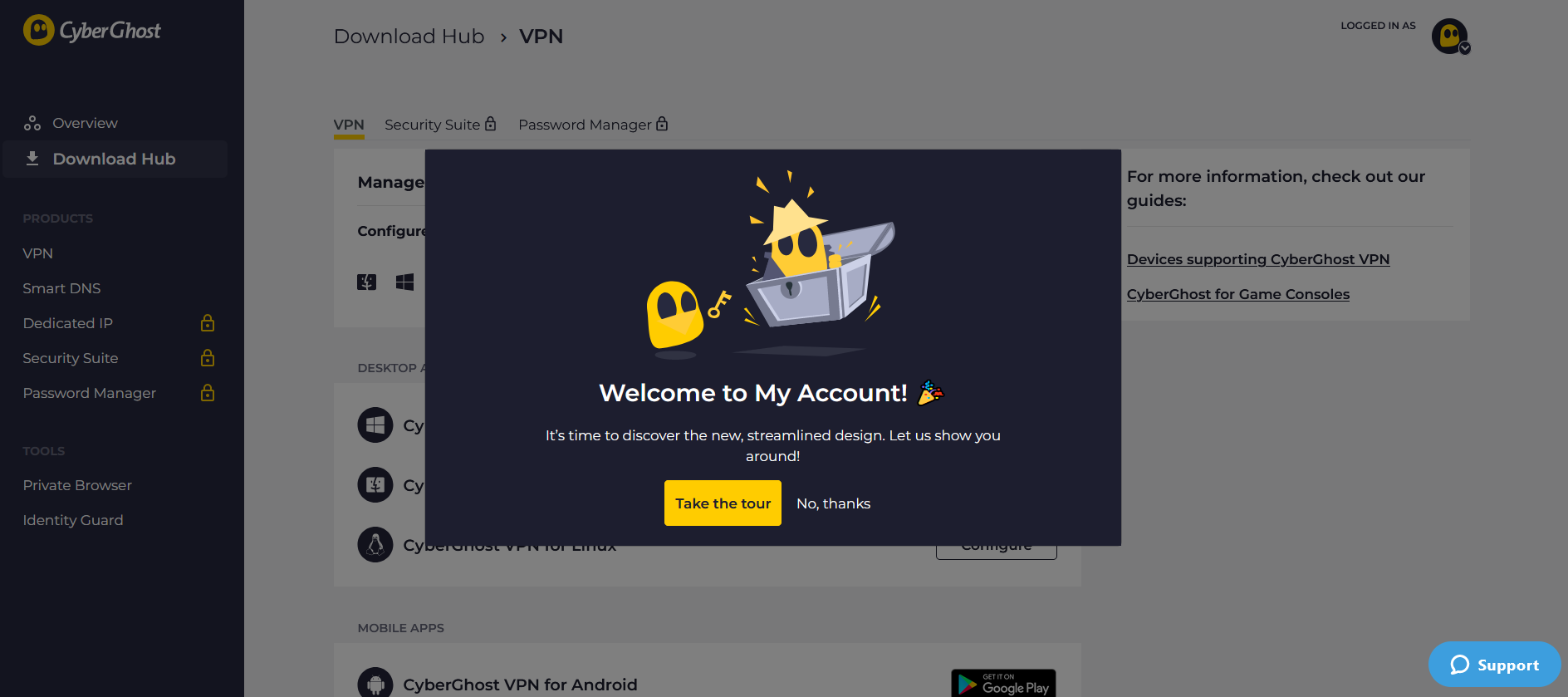 For any existing accounts, in case you've made a purchase with your email address and you can't remember your username and password, please check our guide on how to recover your account so that you can further enjoy the benefits of your CyberGhost VPN subscription.
The activation of subscriptions purchased online will, as mentioned, happen automatically after the payment process is complete on the exact account used during the purchase.
To make sure you are logged in with the correct Username / Password, please make sure you log in again. You can consult the following articles ( depending on your OS)
For any additional information or concerns - it is best to approach the Support Department:
via e-mail: support@cyberghost.ro
via on-line request: https://support.cyberghostvpn.com/hc/en-us/requests/new
via 24/7 Live! Chat Sessions on our website