Prior to activating the new dedicated IP address, you will need to update your current version of the Cyberghost application to complete this process.
Jump to...
Add your Dedicated IP to the CyberGhost App.
Activate your Dedicated IP
Now, once the application is installed/updated, we can proceed to redeem your Dedicated IP as follows:
Return to your CyberGhost account.
Click on the hamburger button to open the menu and select "Dedicated IP"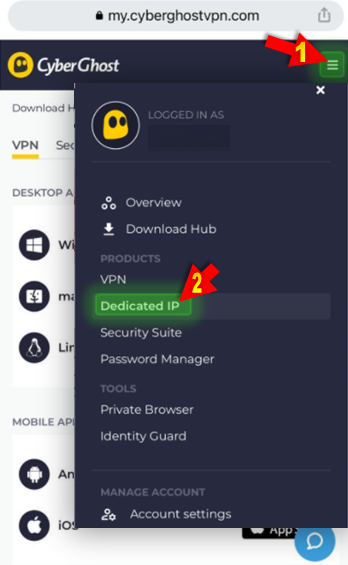 3. Acknowledge the security measures, as your token will only be available one time only. Once you redeem it, the dedicated IP section will be gone for good.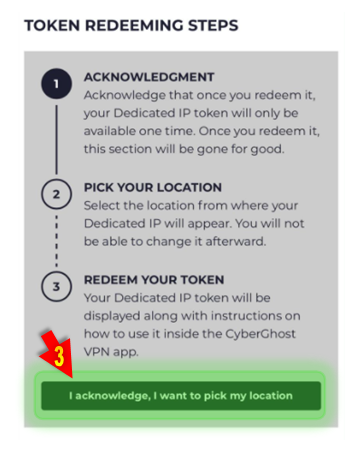 4. Choose any location that you want from the provided list.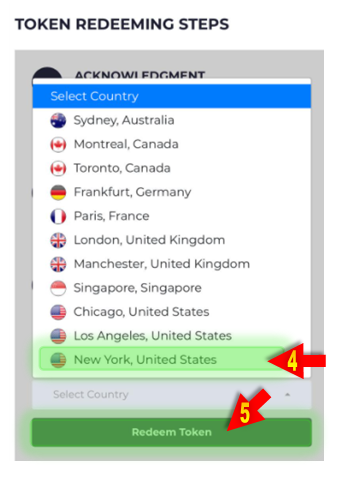 6. Once the token is redeemed, Make sure you write it down, print it, or save it somewhere only you know about.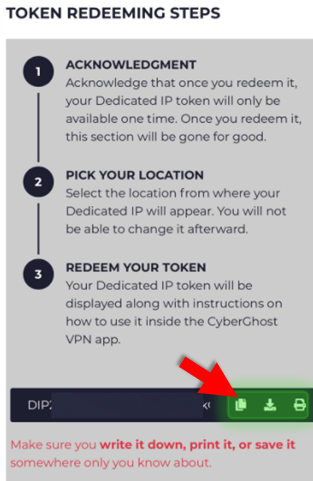 *IMPORTANT*
Losing it will mean that it will be gone forever!
Once you have selected your location and clicked on 'Redeem Token', be aware that this process is irreversible and that we cannot help you modify it afterward.
For security reasons, your Token will only be visible when you are on this page. Therefore, do not close or refresh it before saving it.
If you lose the token, there is no way to recover it. Be sure to save it before you refresh or close the page.
Add your Dedicated IP to the CyberGhost App.
1. Launch the application directly or go back to your phone's home screen and click on the CyberGhost VPN application. Then, you will need to access the Settings tab from the upper left corner.
2. Select the VPN tab and then click on Dedicated IP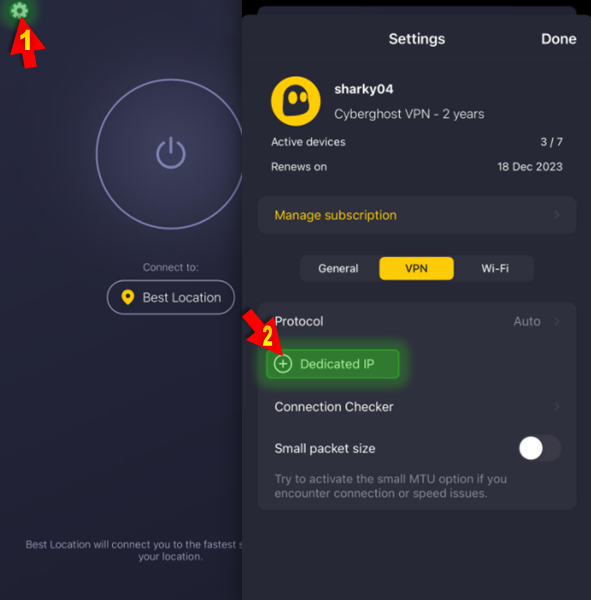 3. We highly recommend that you copy / paste your dedicated IP token, previously downloaded from your account, in order to avoid any typos. Then hit the OK button.
Finally, you will notice that your Dedicated IP address has been added to your CyberGhost VPN application along with the expiration date.
6. You can easily find the dedicated IP address in the 'Favorites' section :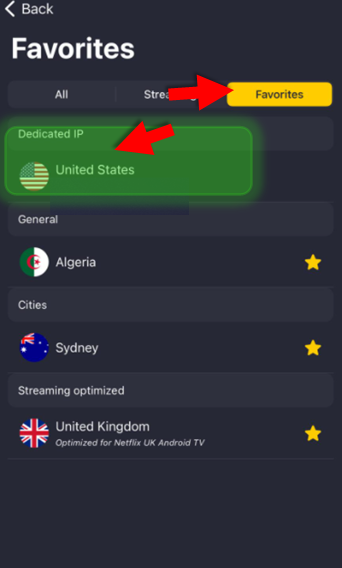 For any additional information or concerns - it is best to approach the Support Department:
via e-mail: support@cyberghost.ro
via on-line request: https://support.cyberghostvpn.com/hc/en-us/requests/new
via 24/7 Live! Chat Sessions on our website