There are a number of factors that may be responsible for why a VPN connection could not be established. This topic covers various troubleshooting steps to help resolve connectivity issues.
After each step, check if the issue still remains.
Check out different locations.
Due to a series of factors, one location may offer a more stable connection than others.
Sometimes restarting your device will do the trick.
Reinstall the application.
Uninstall the app, reboot your device, and install the app again. Then try connecting again.
Disable the battery saving mode.
Battery save mode also disables many of the phone's systems, along with some network functions.
To determine if this problem occurs only on the network in question, it is helpful to check if the same problem persists on other networks as well.
With Android devices, this can easily be done by simply switching from the Wi-Fi network to the Data network.
Try switching the protocol on WireGuard:
Go to the app settings (top right gear icon) and select WireGuard as the default VPN protocol :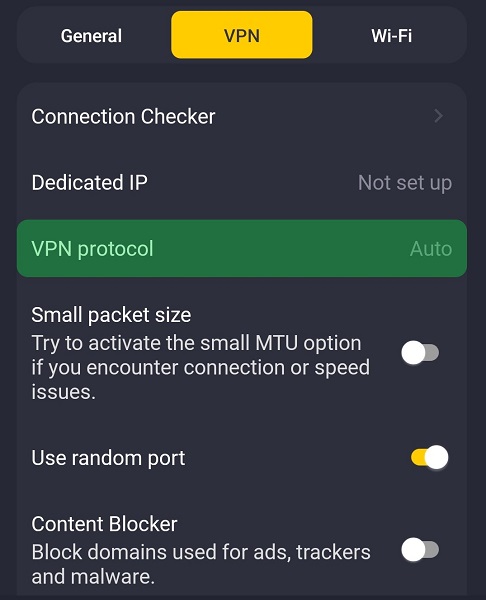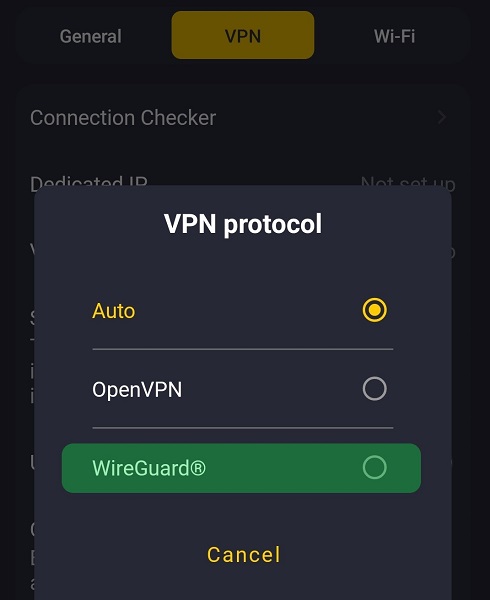 Also, turn on the switch "Small packet size" :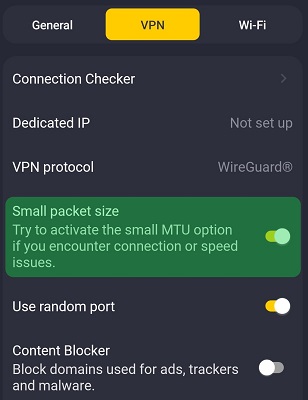 Try resetting your network settings:
Doing so will not remove any of your applications, photos, or other data. It will just delete your saved Wi-Fi passwords and other connection details.
1. Open the Settings app on your Android.
2. Scroll to and tap either "General management" or "System," depending on what device you have.
3. Tap either "Reset" or "Reset options."
4. Tap on "Reset network settings."
5. You'll have to confirm that you want to reset your network settings. Do so.
Your device will restart. Once it does, your network settings will have been cleared and reset.
For any additional information or concerns - it is best to approach the Support Department:
via e-mail: support@cyberghost.ro
via on-line request: https://support.cyberghostvpn.com/hc/en-us/requests/new
via 24/7 Live! Chat Sessions on our website