Servers used for streaming purposes must meet special conditions, e. g. for speed and stability, but also for other aspects, since not all streaming services are easily available outside a certain region.
1. Once you log in, you will land on the Homepage of your CyberGhost app. You can simply click on the 'Best Location' area to access the Server list.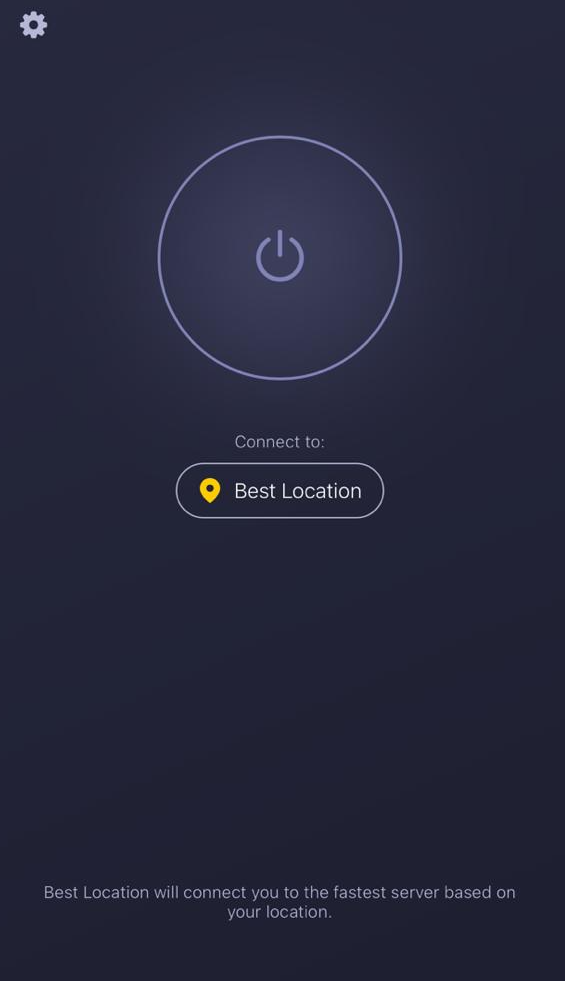 2. Now either choose a country by tapping on the respective name or flag or switch the list of countries to be displayed from 'All' to 'Streaming'.
This will show you all countries, where streaming-optimized servers are installed.
3. Tap on the country from which you want to stream (by tapping on the star, you will add this country to your favorites list).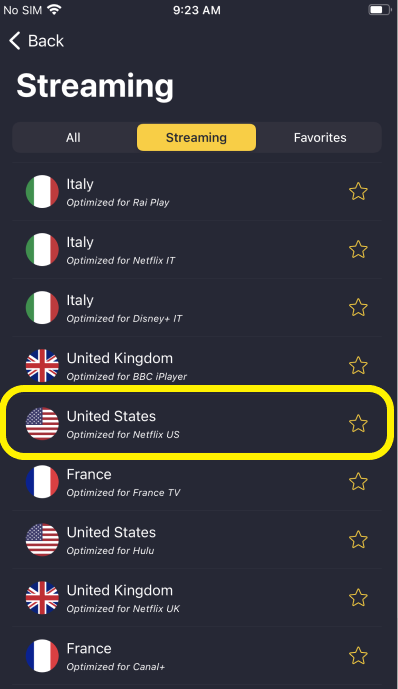 4. A simple tap will connect you to a server in the country designed for Streaming purposes.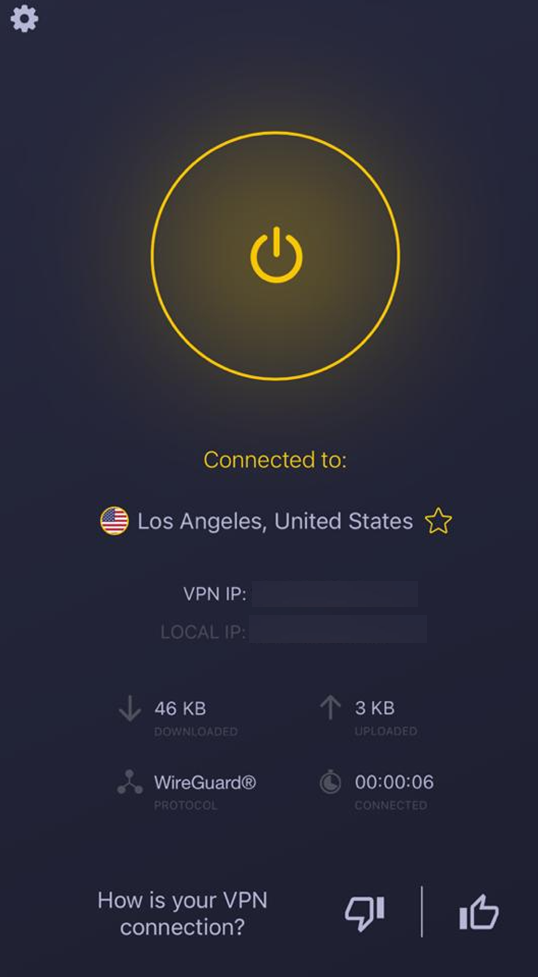 That's it, enjoy now watching the streaming content you like.
For any additional information or concerns - it is best to approach the Support Department:
via e-mail: support@cyberghost.ro
via on-line request: https://support.cyberghostvpn.com/hc/en-us/requests/new
via 24/7 Live! Chat Sessions on our website