This guide will show you can install CyberGhost on your Mac.
You can watch our short demonstration video, or scroll below for a step-by-step guide.
Jump to...
System Requirements
To install CyberGhost VPN successfully and use the software you need the following minimum system requirements:
Mac OS X 10.13 (High Sierra) or newer OS
At least 70 megabytes of free hard drive space
If you're unsure whether your Mac is compatible, you can check Apple's official compatibility list.
Installation
Follow these steps to install CyberGhost VPN on your Mac:
Go to your online

account management page

.
Log in with your username and password.
Under Download Hub, select Download next to CyberGhost VPN for macOS.

On the next page, you will receive a pop-up asking if you wish to allow downloads on our site. Select Allow and wait for the file to download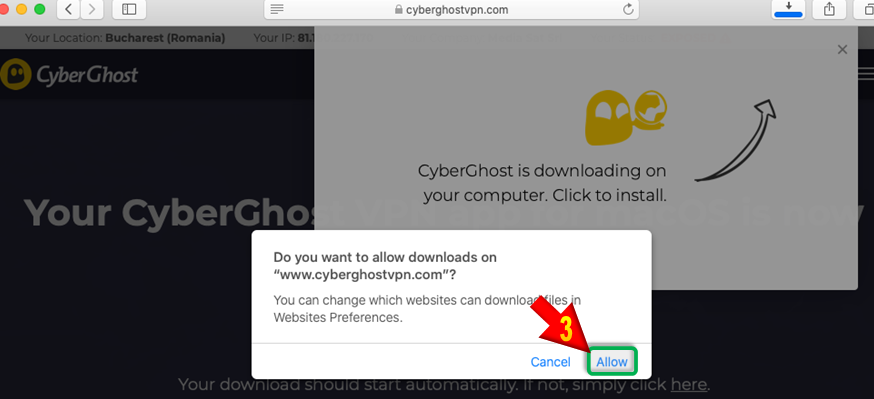 Open the downloads folder and double-click on the installation file.

Follow the on-screen instructions.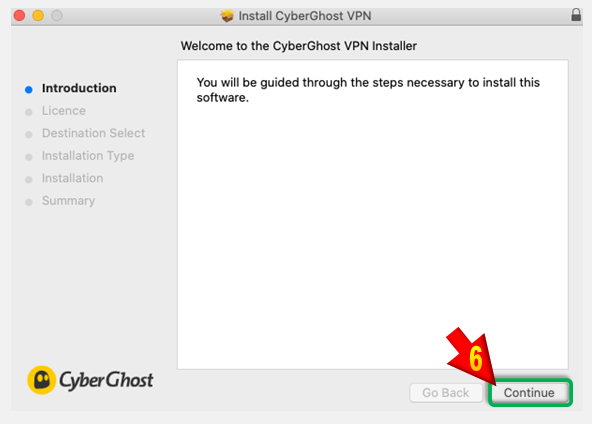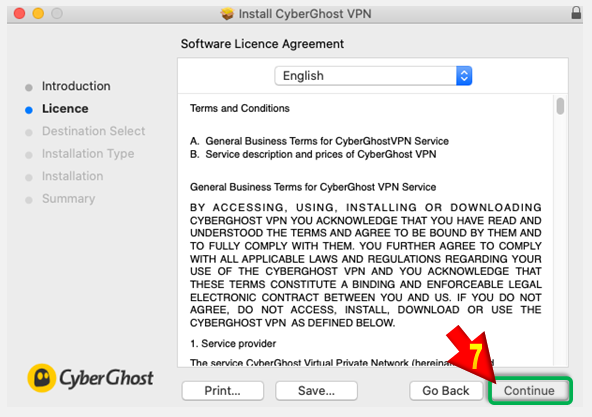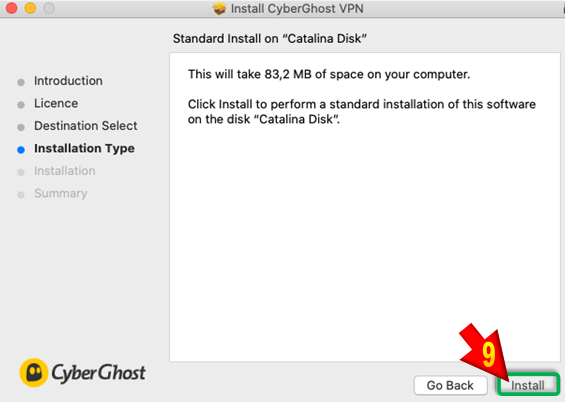 You will need to confirm the installation with your macOS username and password. Please do not enter your CyberGhost username and password here.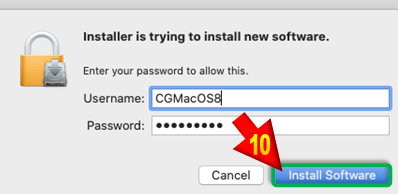 Once the installation process in finishee, you can move the installer to bin.

Next, you will receive a pop-up asking if you wish to receive notifications from our app. Select Allow and close the installation window.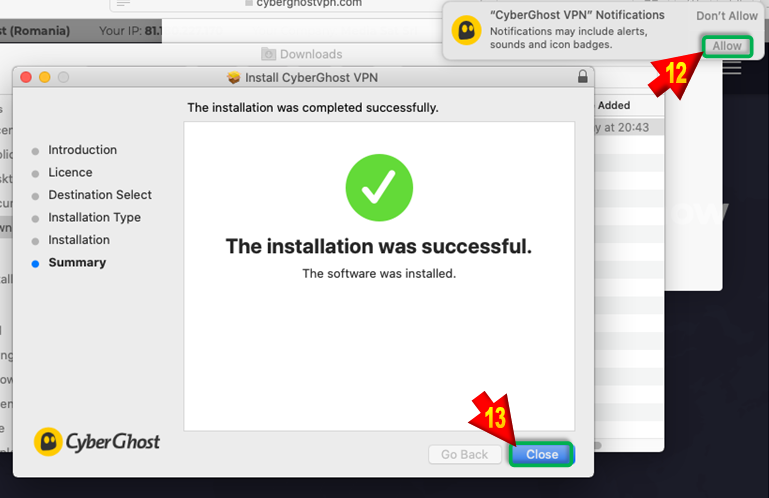 You will receive a notification asking for your consent to send a limited amount of anonymized data.

This data cannot be tracked back to you

, and cannot be used to compromise your digital anonymity. It is meant to help us troubleshoot any potential issues, so you can select

Agree & continue

.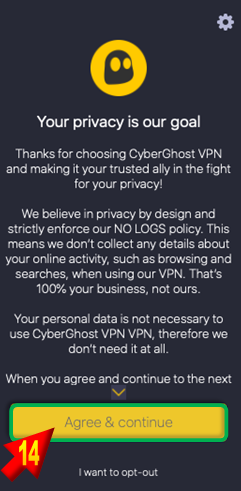 At the login screen, enter your CyberGhost username and password and select Login.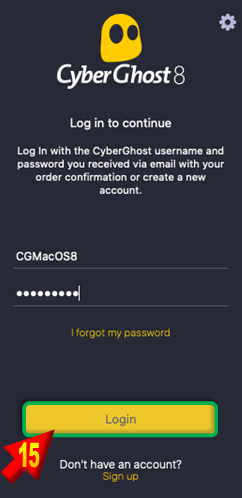 Next, the software will ask to install a VPN profile. This will enable CyberGhost VPN to redirect your internet traffic through an encrypted tunnel to secure your data.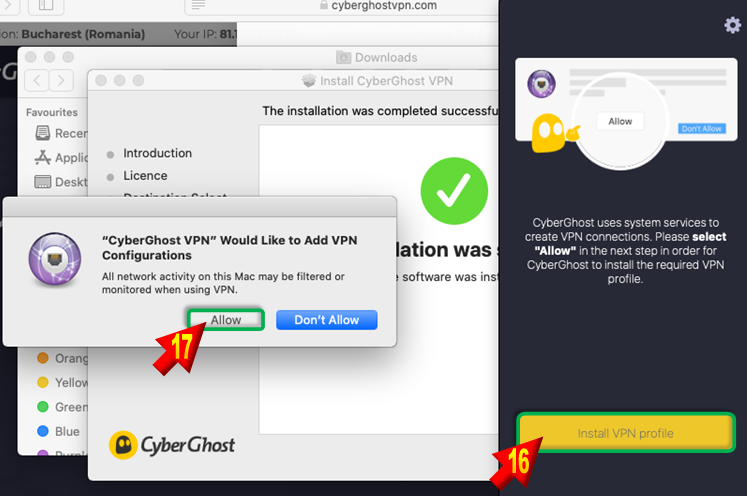 Lastly, you will need to give CyberGhost VPN Keychain access. This ensures that the app has permission to encrypt your internet traffic. For this, please select Allow keychain access.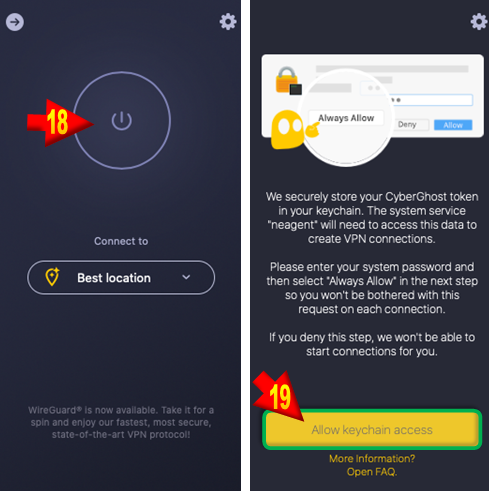 Enter your macOS account password in the Keychain dialogue box and select Always Allow. Now, you have successfully installed CyberGhost VPN on your Mac.
Need assistance? Contact our Customer Support team: