In this category you will find servers for download purposes, e. g. for Torrents, that meet special conditions for speed, stability, performance, and compatibility (since not all countries allow P2P technologies).
1. Expand the CyberGhost menu
2. Select the "For downloading" category
3. Select any of the servers listed on the right side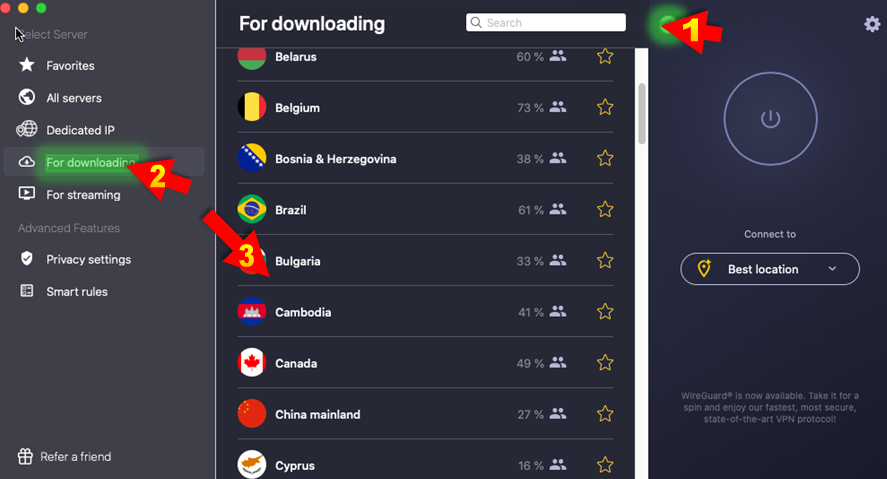 Albeit our servers have absolutely no limit in speed or performance, this can be influenced by other factors as well, thus, it is recommended to choose download server locations that are closer, for a better performance.
For any additional information or concerns - it is best to approach the Support Department:
via e-mail: support@cyberghost.ro
via on-line request: https://support.cyberghostvpn.com/hc/en-us/requests/new
via 24/7 Live! Chat Sessions on our website