Servers used for streaming purposes must meet special conditions, e. g. for speed and stability, but also for other aspects, since not all streaming services are easily available outside a certain region.
Server Choice
1. Expand the CyberGhost app menu by tapping on Best Location
2. Select the Streaming category
3. Select the streaming channel that you wish to watch and connect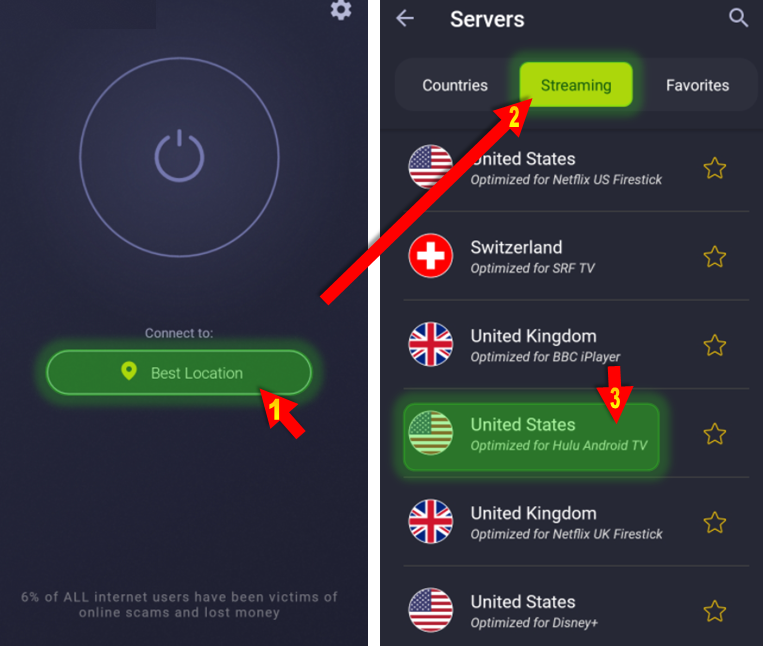 Note: To obtain better results, it is recommended to stream via a browser application and to clear the cache and cookies before playing a video.
If a streaming channel is not yet available in our list, feel free to share your feedback with our team so that we may include it in the future.
For any additional information or concerns - it is best to approach the Support Department:
via e-mail: support@cyberghost.ro
via on-line request: https://support.cyberghostvpn.com/hc/en-us/requests/new
via 24/7 Live! Chat Sessions on our website