Through to the Account Dashboard - Smart DNS needs to be enabled.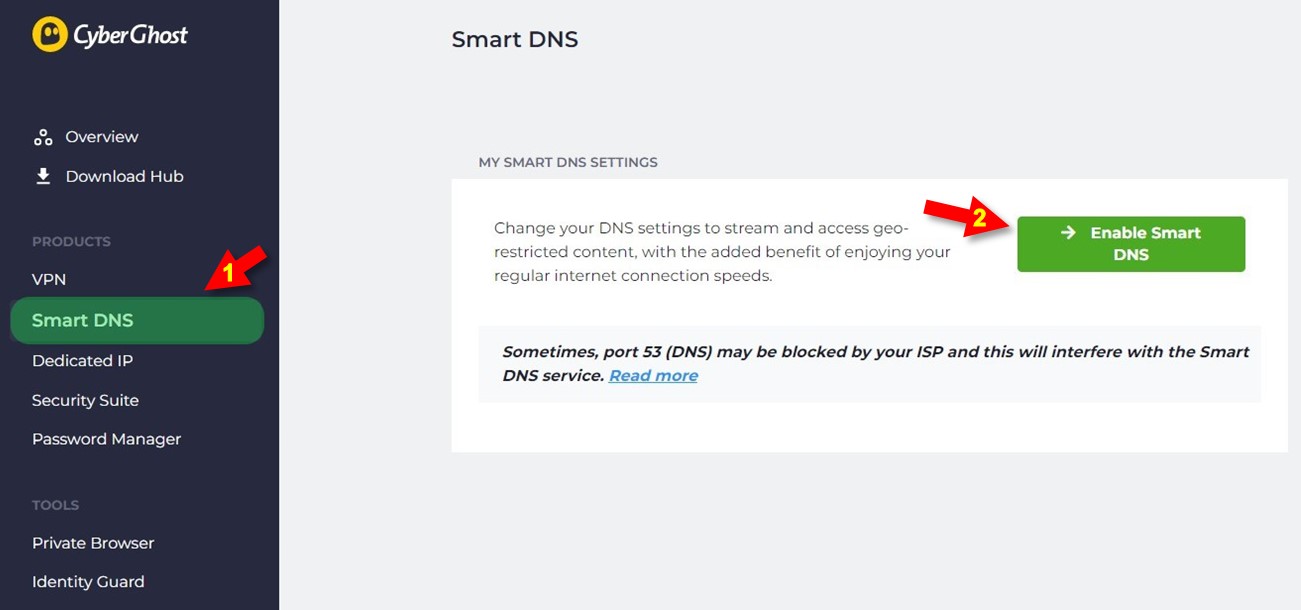 Completing the only requirement as described above, now head over to your Xbox One. The below steps are presented for you which will help you apply the CyberGhost Smart DNS via Xbox One:
Step 1 of 6: From the System settings menu of your Xbox One – choose Settings
Step 2 of 6: Choose Network from the list of choices
Step 3 of 6: Network Settings is the option which must be chosen from the available fields
Step 4 of 6: Pick Advanced settings
Step 5 of 6: Within the Advanced settings menu, the following changes are made:
IP settings - will be left unchanged
DNS Settings - choose Manual and input the DNS displayed in the Account Dashboard as Primary IPv4 DNS
Secondary IPv4 DNS - will be left unchanged
Step 6 of 6: You will be prompted with It's all good - Your console is connected to the Internet.
Press Continue.

- Settings completed -
*Head back to the Settings Menu of your Xbox One and choose Restart console.
-------
For any additional information or concerns - it is best to approach the Support Department:
via e-mail: support@cyberghost.ro
via on-line request: https://support.cyberghostvpn.com/hc/en-us/requests/new
via 24/7 Live! Chat Sessions on our website