The CyberGhost app for the Android TV provides the functionality of a fully featured VPN for your Android TV, with all its advantages, such as anonymization via IP change, streaming, safe transactions, and many more.
You can download the CyberGhost app in 2 simple ways:
1. Via the Play Store, directly from your Android TV by searching for "CyberGhost"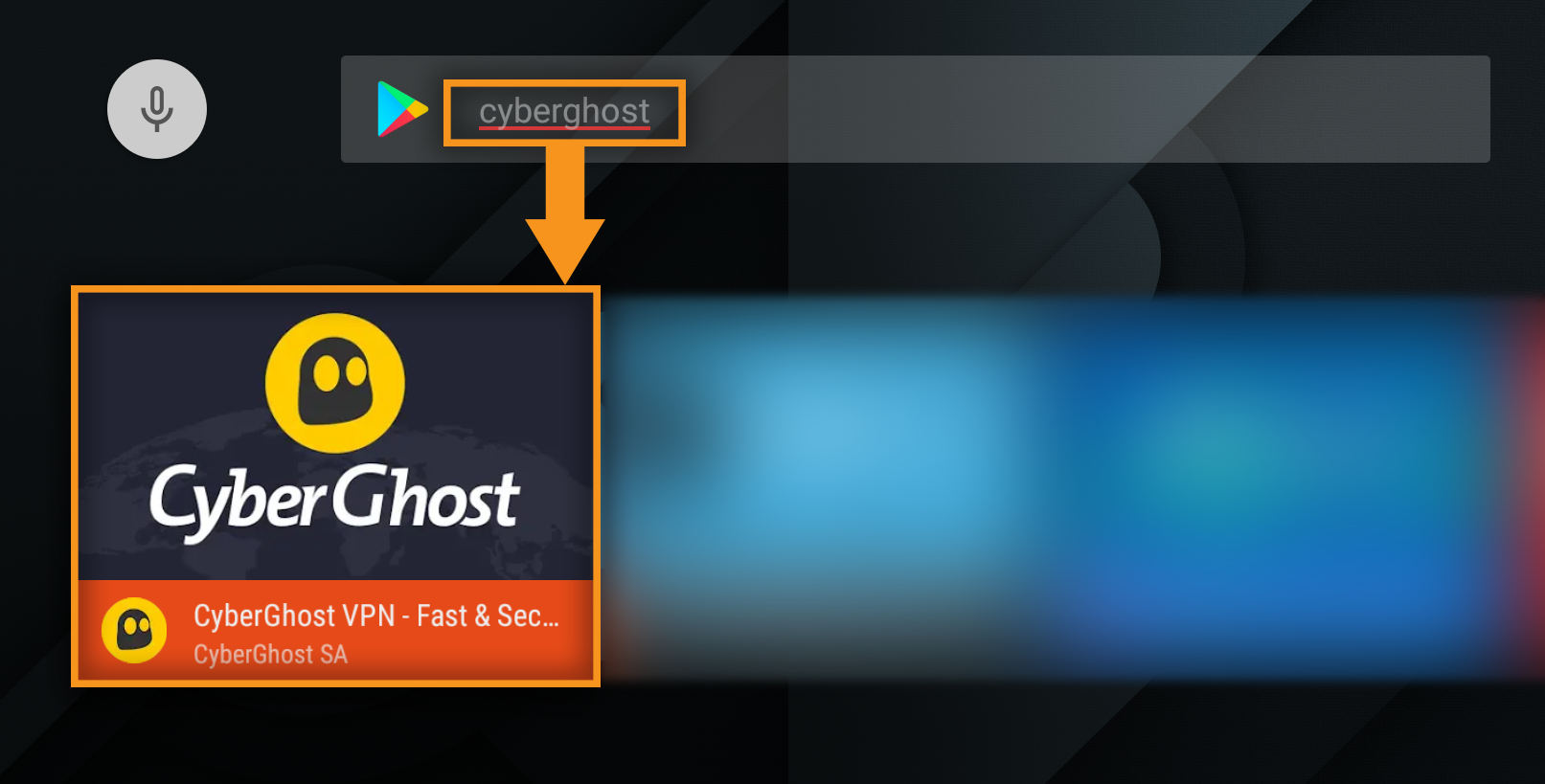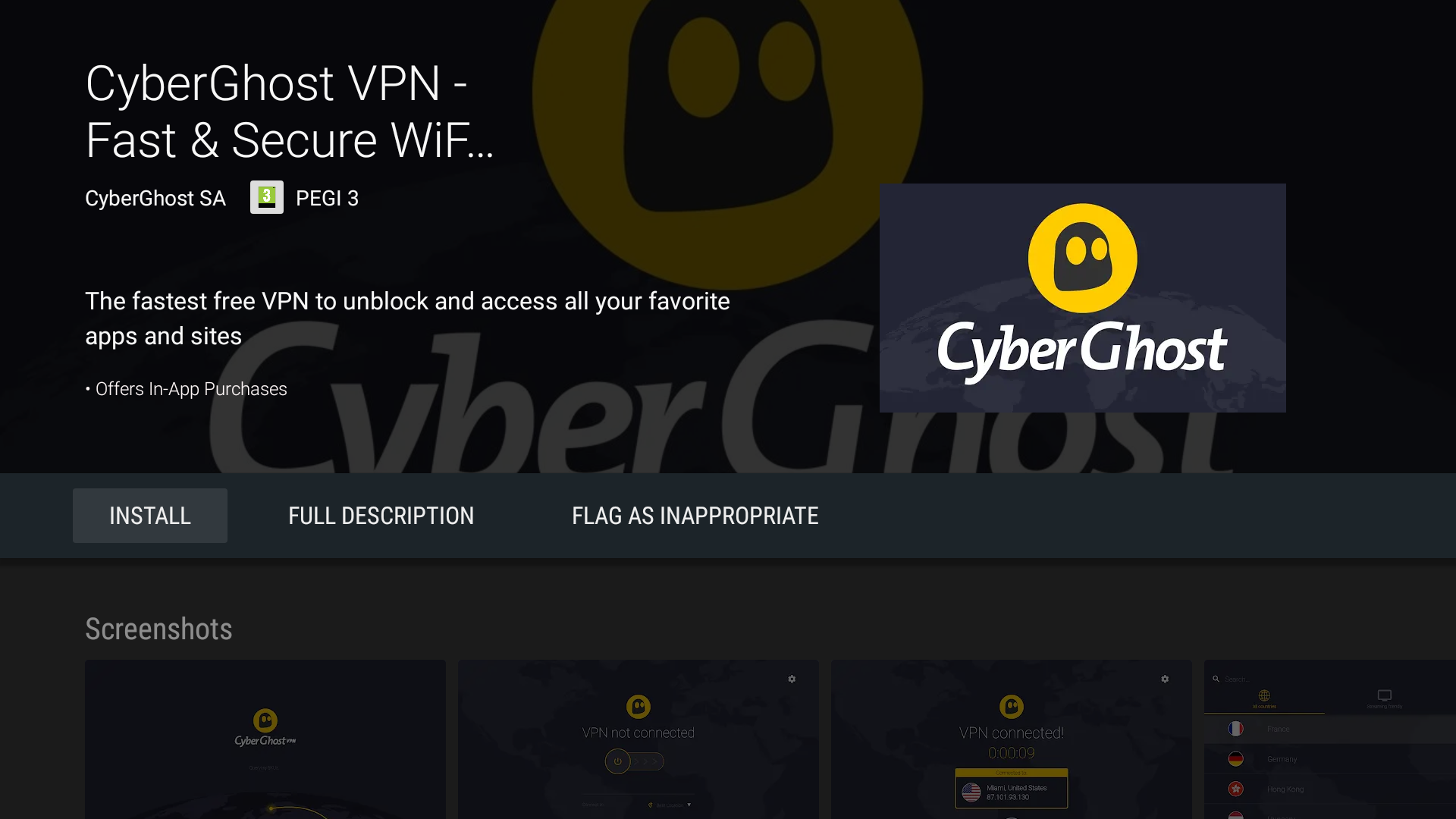 2. Remotely from any PC with access to the Play Store by logging in with your Google Account (the same one registered with your Android TV) and choosing to install to your Android TV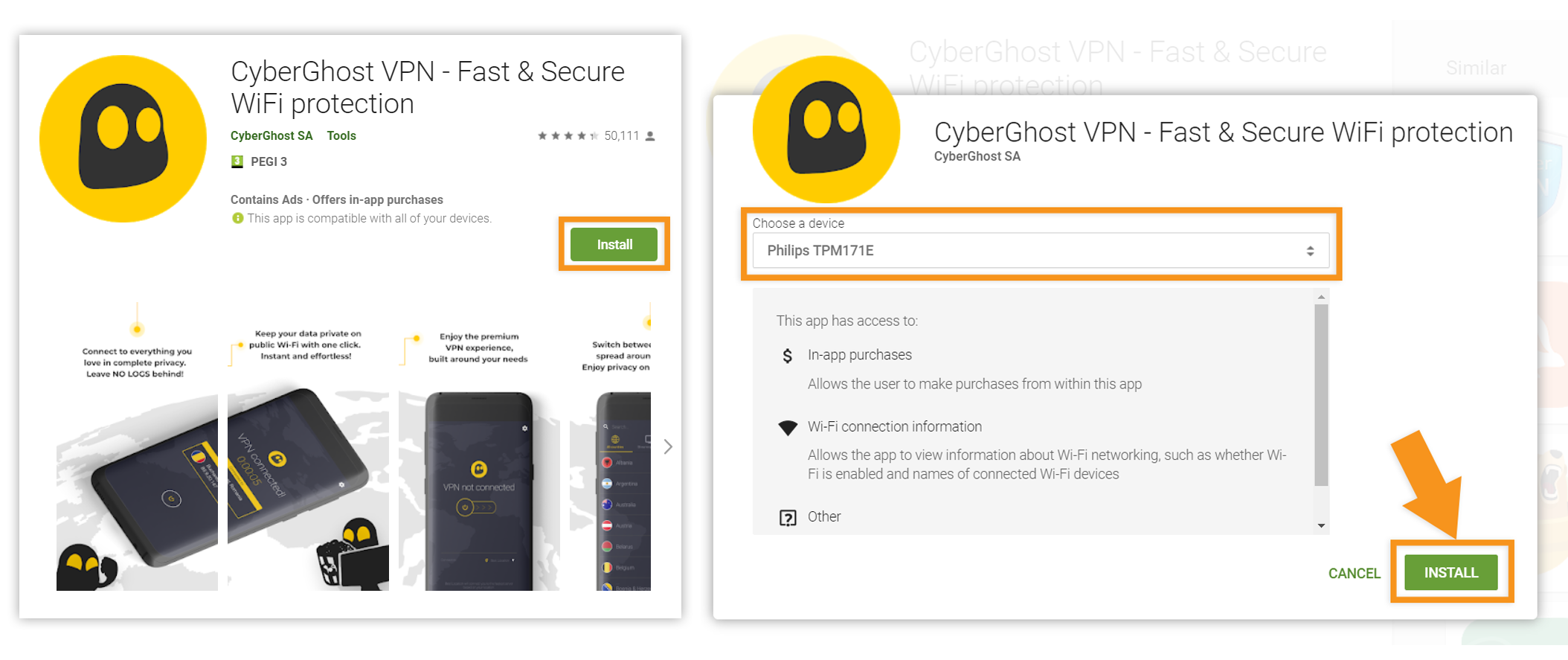 The app will then be automatically downloaded to your Android TV (as long as it's powered on and has an active Internet Connection)