Servers used for streaming purposes must meet special conditions, e. g. for speed and stability, but also for other aspects, since not all streaming services are easily available outside a certain region.
Server Choice
1. In the main screen tap in the 'Connect to' area:

2. Now switch to the list of countries to be displayed from 'All countries' to 'Streaming'.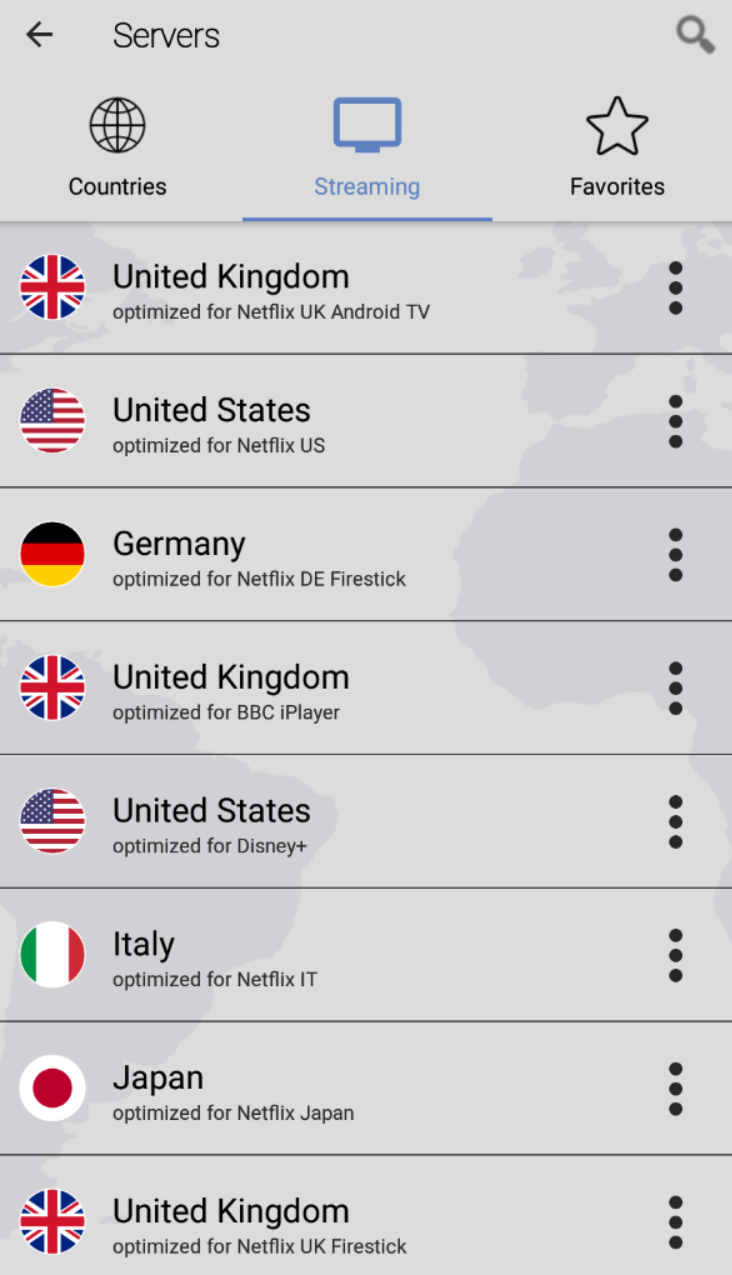 This will show you all countries, where streaming-optimized servers are installed and the service they are optimized for (Netflix, Amazon Prime, etc).
In case you want to stream from a country not included in the streaming list, don't worry. Although a country might be missing here, you very often can still stream your content by manually choosing a country or a single server from the 'All countries' section (see below).
3. Tap on the entry which corresponds to the Streaming Service you wish to use and the app will connect directly.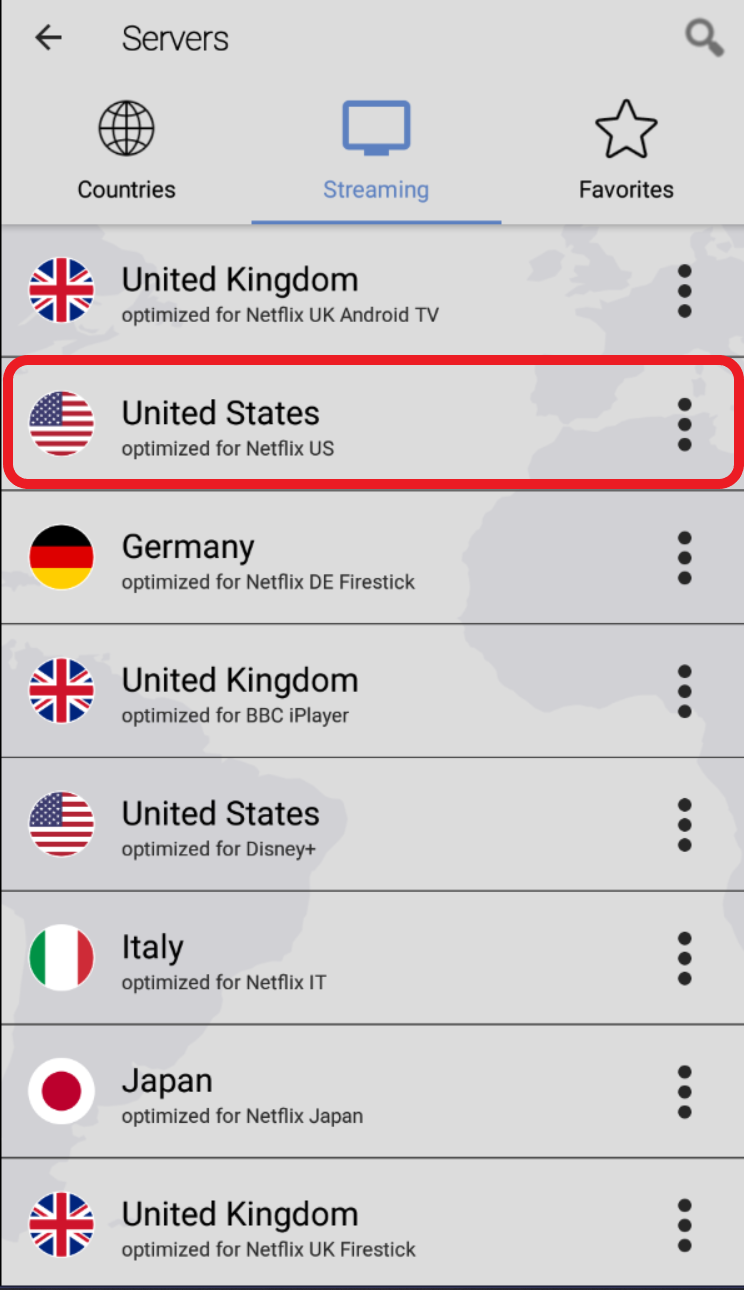 4. If you want to add a country to your list of favorites, tap on the three dots on the right end of the resp. country entry line.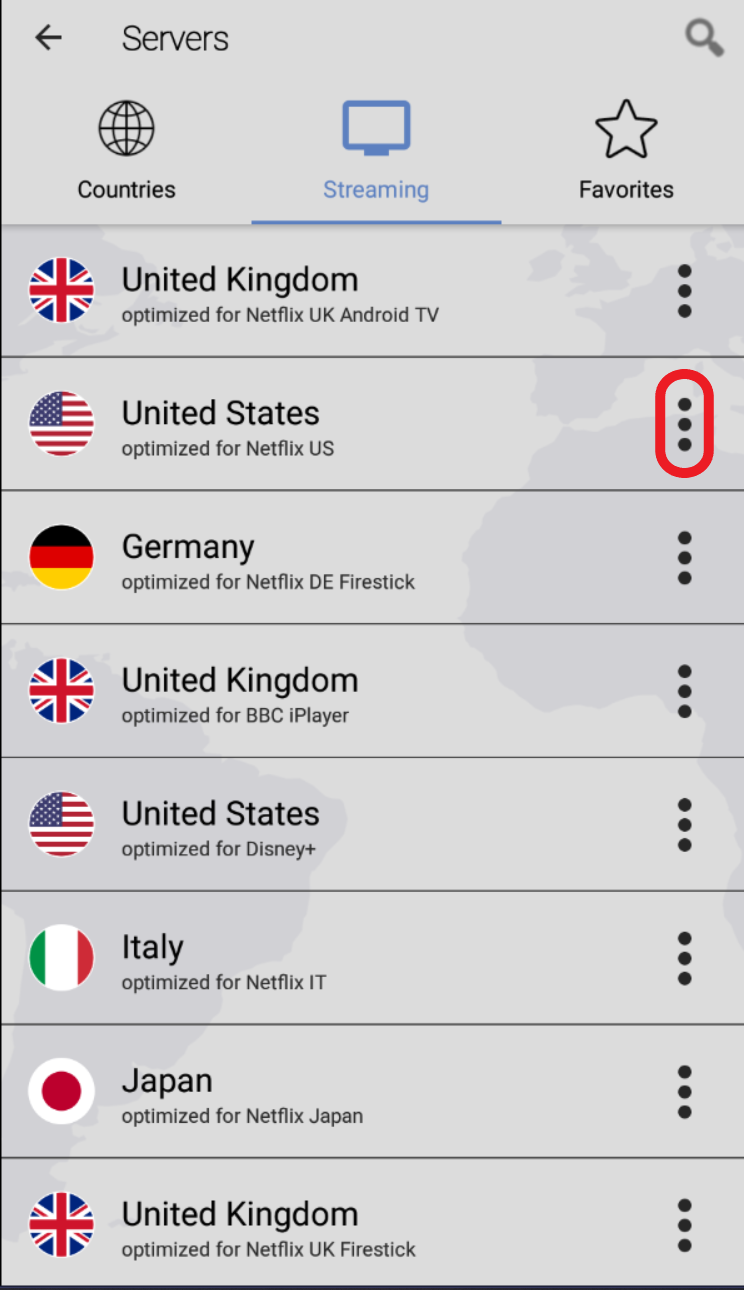 That's it, enjoy now watching the streaming content you like.