We designed CyberGhost VPN to protect your anonymity online. You also get access to VPN servers optimized for P2P traffic, that guarantee secure torrenting, uninterrupted downloads, unlimited bandwidth, and blazing fast speeds.

Quick and easy to set up.
Sign up to get started safely with our 45-Day Money-Back Guarantee.
Download and install the application by following our set-up guide here.
Log in to the CyberGhost VPN App and click on the expand button (to open the list of all servers and features available) :
To make sure you find a suitable, fast, and reliable peer-to-peer ( torrent ) server, you can filter the list of servers by displaying only those servers that are P2P-optimized.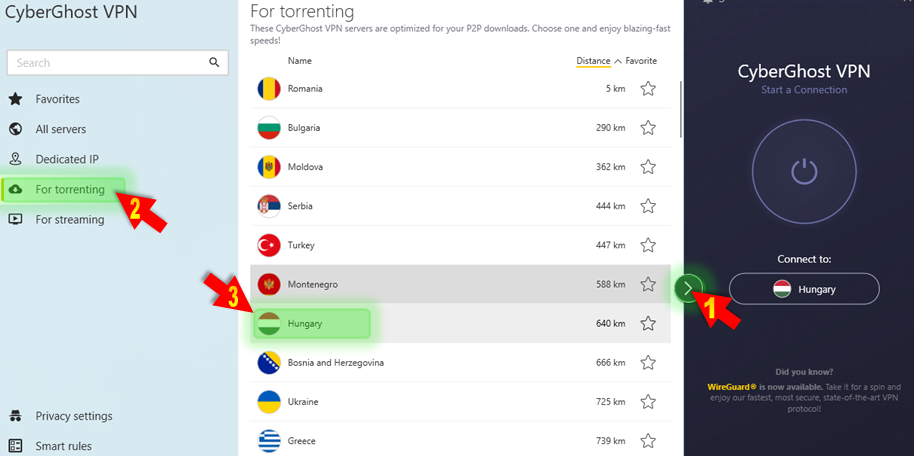 Now, determine which server you want to use. It is recommended to choose one close to your place of residence. However, you can use country attributes as a filtered measure.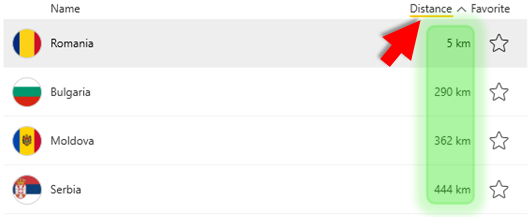 Distance: The distance between you and the country you want to surf. The higher the distance, the lower your download speed might be.
To start the connection double-click on the chosen Country or click on the power button on the control screen.
Some hints :
Clear Cookies ! Cookies in your browser keep location information from sites you've previously accessed without being connected to the VPN among other details. Clearing cookies is always a good idea when you wish to use a VPN and ensure that you do NOT enable any location services; Another good idea is to always use the private/incognito mode of your browser.

Which precautions to consider regarding your anonymity ? None. In the seldom case, your connection to the CyberGhost VPN network gets interrupted, all your Internet traffic will be blocked until you decide to reconnect or shut down. In the meantime, no data will be transmitted.
What else should I consider ? CyberGhost VPN blocks by nature all incoming traffic, so nobody can access your computer. If other peers in a P2P net also use access restrictions, your downloads are limited to those, who don't. If there are enough peers providing a certain file, you're good to go. If there are not enough, the download rate can be lower than usual.
For any additional information or concerns - it is best to approach the Support Department:
via e-mail: support@cyberghost.ro
via on-line request: https://support.cyberghostvpn.com/hc/en-us/requests/new
via 24/7 Live! Chat Sessions on our website