CyberGhost Privacy Guard lets you disable the intrusive functionalities of your operating system and safeguard your privacy.
Privacy Guard is the perfect tool to customize your privacy when it comes to:
Microsoft Store apps
Microsoft Edge
Microsoft Defender
Windows feature updates
Syncs
At this point you'll need to activate Privacy Guard in order to get an initial status your device's privacy and security.
You can start your journey from different areas around the app:
the navigation side-menu on the left side
the main Activate button
the right-sided CyberHealth segments which reflect each status of the apps.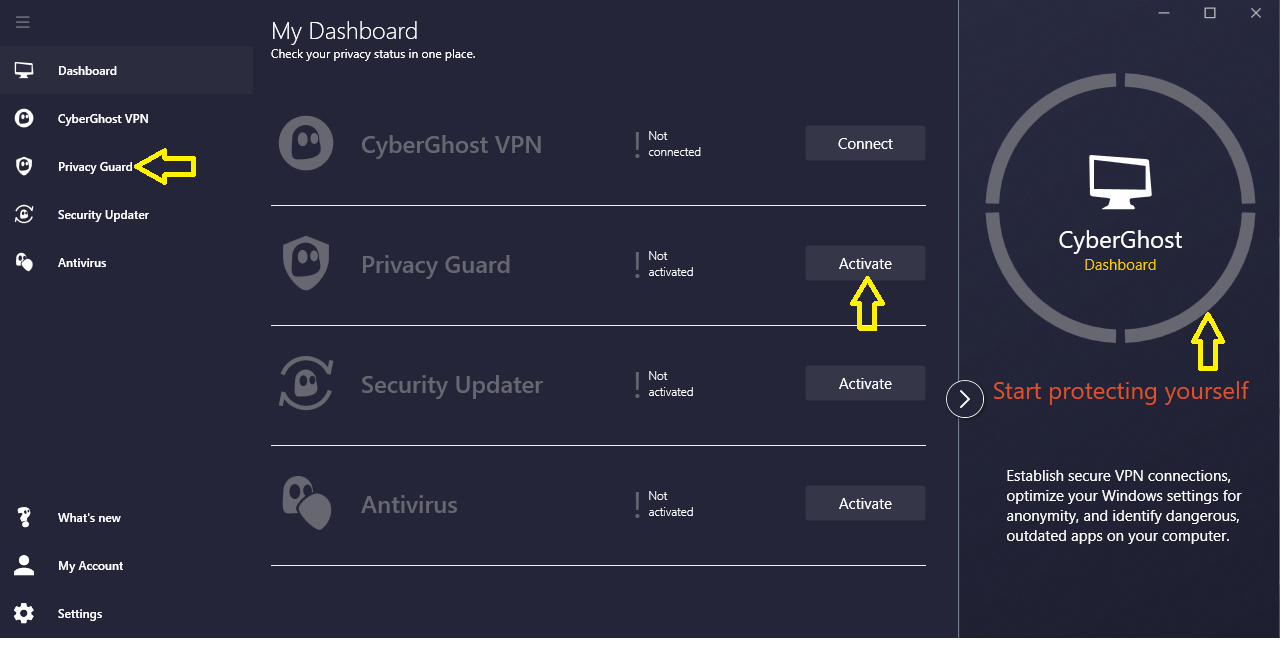 A welcome screen with a short description will be displayed. You'll be given the possibility to either Start now by activating the app and going through the setup, or to Learn more about the product on the CyberGhost 8 page.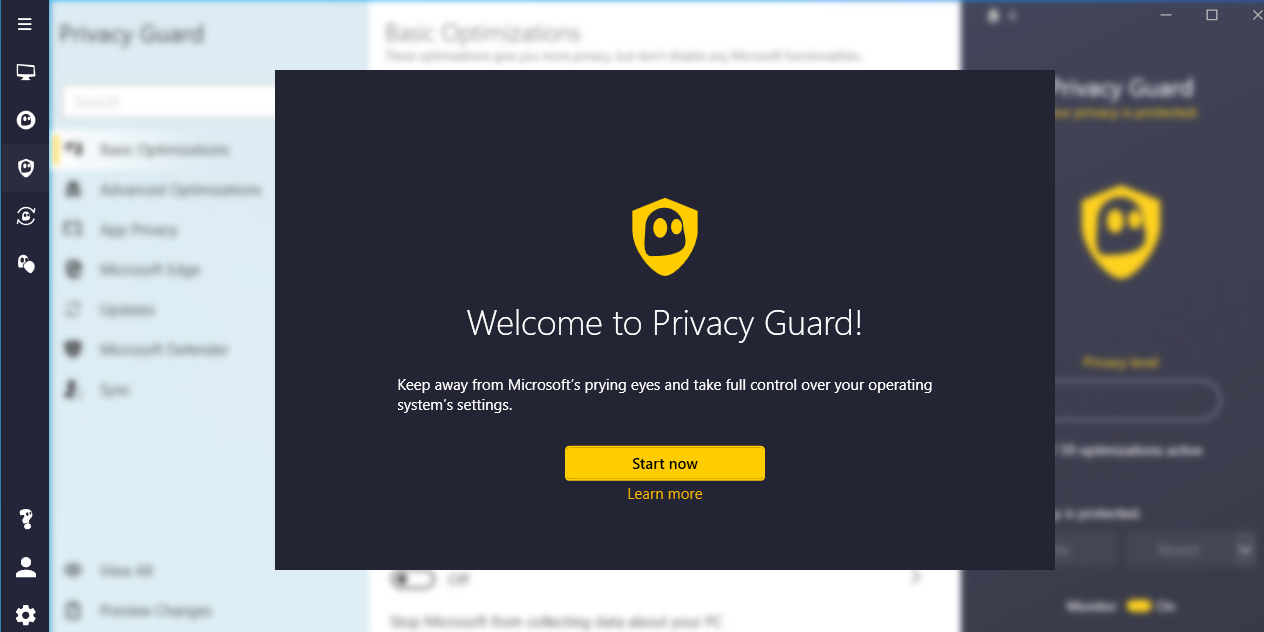 You will be able to disable the intrusive functionalities of your operating system and safeguard your privacy by choosing an initial privacy level.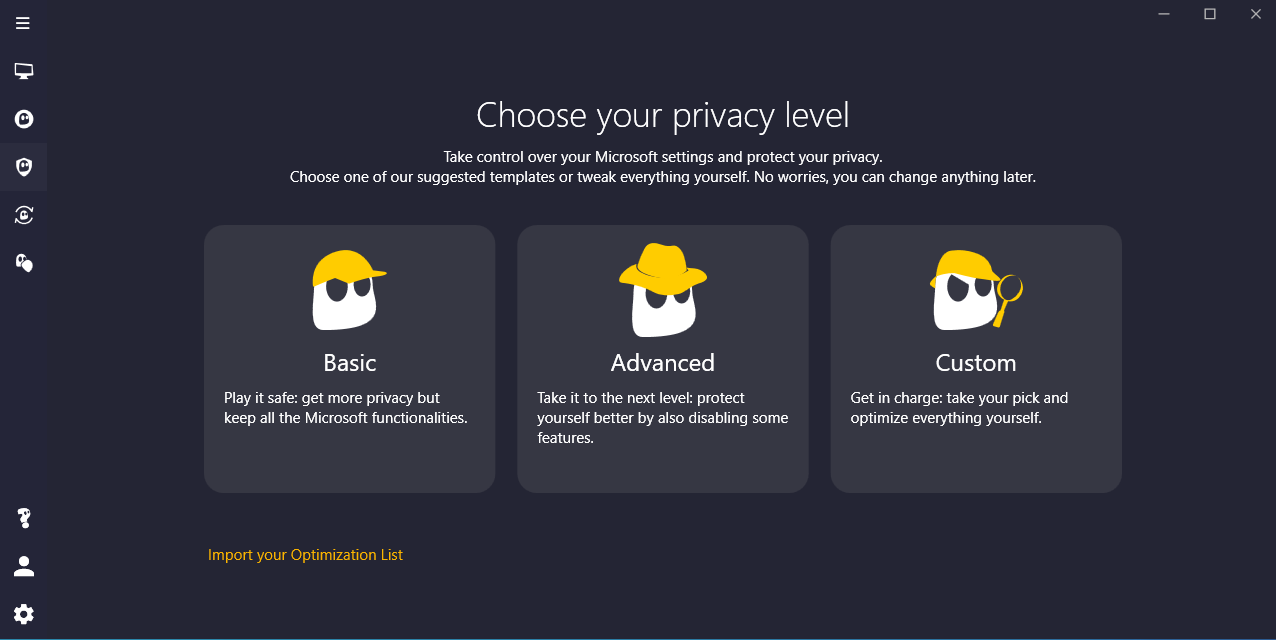 For this example, we choose the 'Advanced' mode and selected 'Next' to go through the setup.
You can opt to disable or not additional Microsoft features. No worries though, you can change it at any point in time, select 'Preview changes' to tweak each little setting or even revert to system default.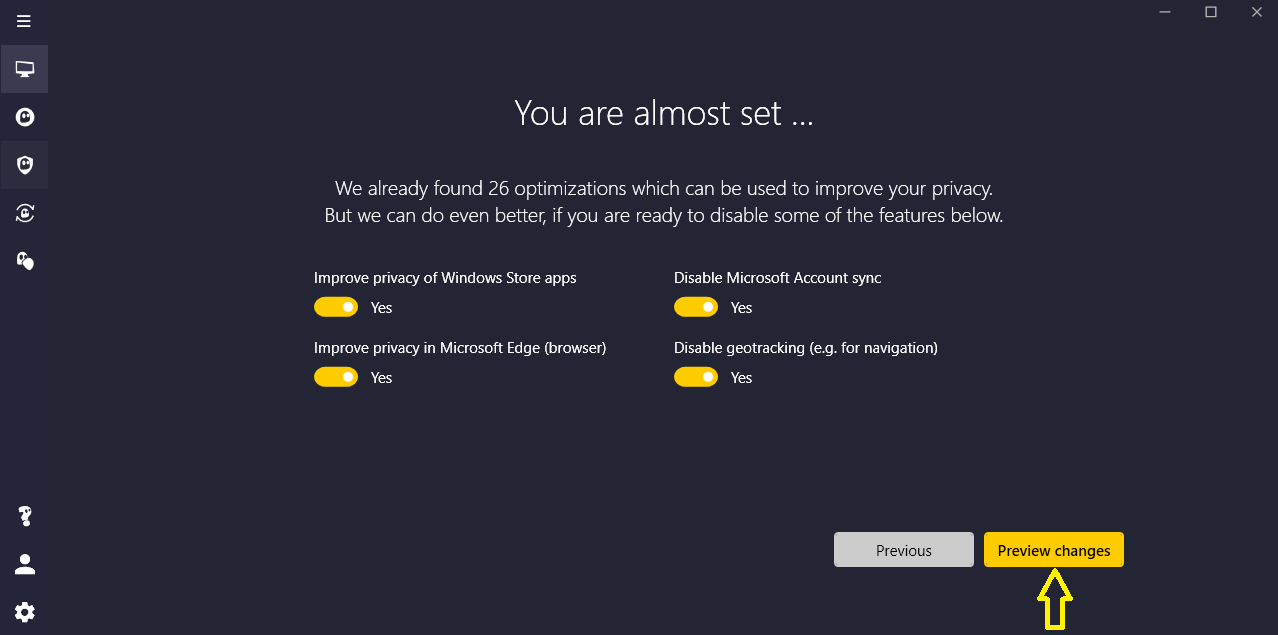 Browse through the list of changes that are ready to be applied to your system. You can adjust each change by turning it ON or OFF.
Select 'Apply' to implement the selected changes.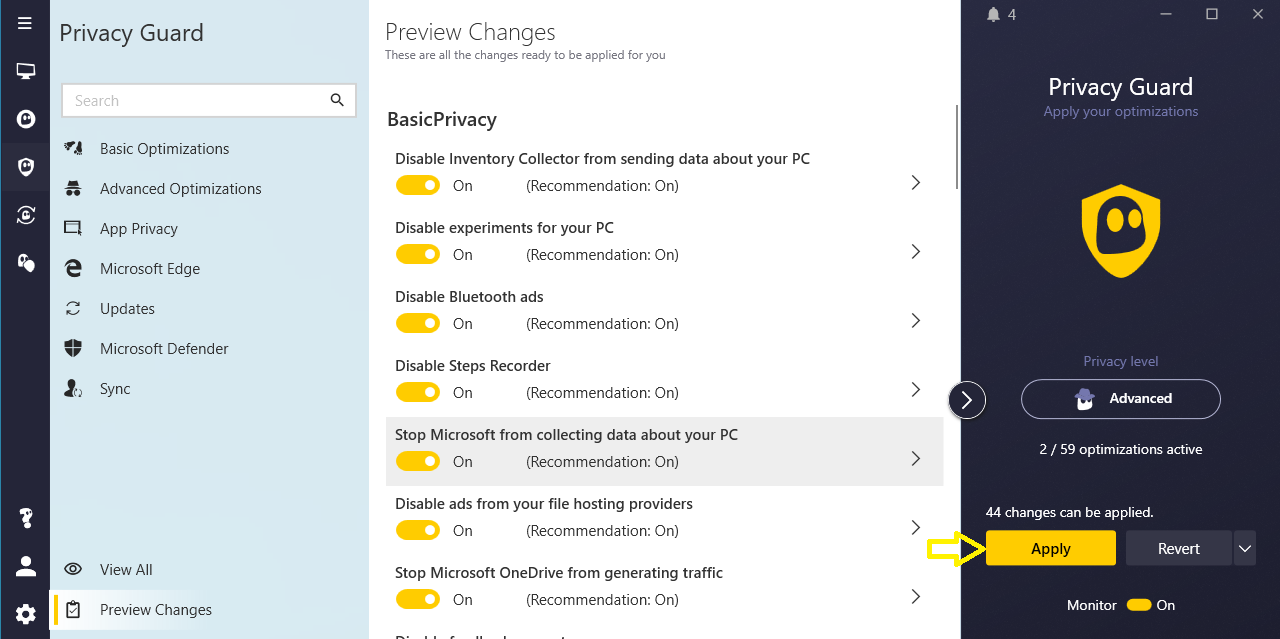 After the Optimizations are applied, select OK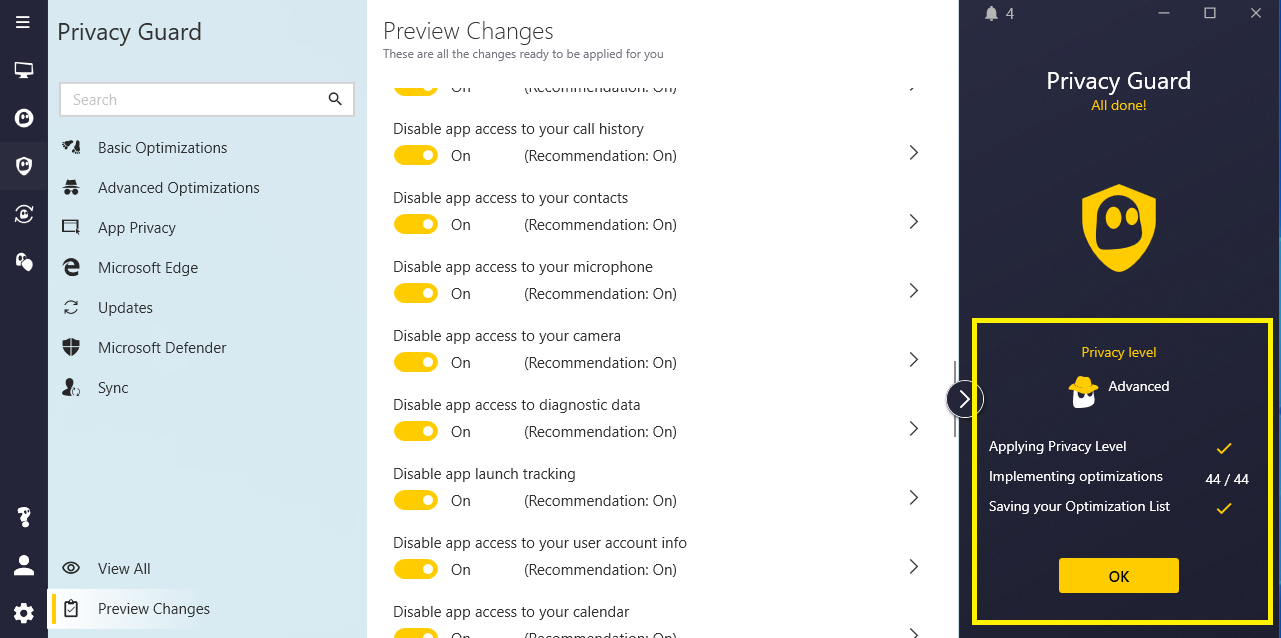 Some optimizations require a system reboot to be applied successfully. Either choose to 'Reboot now' or receive a reminder later.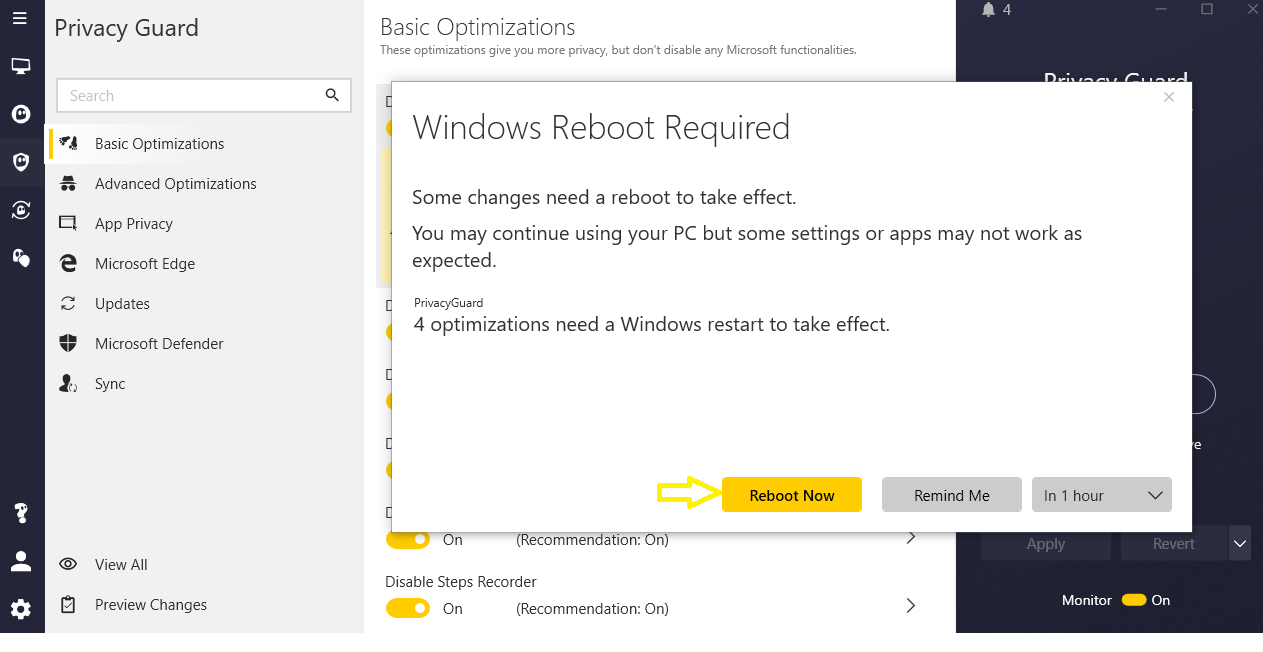 How to Revert settings
The settings can be reverted to their original state, if you choose to do so.
Go to the main menu of the application and from the dropdown list you can pick one of the options below:
Revert: it will revert to the initial state of the specific optimization chosen from the list.
System default: it will revert All changes to their initial state.
Clean up: it will remove old entries preferences.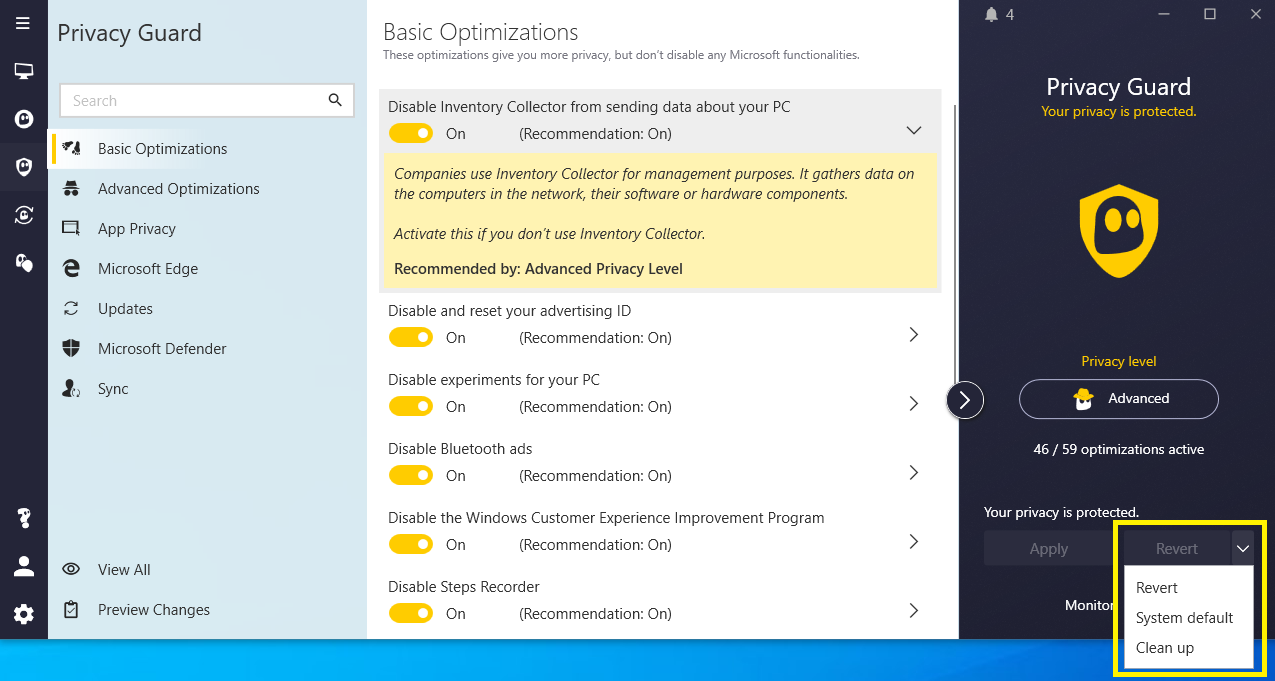 For any additional information or concerns - it is best to approach the Support Department:
via e-mail: support@cyberghost.ro
via on-line request: https://support.cyberghostvpn.com/hc/en-us/requests/new
via 24/7 Live! Chat Sessions on our website