There are enough security threats to worry about online and people are rarely aware that using apps that are not up to date poses a significant security risk. The longer the apps remain outdated, the worse the situation can get for you and your device's security.
With Security Updater at your side, you can:
Scan your device and get an overview of all your software
Spot the apps that need updating
See the security impact of your outdated apps
At this point you'll need to activate Security Updater in order to get an initial status your device's privacy and security.
You can start your journey from different areas around the app:
the navigation side-menu on the left side.
the main Activate button.
the right-sided CyberHealth segments which reflect each status of the apps.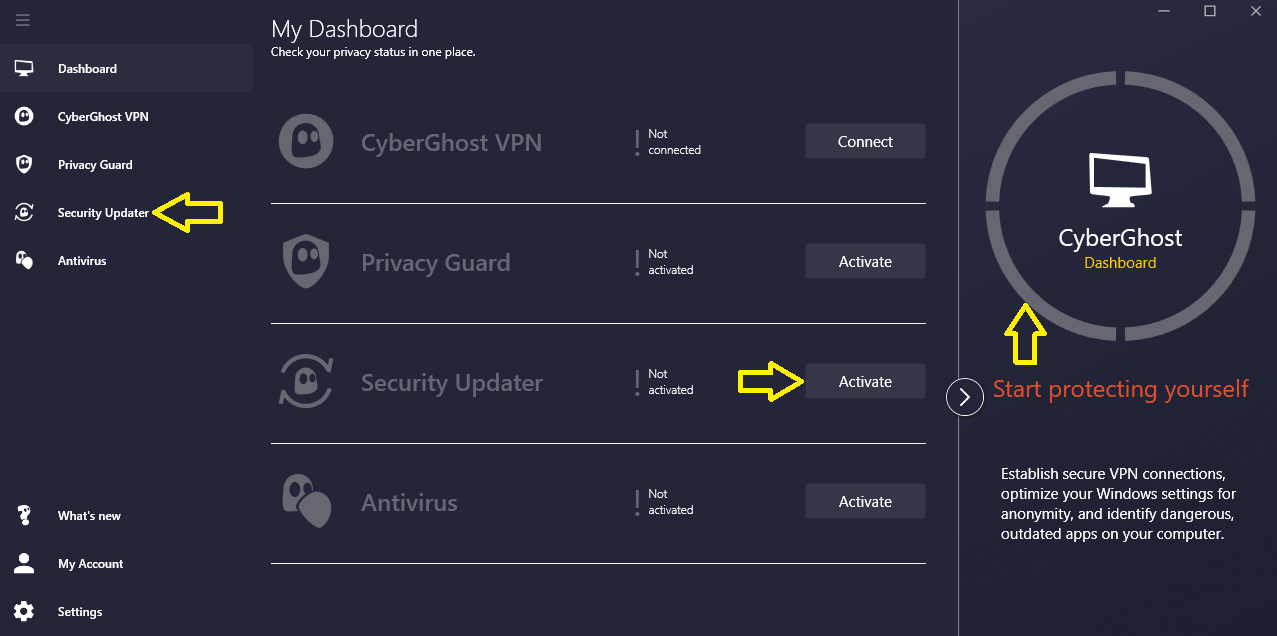 A welcome screen with a short description will be displayed. You'll be given the possibility to either Start now by activating the app and going through the setup, or to Learn more about the product on the CyberGhost 8 page.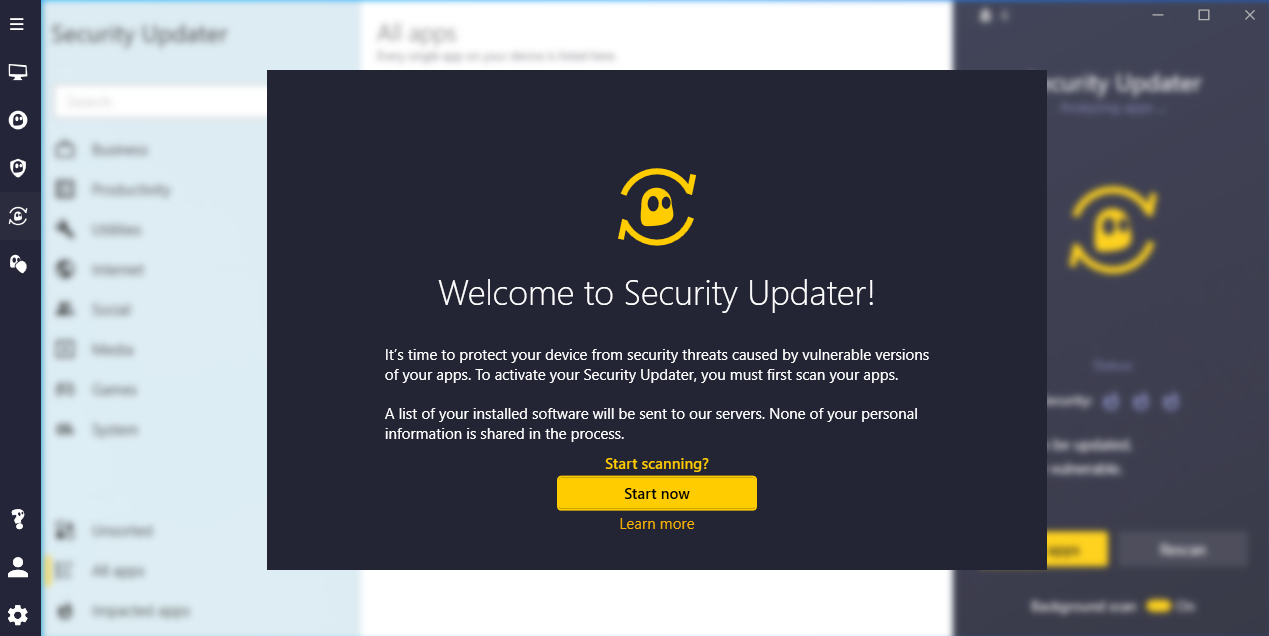 Select Start Now to start your first application scan on your device.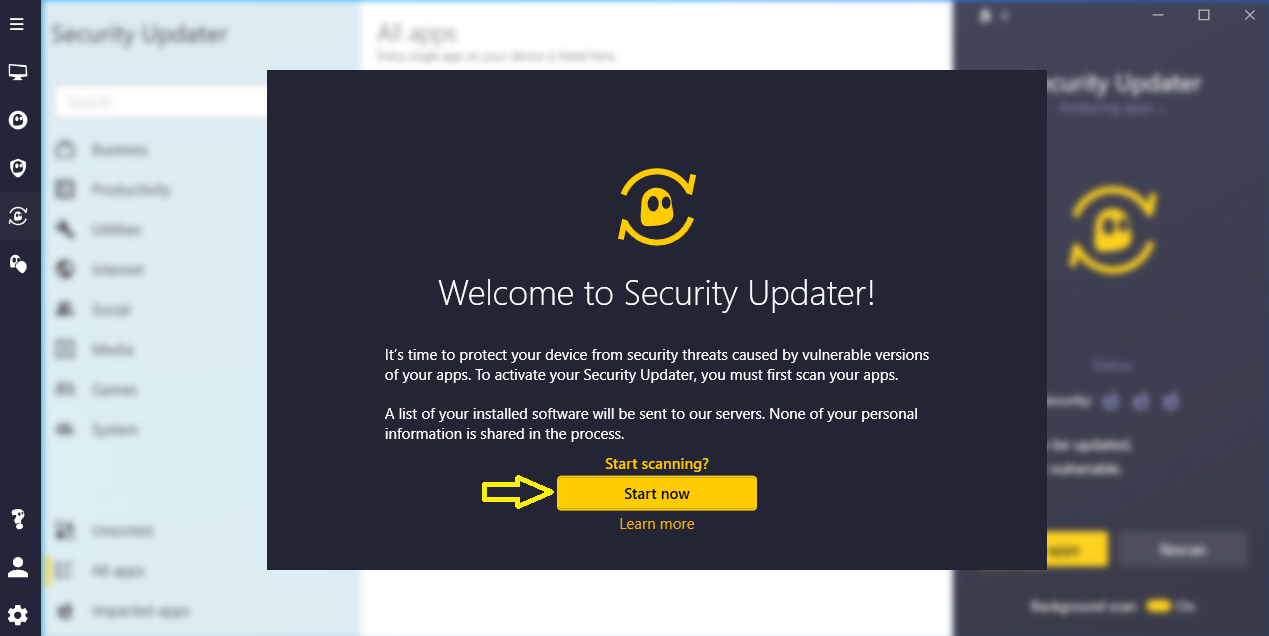 Once the scan is complete, a list of all your PC applications appears and a primary scan status will be displayed.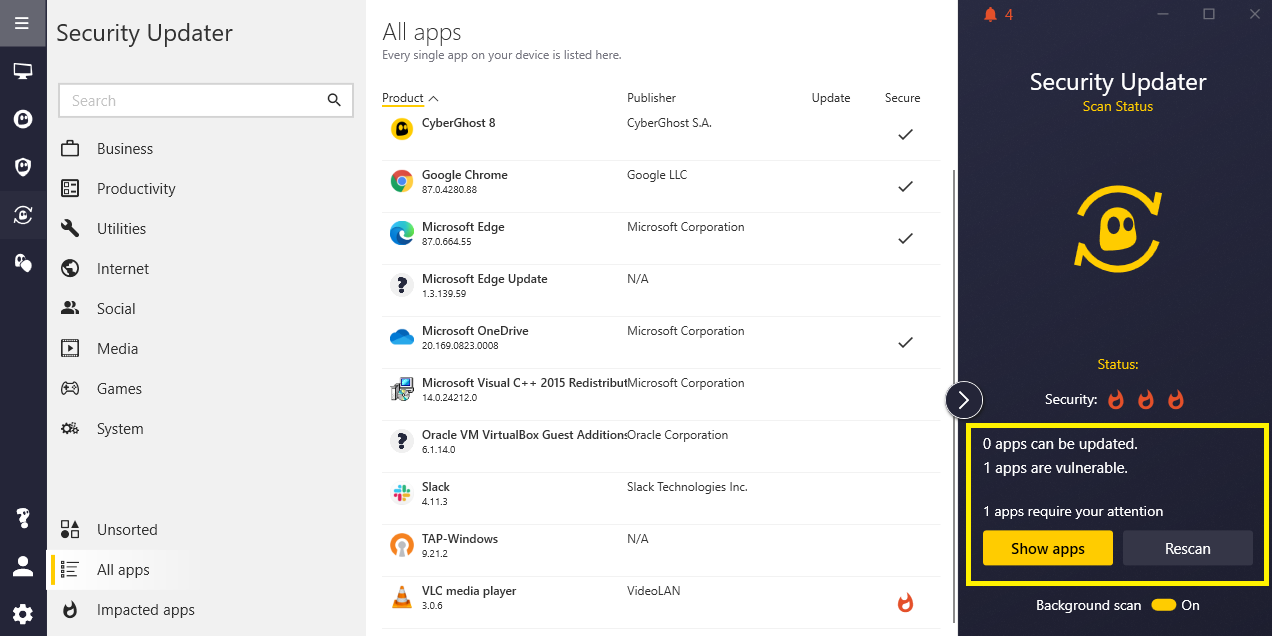 How to handle Impacted Apps
Select the affected application from the list and choose the following actions:
Show details: it will redirect you to the NVD ( National Vulnerability Database ) website for more additional information.
Ignore: if you trust the app, you can stop Security Updater from alerting you.
Update (Recommended): it will redirect you to the application's website for an update to the latest version.
Uninstall: it will remove the software from your PC.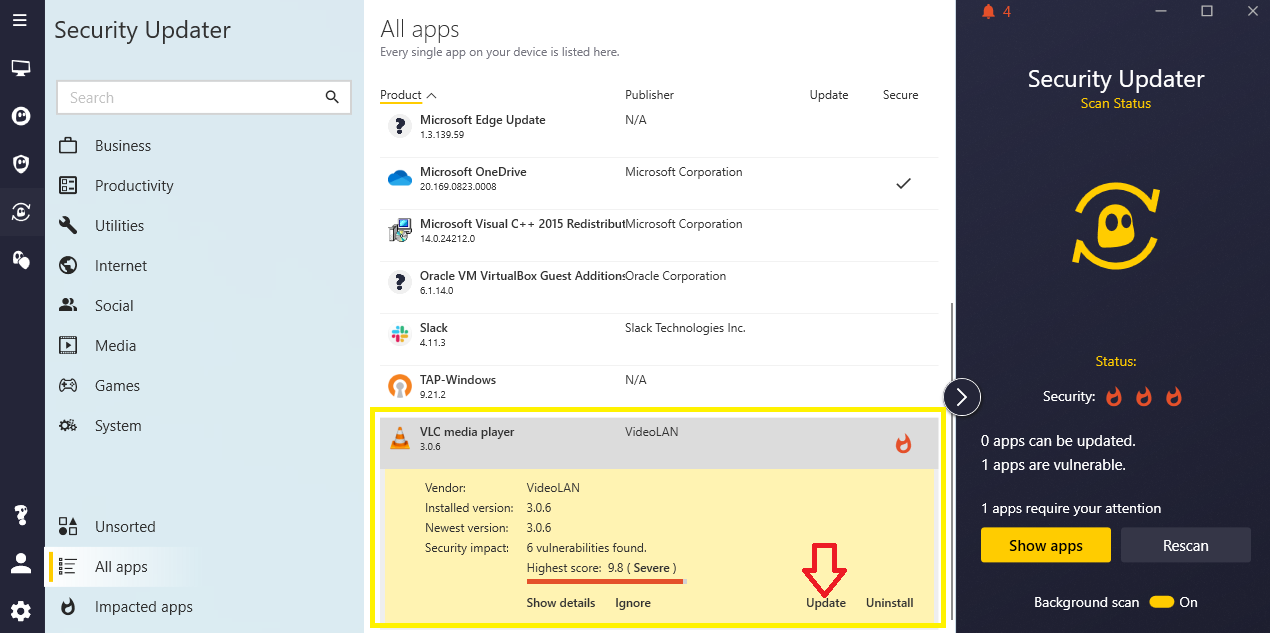 For any additional information or concerns - it is best to approach the Support Department:
via e-mail: support@cyberghost.ro
via on-line request: https://support.cyberghostvpn.com/hc/en-us/requests/new
via 24/7 Live! Chat Sessions on our website