This guide will show you how to set up CyberGhost VPN on an Android device. You need an Android device running at least OS 5.0 (Lollipop) and an active CyberGhost VPN subscription to enjoy enhanced privacy and security. To become a Ghostie click here.
Jump to...
Download & Install
1. From your Android device, go to the Play Store app.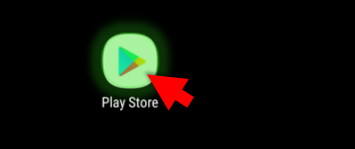 2. Search for CyberGhost and click on the Install button once you find the right app.

Log into the App
When you first open the app, you'll receive a notification asking for your consent to send a limited amount of anonymized data that will help us troubleshoot any potential issues. This data cannot be tracked back to you, and cannot be used to compromise your digital security.
1. Read the notification and select Agree & continue, if you so choose.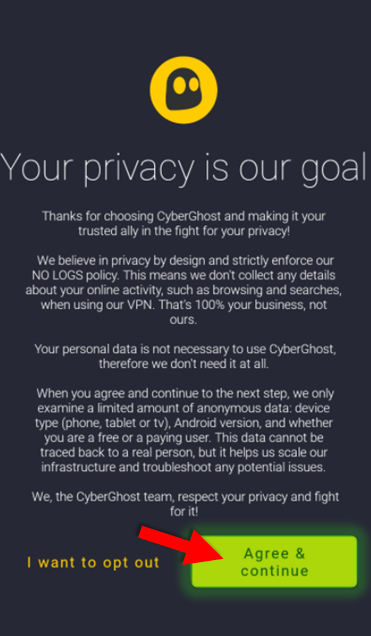 2. If you are already subscribed, tap on Existing user. Otherwise, see how you can subscribe to CyberGhost VPN via Google Play Store.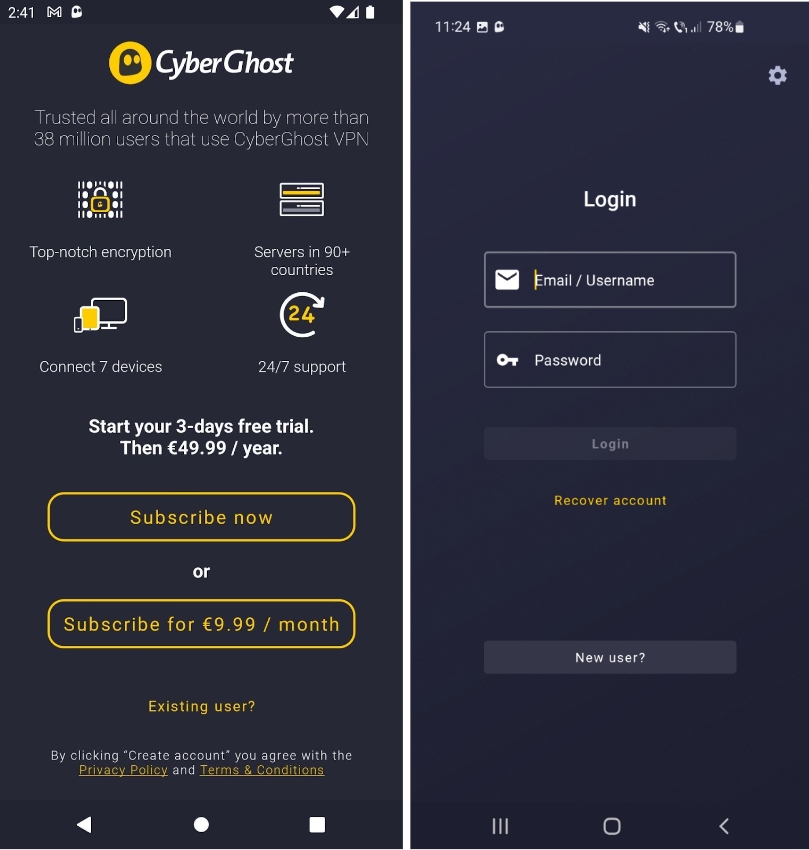 3. Enter your username and password.
4. Tap on Login.
Connect to a VPN Server
Follow these simple steps to connect to VPN for the first time:
Click the 'Power' button in the app, and it will automatically connect you to the best server available based on your current location.
If you connect to a VPN server for the first time, a pop-up window will appear asking you to accept the connection request. Click Accept to allow the CyberGhost application to manage the VPN tunnel.
If your connection is successful, the status will show as Connected to in the main window. In the lower part of the main window, you will also see your new IP address, the amount of data transferred, and the protocol used.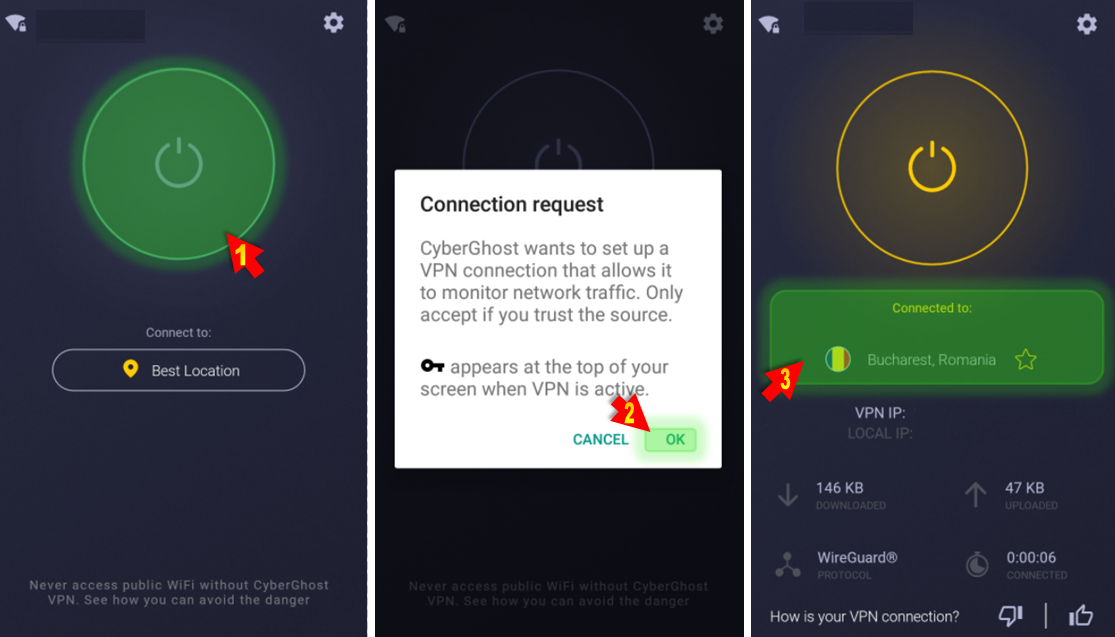 To disconnect from the server, you just have to hit the power button once again and the status will change to disconnected.
Following these steps will ensure that you are successfully connected to a VPN server, and that your online activities remain secure and private.
For any additional information or concerns - it is best to approach the Support Department:
via e-mail: support@cyberghost.ro
via on-line request: https://support.cyberghostvpn.com/hc/en-us/requests/new
via 24/7 Live! Chat Sessions on our website