After installing CyberGhost VPN, you can login or subscribe within the app.
Jump to...
I Already Own a CyberGhost VPN Subscription
1. I Am New to CyberGhost VPN



When you open CyberGhost VPN for the first time, you will receive a notification. It asks for your consent in sharing a limited amount of anonymous data. This data will not be tracked back to you.
It just helps us to scale our infrastructure and troubleshoot any potential issues, so you can safely agree without compromising your digital identity.
1. Read the notification and select Agree & continue, if you so choose.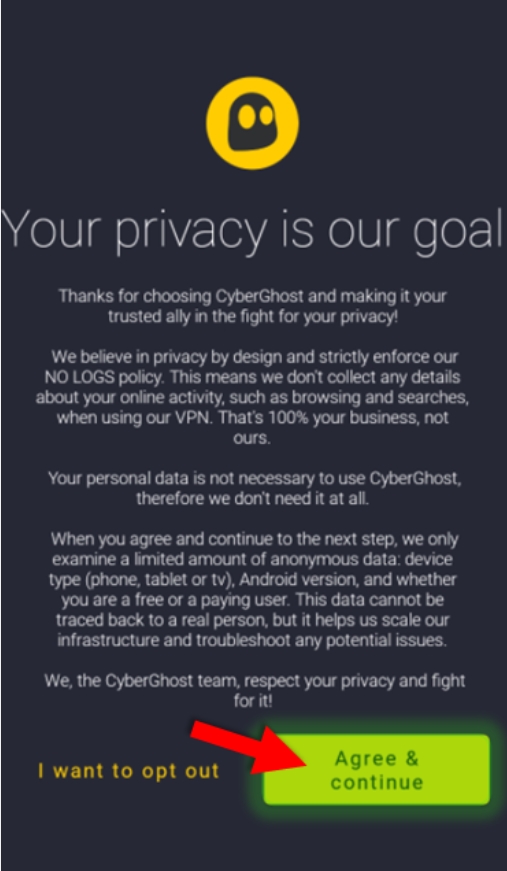 2. On the next page, choose your preferred subscription plan. You have the option to choose between a yearly plan or a monthly plan.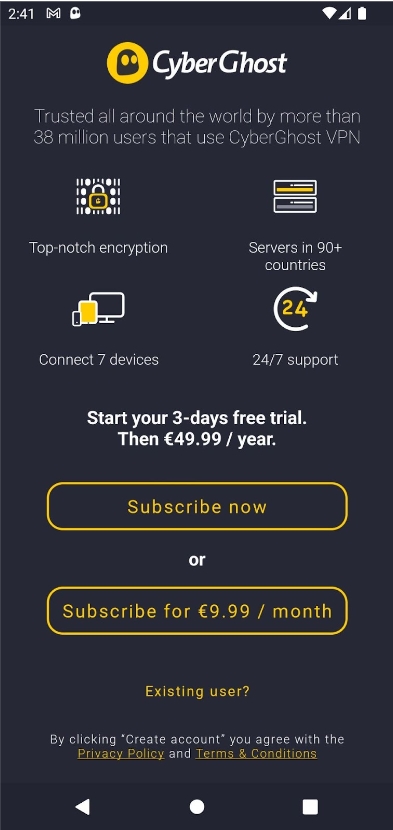 3. When subscribing via Google in-app purchases, you'll be prompted to create a new account at the next screen.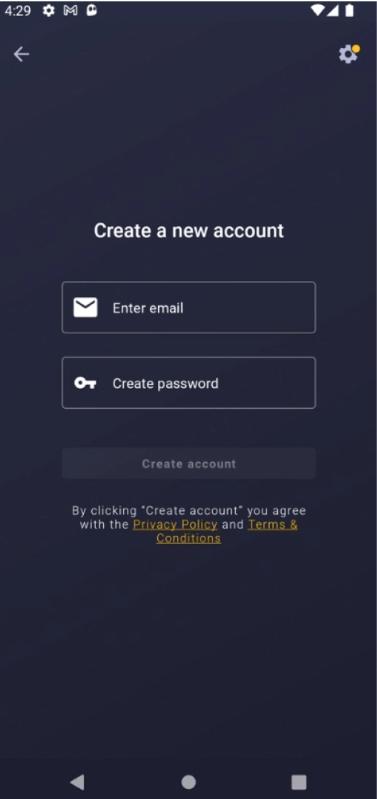 4. Enter your email address and select a password. Choose a secure one with minimum 8 characters, lowercase and uppercase letters, a number, and a special character.
5. You will receive an email to confirm your account. Click on the link in the email to activate your account.
2. I Already Own a CyberGhost VPN Subscription
1. Tap on Existing user on the bottom of the screen.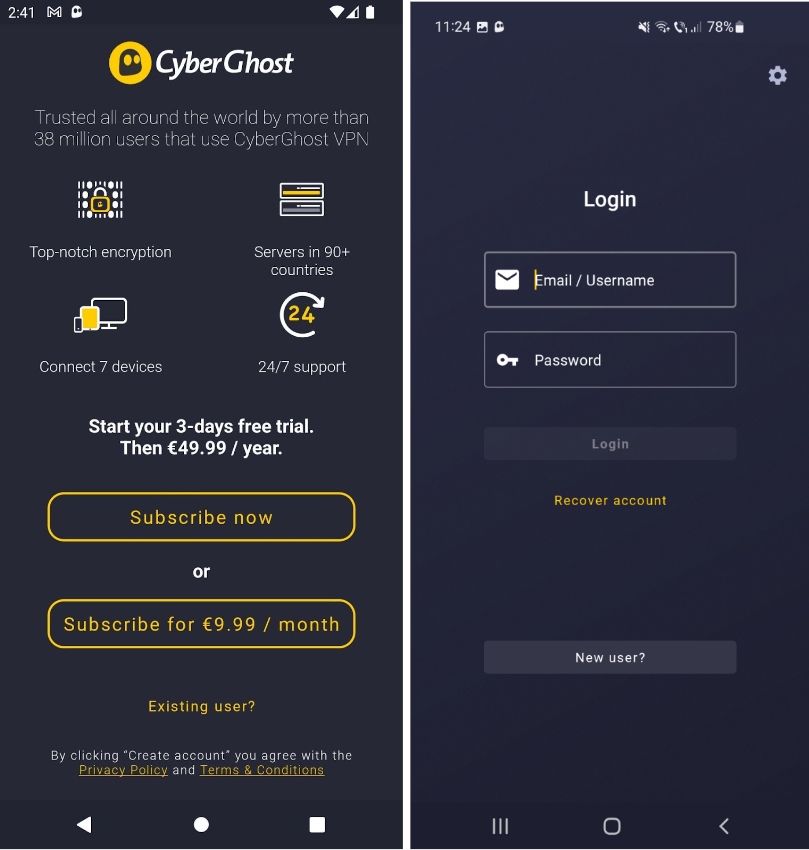 2. Enter your username and password
3. Tap on Login.
4. Get started with CyberGhost VPN!
Encountered issues logging in? Read here:
Lost your password? Tap on Recover Account, and follow the on-screen instructions.
Activated too many devices? You might encounter an error letting you know you activated the maximum amount of allowed devices. Please visit My Account, and remove any device(s) you no longer use. Then you can login on your Android device.
For any additional information or concerns - it is best to approach the Support Department:
via e-mail: support@cyberghost.ro
via on-line request: https://support.cyberghostvpn.com/hc/en-us/requests/new
via 24/7 Live! Chat Sessions on our website