With numerous choices of configuring your VPN, disabling IPv6 can be a good step for a more stable configuration with more performance output.
In order to successfully disable IPv6, the below steps are provided to you so that in the event of further troubleshooting steps are needed - this will be a good step in the right direction.
Prerequisites: Being logged in Windows 10 with an Administrator account.
Step 1 out of 6: Make sure that the Administrator account is logged with your Windows profile.
Step 2 out of 6: Look in the lower right of the Windows task-bar in the sys-tray menu and right-click the Network icon. Choose: Open Network & Internet settings.

Step 3 out of 6: Scroll through the menu and choose Network and Sharing Center.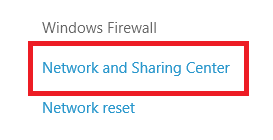 Step 4 out of 6: On the left side menu - choose: Change adapter settings.

Step 5 out of 6: Locate your Internet connection and right click it. From the drop down menu, please choose Properties: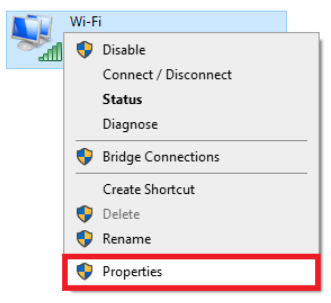 Step 6 out of 6: Opening the Wi-Fi properties menu, disable Internet Protocol Version 6 (TCP / IPv6) and press OK.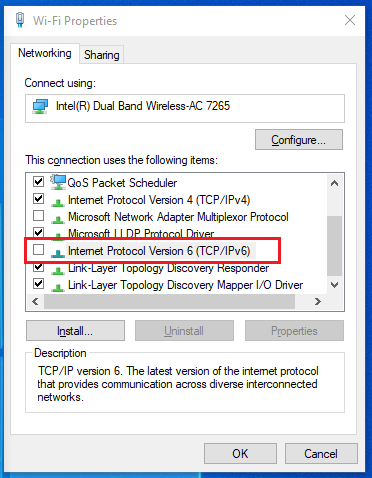 For any additional information or concerns - it is best to approach the Support Department:
via e-mail: support@cyberghost.ro
via on-line request: https://support.cyberghostvpn.com/hc/en-us/requests/new
via 24/7 Live! Chat Sessions on our website