With numerous choices of configuring your VPN, disabling IPv6 can be a reliable method for a more stable configuration with more performance output.
In order to successfully disable IPv6, the below steps are provided to you so that in the event of further troubleshooting steps are needed - this will be a good step in the right direction.
Step 1: Head to the Apple logo on the upper left side of your screen and choose > System Preferences.

Step 2: With the System Preferences menu opened, head to > Network.

Step 3: On the left side menu, click the appropriate Internet connection that your Mac is using to connect to the Internet. The article displays: Ethernet but if your Mac is using Wi-Fi, choose Wi-Fi instead.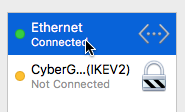 Step 4: Once the appropriate Internet connection is clicked, choose: Advanced.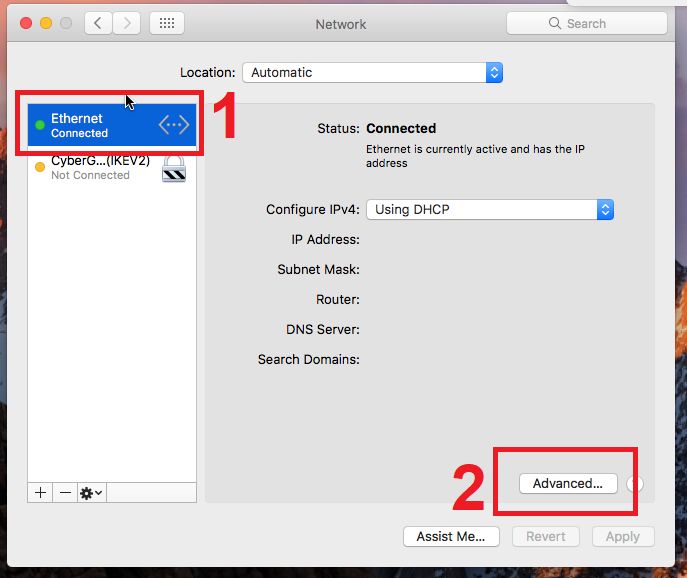 Step 5: With the Advanced menu opened, under TCP/IP tab head to: Configure IPv6 and choose: Off.
If you do not have this option, select "Link-local Only".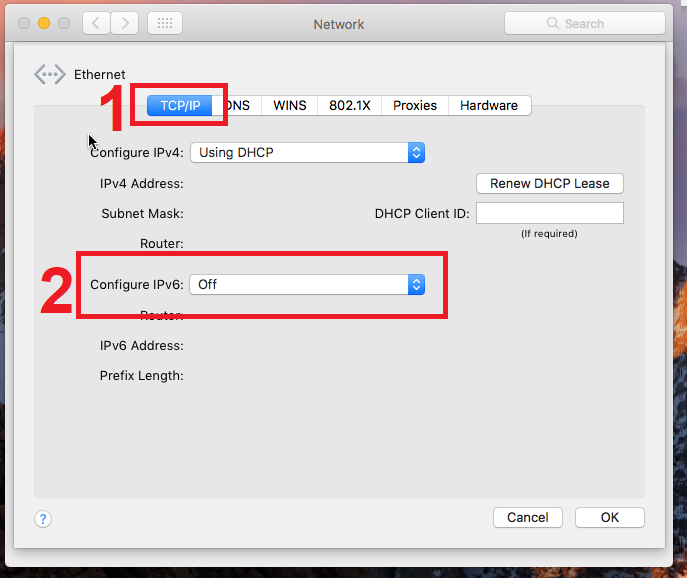 Step 6: For the changes to be taken into effect, choose: OK and proceed with a restart of your MacOS.
For any additional information or concerns - it is best to approach the Support Department:
via e-mail: support@cyberghost.ro
via on-line request: https://support.cyberghostvpn.com/hc/en-us/requests/new
via 24/7 Live! Chat Sessions on our website.