The Streaming server has to fulfill special requirements, e.g. for speed and stability, but also for other aspects, because not all streaming services are easily available outside a certain region.
Quick and easy to set up.
1. Sign up to get started safely with our 45-Day Money-Back Guarantee.
2. Download and install the application by following our set-up guide here.
3. Log in to the CyberGhost VPN App and click on the expand button (to open the list of all servers and features available):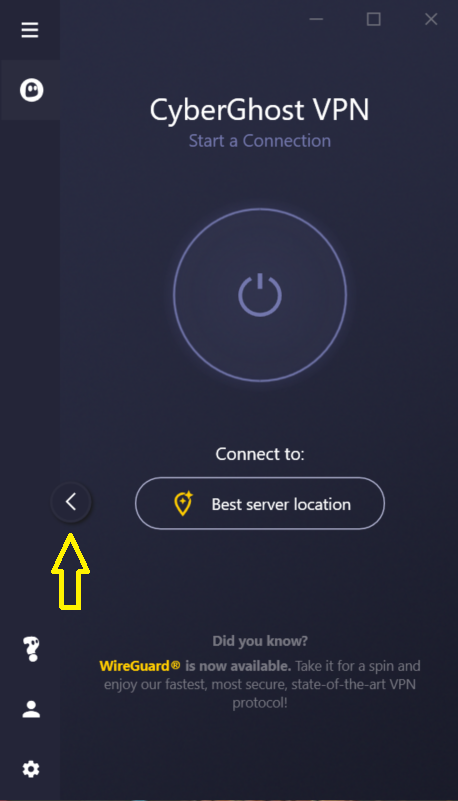 4. To make sure you find a suitable, fast, and reliable streaming server, you can filter the list of servers by displaying only those servers that are streaming-optimized.
To do so, click on the left page on 'For streaming'.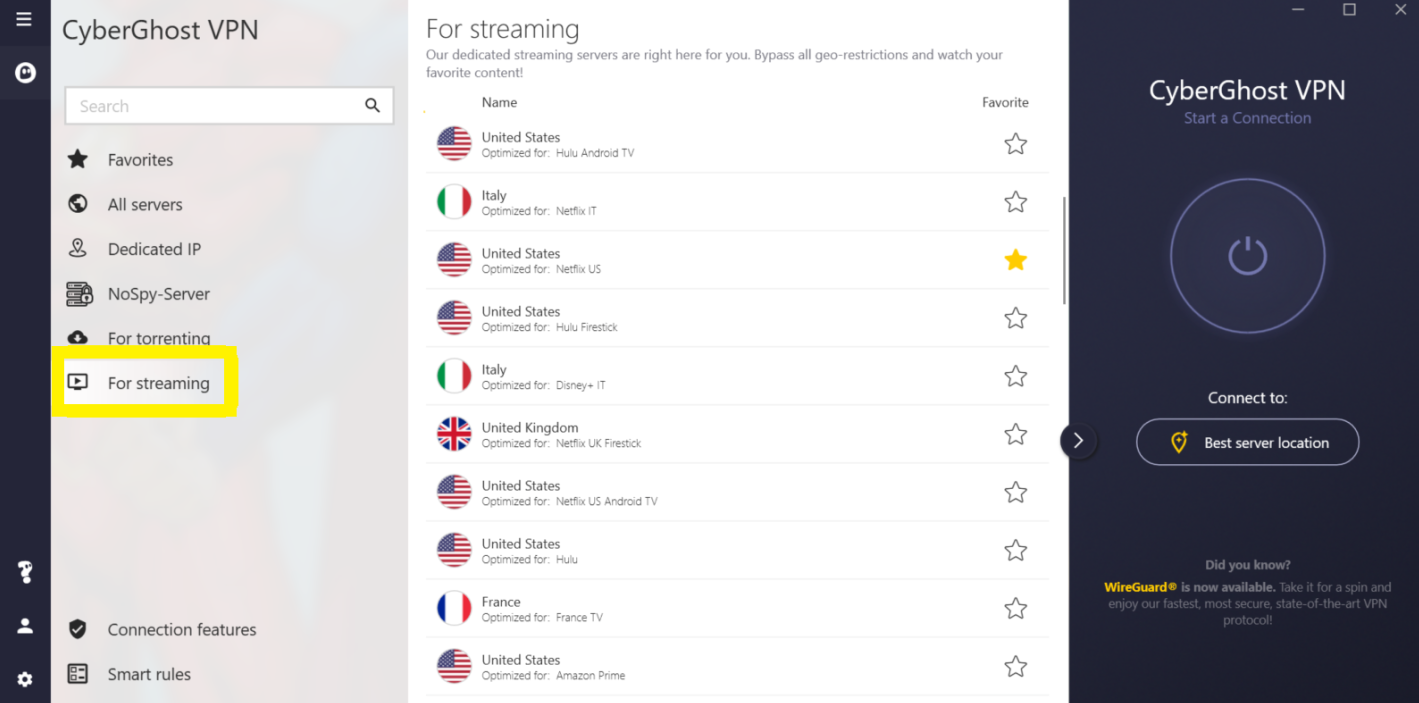 5. Now choose the country / streaming service combination you want to use.
For example : You want to watch your US Netflix content from abroad, then choose 'United States' as the country and 'Netflix' as the platform.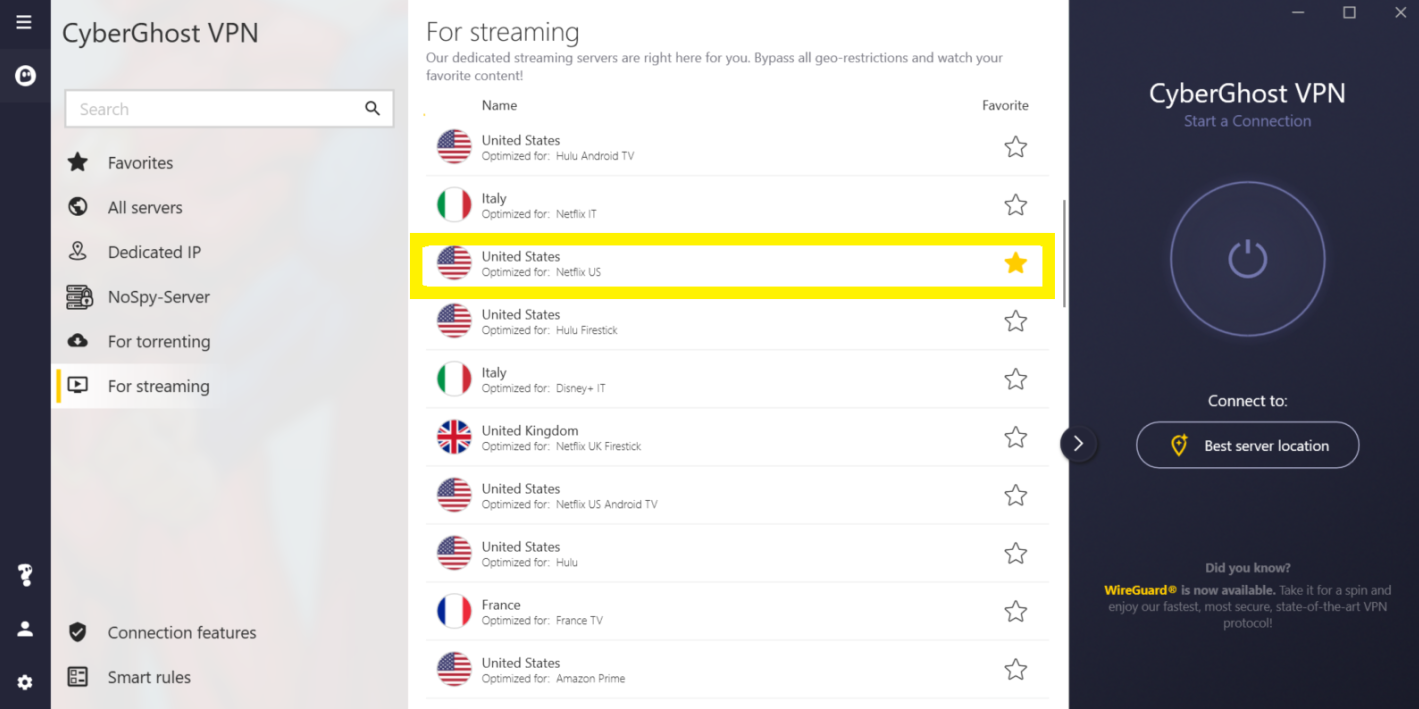 To start the connection double-click on the chosen Country / Platform combination or click on the power button on the control screen.
I am having problems with a streaming service, what can I do ?
Check our help page to troubleshoot specific streaming issues.
For any additional information or concerns - it is best to approach the Support Department:
via e-mail: support@cyberghost.ro
via on-line request: https://support.cyberghostvpn.com/hc/en-us/requests/new
via 24/7 Live! Chat Sessions on our website